The act of breastfeeding may not be viable for some mothers. Does it mean that their baby can no longer drink breastmilk? Here's another possibility.
The hardships of breastfeeding may be made possible with professional help. But incompatibility with lifestyle and other combined factors can make breastfeeding almost impossible. Mothers can bridge this gap by pumping exclusively.
What Is Exclusive Pumping?
Exclusive pumping is using a breast bump to induce and maintain lactation, as opposed to breastfeeding your baby directly.
The main benefit of exclusive pumping is that your baby will still be able to receive the benefits of your breastmilk. You can still bond with your baby as you bottle feed them.
If you are considering to pump exclusively for your baby, here are pointers to note.
It takes time and logistics
Pumping is not immediate like latching. Whether you feed your baby on demand or by schedule, you need to prepare and plan your path. When and how often do you sterilise your bottles? What time of the day will you pump? And where will you be when it's time to pump? Keep sterilised bottles prepared on hand just in case.
Because your baby does not suckle your breast, the maintenance of your milk supply is solely based on the frequency and extent your breasts are emptied. Pumping also relies on self-discipline. You will need determination and will power to pump around the clock to maintain your supply. It may be easy to forget when work is busy or convenient to delay when a proper pumping space is hard to find.
Freshly pumped breastmilk can only last for about 4 hours at room temperature. The local weather does not help either. You will have to plan your route ahead and find out if there is a conducive and hygienic place to pump. Ask around to find out if there's a nursing room available to where you are headed to. Don't forget to bring along your pump, sterilised bottles and ice cooler if you are going to be out for a few hours.
Maintaining Your Milk Supply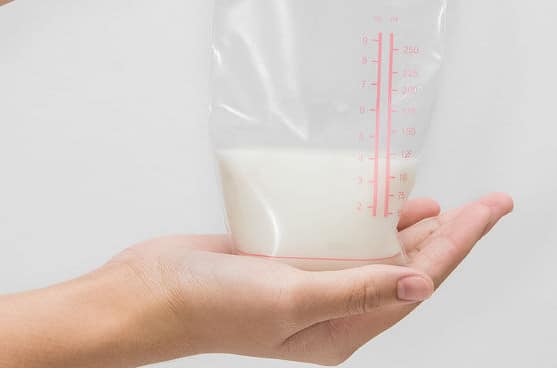 Start pumping early if you have decided that this is going to be your baby's main mode of feeding. You may yield only a few drops at the start, but supply will pick up if you keep at it. Excess milk can be refrigerated for later use.
In the early weeks, where feeding is very frequent, you have to be plan ahead of your baby. Sterilise your bottles, make sure you have enough breastfeeding storage bags, and a good trusted pump. This is especially so if you are feeding on demand.
Maintain discipline and schedule
Pump every 2.5 to 3 hours consistently to get your establish your supply. If your supply is low, you can try to increase your pumping frequency by 15 minutes. You should not exceed 10 pumping session in a day.
It may be very isolating to spend so much time pumping on your own. You could be spending 4 to 6 hours in a day. You can designate a special corner or room in your home as your 'pumping corner'. Tune in to your favorite music, watch your current favourite drama or read a book. Join a breastfeeding online community like Breastfeeding with Love on Facebook.
Set small goals and review
What is your goal? How long do you plan to pump? For example your goal can be to pump exclusively for a month. After that month, evaluate your progress and decide your next goal.
Discouraging or negative thoughts or comments may come while you pump. Don't be affected or disheartened by such thoughts. It takes time to build up your supply and establish a routine. And remember, there will be good and bad days too. Don't expect yourself to get it within the first week.
But if pumping is getting you down and your mood is getting heavier each day, hit the pause button and take a step back to evaluate. Be honest with yourself if this is working for you.
"Is this working for me? Why do I feel so unhappy whenever I have to pump my breastmilk?" Self-care is important too.
By Som Yew Ya.
This was first published in The New Age Parents e-guide.
Are you breastfeeding mum? Download our breastfeeding guide here for tips and advice.
* * * * *
Like what you see here? Get parenting tips and stories straight to your inbox! Join our mailing list here.
Want to be heard 👂 and seen 👀 by over 100,000 parents in Singapore? We can help! Leave your contact here and we'll be in touch.