Spending 5 years at The Wholistic Medical Centre in Surry Hills, Sydney, I was part of a team of practitioners that consisted of GPs, Chinese Medicine Practitioners, Acupuncturists, Naturopaths and Counsellors. We regularly held forums to discuss different conditions. At one of these get-togethers, my colleagues and I sat down to discuss pregnancy related issues.
Morning sickness afflicts people to varying degrees. I have seen patients who claim to have only experienced 1 or 2 days where of slight nausea, and have also seen those who become so violently ill that they needed to be hospitalized. At the centre, we took a natural approach to helping our patients; even the GPs were extremely minimal in their reliance on medications. Moreover, certain medications cannot be taken whilst pregnant and this further increased the need for natural remedies.
The general consensus among practitioners, based on clinical experience as well as supporting scientific data, was that they had seen the best results with the following natural remedies:
• Vitamin B6 – Vitamin B6 is the primary supplement most commonly suggested for morning sickness. Researchers at the University of Iowa College of Medicine concluded that women who were pregnant who ingested 25 milligrams of B6 per day had significantly less nausea and vomiting. When taking B6, most doctors at our clinic suggested to take the supplement first thing in the morning, then take a second dose around lunchtime.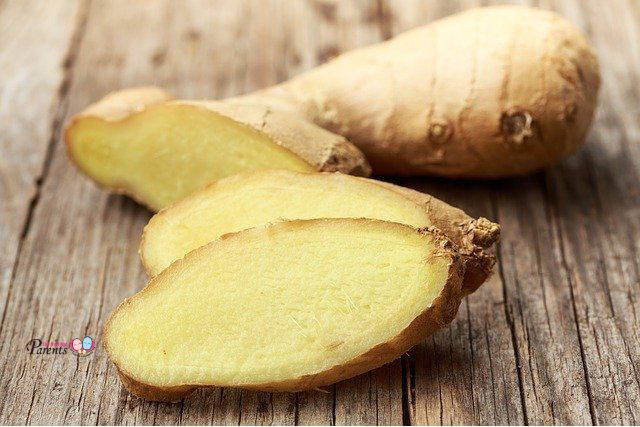 • Ginger – A Systematic review of the literature published in the UK found that ginger works as well as drugs (Metoclopramide). Another study found that 250mg of powdered ginger 3 times a day for 4 days "significantly reduced nausea and vomiting". The other benefit is that there are none of the side effects associated with drugs.
• Acupuncture – Studies have been slightly inconsistent but some have shown extremely promising results. One study of over 100 women found a 60% reduction in symptoms (nausea, dry retching, vomiting) in patients receiving acupuncture and acupressure to the wrist and forearm.
• Small frequent meals – Eat five or six frequent meals that combine carbohydrates and proteins. The key here is to always have easily digestible food in your stomach. Chewing gum might also help quell feelings of nausea.
In more recent studies, researchers from Columbia University's department of Obstetrics and Gynecology and the University's Center for Complementary and Alternative Medicine Research in Women's Health evaluated all available evidence for every type of alternative remedy for morning sickness. The conclusion – acupressure, vitamin B6, and ginger are currently the most effective remedies.
Do remember to always consult your doctor first before taking any of these natural remedies.
This article is contributed by Christopher Jones
Christopher Jones (Doctor of Osteopathy, Australia) is a published author on the treatment of pelvic pain during pregnancy and specialises in the treatment of children.
For more info, log on to his website www.chrisjonesosteo.com.au.
If you find this article useful, do click Like and Share at the bottom of the post, thank you.
Want more comprehensive info? Read our pregnancy e-guides here.