Pregnancy is an exciting journey, but with it comes its own set of skin challenges and concerns. Every part of the body goes through changes during pregnancy, and the skin is no exception. Skin changes occur in about 90% of pregnant women, in one form or another, due to the surge of hormones.
Can you still have radiant skin during pregnancy? We asked Jodi Ayre from The International Dermal Institute and Dermalogica Australia.
1. When buying skincare products, what should I look out for?
Many women during their pregnancy will experience different skin concerns and challenges, often for the first time. Acne breakouts or congestion, redness and hyperpigmentation are common concerns that an expectant mother may not only be surprised by but also experience difficulty in working to control due to the constant surge of hormones both during and post-pregnancy.
Visiting a skin therapist is the best way to help to decide what type of skincare ingredients and treatments will be the best option for an expectant mother.
Depending on your skin concerns, ingredients to look out for may include:
Redness, heat and inflammation
Anti-inflammatories to reduce irritation and redness in the skin, for example Calendula, Canadian Willow Herb, Oatmeal, Cucumber, Balm Mint, Butcherbroom.
Bioflavonoids to strengthen capillaries and potent antioxidants such as Grapeseed, Red Raspberry, Green Tea.
Acne, breakouts and congestion
Clays to draw out impurities and balance sebum, for example, Kaolin, Bentonite, Fuller's Earth
Enzymes to gently digest skin cells without friction or irritation, look out for ingredients such as Papain, Bromelain, Bacillus Ferment.
Lactic Acid to resurface, smooth and brighten your skin.
Antibacterials such as Tea Tree, Zinc Sulphate and Spiraea are brilliant to help control bacteria on the skin's surface as well as in the follicle to help to control the infection causing the inflammation.
Pigmentation
Stop the signals that trigger the pigment producing cell in the skin to start making more pigment with ingredients such as Oligopeptide 34, Niacinamide, sunscreens like Zinc Oxide, Titanium Dioxide.
Slow down and weaken the density and quality of pigment being produced with key cosmeceuticals such as Vitamin C derivatives, Oligopeptide 34, Glucosamine, Ferula Foetida.
Help to slow down and limit the amount of pigment that reaches the skin surface that results in the blotchy, uneven skin tone appearance with ingredients such as Niacinamide, Lactic Acid, Pumpkin Ferment.
Ingredients to avoid
We often hear the question from our expectant mothers "Is this product safe to use while pregnant?" In general, doctors may recommend to our expectant or breastfeeding mothers to avoid ingredients such as vitamin A (for example retinol or isotretinoin), salicylic acid, essential oils and hydroquinone.
To determine if a product is safe to use during your pregnancy, seek the advice of your doctor or medical professional. Our reason for this is that they know you and are aware of your medical history, and will therefore be able to best advise you of any health and safety issues particular to you and your pregnancy.
2. Can mothers use baby products and vice versa?
A baby's skin is very different from adult skin and therefore has different needs. A baby's skin requires protection from the sun, gentle cleansers and support with strengthening the barrier function, or strength of their skin as they grow.
Key tips to caring for your newborn's skin include: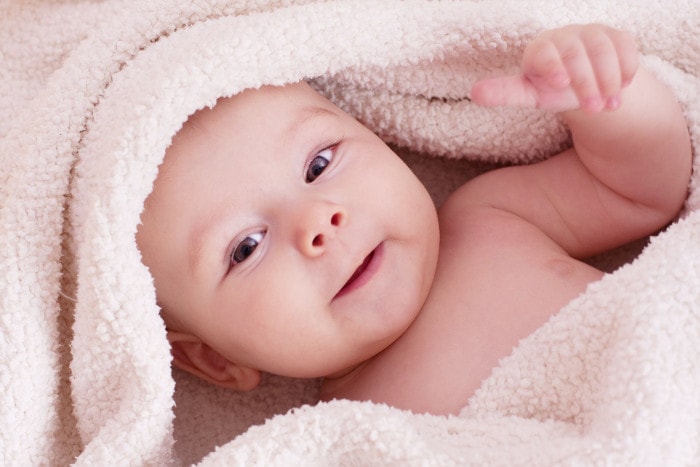 Support your baby's delicate skin with products to promote hydration and protection. Oats, emollients, oils, pH balanced gentle cleansers for face and body and physical SPF.
Protection would also be needed to help to calm and soothe skin rashes from heat or friction (nappies) as well as in some cases 'milk pimples' on the cheeks and forehead.
If you are considering incorporating an adult skincare range into the care of your baby's skin, you should look for options that promote skin calming, repair and protection.
The needs of a mother's skin will require more advanced support from a skincare range that is formulated with sophisticated ingredient technology to help to challenge more stubborn skin concerns and balance skin health. A mother's skin concerns could be anything from pigmentation, sensitivity, breakouts or fine lines/wrinkles. Key ingredients to target these would be of more concentration, active and of advanced technology which would not be as suitable for a baby/infant.
Regardless of any age, you should ensure that you select a skincare range that does not use any harmful ingredients such as SD alcohols, congesting mineral oils, artificial colours or fragrances.
3. Mask of pregnancy (melasma), increase the production of oil due to hormonal changes and increase breakouts – Will these conditions improve after birth? How can I treat them?
Unfortunately, as long as your hormones are surging either during or post-pregnancy, this will continue to be a trigger for any or all of the skin concerns listed above. While you can't control your hormones, you can prevent these conditions from becoming worse during pregnancy with help from professionals.
4. How can I have glowing pre and post-natal skin?
Wear an SPF daily! Sun exposure can worsen skin conditions associated with pregnancy, particularly melasma.
Check your products and ensure they are free of any harmful of ingredients such as SD alcohols, soap, artificial colours, artificial fragrances, hydroquinone or congesting mineral oils.
During pregnancy it is normal to experience a heightened sensitivity. In addition to your morning and nightly routine, pack

Dermalogica UltraCalming Mist

in your bag throughout the day to immediately calm and cool any hormonal flushes.
To maintain your skin health, incorporate

Dermalogica Phyto Replenish Oil

into your homecare routine to replenish, strengthen and shield your skin and enhance your pregnancy glow!
When in doubt, check with your doctor or medical professional.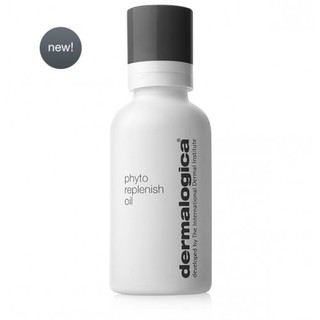 Dermalogica Phyto Replenish Oil: Shopee
This article was first published in New Age Pregnancy E-guide.
* * * * *
Like what you see here? Get parenting tips and stories straight to your inbox! Join our mailing list here.
Want to be heard 👂 and seen 👀 by over 100,000 parents in Singapore? We can help! Leave your contact here and we'll be in touch.