Sunburn is caused by prolonged exposure to ultraviolet radiation. Lighter-skinned races are affected more often and more intensely. Symptoms include skin redness, warmth, pain and itching. In severe cases, the skin develops blisters and the person may even develop fever and headaches. Symptoms and signs of sunburn usually occur within a few hours of excessive exposure to ultraviolet exposure and the sunburnt skin usually starts to peel within a week of exposure.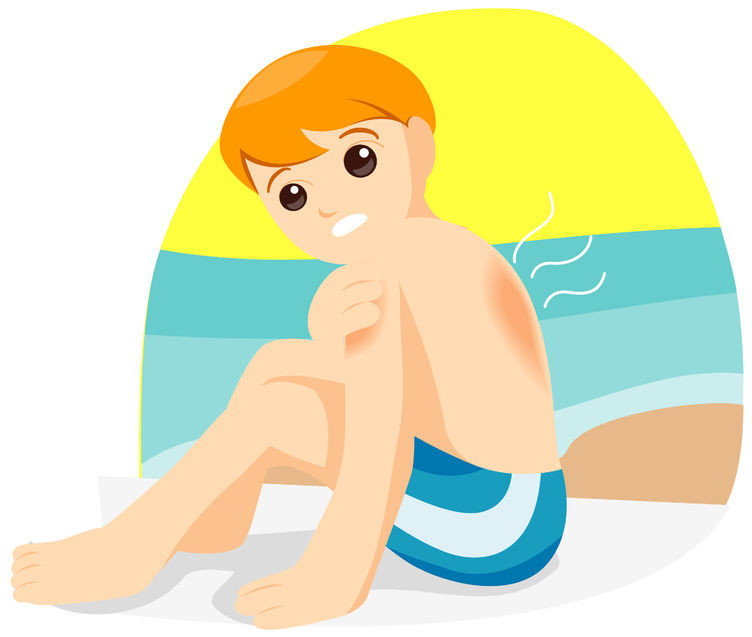 When talking about the development of sunburn, prevention is key, says Dr Kenneth Chua, Paediatrician from SBCC Baby & Child Clinic (Hougang). This involves avoidance of excessive exposure to the sun (e.g. outdoor sports) especially during the late morning to early afternoon. Keeping your child well-hydrated and use appropriate protective outer garments and sunscreen lotion. Regularly re-apply sunscreen lotion every 1 to 2 hours especially when your child is in contact with water.
If the sunburn has developed, Dr Chua recommends the main treatment would be to keep the area of affected skin clean and well moisturized through the regular application of moisturizers.
By Dr Kenneth Chua, Paediatrician from SBCC Baby & Child Clinic (Hougang)
Practice Address:
Blk 805 Hougang Central #01-112
Singapore 530805
Tel: 6386 3688
This was first published in The New Age Parents e-magazine