Children Storybooks Giveaway. Read our July Story Book Recommendations and Stand a Chance to Win One of the following books. See end of post for details. Contest ends 16 August 2010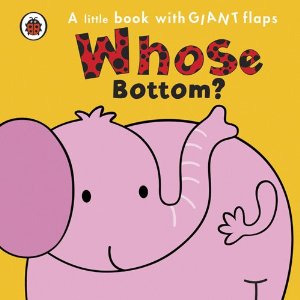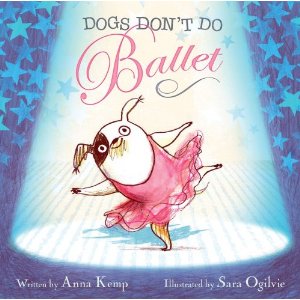 1. Whose Bottom? By Fiona Phillipson
Synopsis:
Whose Bottom? is a fun and interesting book suitable for young children. In this book, it describes the different animals' bottoms in a simple and fun manner that keeps the young child in suspense. Children will enjoy guessing the animals' bottom. When they are ready, let them flip the giant flap and out come the described animal! The text used is simple for the comprehension of young children and preschoolers will enjoy reading along with the adult. No doubt they will be captivated by the colourful and beautifully drawn illustrations.
Check out the whole series that focus on different animals' features by Ladybird Books publisher!
Age: Recommended for aged 2 and up (younger children may enjoy the book too)
2. Dogs Don't Do Ballet by Anna Kemp
Synopsis:
Dogs don't do Ballet is a children's storybook that talks about Biff, the dog who was different. He does not do the typical things that dogs do such as peeing on lampposts, scratching his fleas or drinking out of the toilet. Even when you throw him a stick, Biff will just look at you and will not fetch the stick. Biff is not an ordinary dog. Biff likes moonlight and music and walking on his tiptoes. Biff does not think he is a dog, he thinks that he is a ballerina. But dogs do not do ballet, do they?
This story has a hilarious twist to the typical life of a dog. This story sends a message to children that if you try you may succeed! It is about following your dream and believing in yourself. Children will not only enjoy the story but also the beautifully-drawn illustrations.
Age: Recommended for aged 3 and up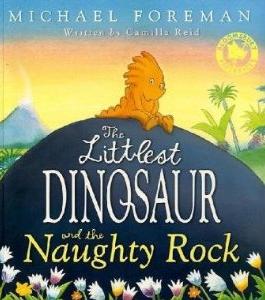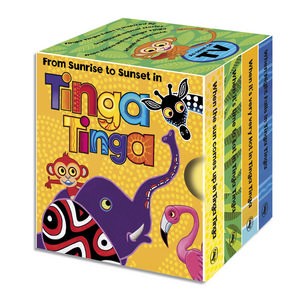 3. The Littlest Dinosaur and The Naughty Rock by Camilla Reid
Synopsis:
The Littlest Dinosaur and the Naughty rock talks about the littlest dinosaur who is in a bad mood. He was rude and impolite to everyone – his father, mother and his siblings. Finally, he was sent to the naughty rock for timeout. The littlest dinosaur does not like to sit on the cold and uncomfortable rock. He was feeling sad and starts to tear. All of a sudden, the rock starts to move, in fact it was rocking! It turns out that it was not a rock that the littlest dinosaur was sitting on! The littlest dinosaur received some advice from the 'rock' to handle his behaviour. Will everyone forgive the littlest dinosaur? What was the rocking rock?
This is a perfect book that talks about anger/temper management to children.
Age: Recommended for aged 5 and up
4. From Sunrise to Sunset in Tinga Tinga
Synopsis:
From Sunrise to Sunset is a set of pocket-sized books for young children. It tells a tale from dawn to dusk in Tinga Tinga. This series focus on the animals living in Tinga Tinga and what they do in the day, when it is mealtime, when it gets hot and when night falls. The words used are simple and easy to comprehend.
A book with simple African stories coupled with beautiful illustrations is a great tool to keep your child occupied during a long journey or wait.
Age: Recommended for aged 2 and up (younger children may enjoy the book too)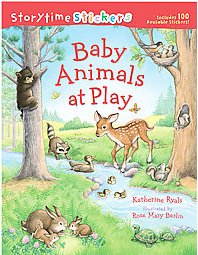 5. Baby Animals At Play by Katherine Ryals
Synopsis:
Baby Animals at Play tells a little story from the forest to the farmyard, the desert to the field, and even in the park and at home. It helps children to comprehend what kind of animals they can find in different places. What is interesting about this book is that, it includes 100 reusable stickers of different animals that are described in the story. A great way for children to paste the different animals everywhere in the forests, farmyard, desert, field, park and at home!
The rhyming word at the end of each sentence encourages emergent readers to read along with the adults.
Age: Recommended for aged 4 and up (younger children may enjoy the book too)
* * * * *
Like what you see here? Get parenting tips and stories straight to your inbox! Join our mailing list here.
Want to be heard 👂 and seen 👀 by over 100,000 parents in Singapore? We can help! Leave your contact here and we'll be in touch.