A child's early years are the most crucial period in developing confidence. So how do you raise a child with a strong sense of self-worth?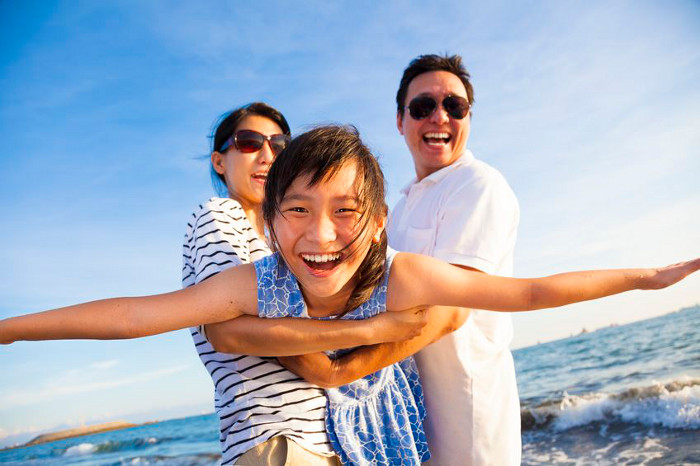 Studies have shown that a child who lacks confidence will be reluctant to try new or challenging things because they are scared of failing or disappointing others. This fear can result in holding them back later in life and potentially prevent them from having a successful career.
What are the defining qualities of a confident child?
A confident child is one who feels secure, autonomous and competent. To achieve this, children must be allowed to explore their interests in order to grow up as independent people with a strong sense of self.
When should I start giving my child autonomy to discover his interests? Aren't they too young to know what they want?
Every child has a biological need and desire to learn, as part of the foundational networking of the brain's synapses. From infancy, start by giving your child simple choices with two options: Which colour do you prefer? Which toy would you like to play with? It will give them room to discover their own preferences.
As they grow older, be it art, swimming or ballet, give your child your fullest support at developing their interests. Although they may grow out of it, the key takeaway is to teach them to finish what they started. This allows them to get a sense of accomplishment at the end, and builds their self-esteem.
⇒ Related Read: Signs of Low Self-Esteem in Children
How do I go about developing a strong sense of self in my child?
It is essential for every child to feel loved and appreciated. One way would be to have open conversations with your child. Use a gentle tone, a wide range of vocabulary, and a lot of expressions to engage him.
Ensure that content must be within his cognitive understanding, in order to establish a two-way conversation. Most importantly, you must respect your child's decisions and opinions. This makes the child feel valued, and lets him know that his opinions matter.
How important is my participation in my child's activities or playtime?
It is crucial that a child has support and encouragement from his parents during the early developmental years. A parent's presence and participation in a child's activities are much stronger motivational pushes besides praises and kind words.
Depending on the activity, participation can be either active (through engagement and interaction), or passive (through observation). Having your undivided attention tells them that they are worth your time, and makes them feel loved.
Contributed by Nancy Lee-Wong, Head of Training and Development at KiddiWinkie Schoolhouse.
KiddiWinkie is having their Open House on 15 & 29 Apr 2023. Exclusive Promo: Enjoy savings worth up to $1,400! Find out more here!
This article was first published in The New Age Parents e-magazine.
* * * * *
If you find this article useful, do click Like and Share at the bottom of the post, thank you.
Running a service or business targeted for parents? Reach out to a wider audience in our Preschool Singapore compilation. Leave your contact details here and we will get in touch with you.