Answers to maths questions are absolute and the progress and results are most easily measured, based on the number of questions successfully solved. This makes Mathematics the most closely scrutinised and contentious among the PSLE subjects.
Why can't we just be fair and test the students on what they have been taught?
Some parents have voiced their frustration with the seemingly infinite types of questions that can appear in the maths paper. This makes it difficult to help their children focus on areas to revise.
However, parents must realise that the fastest-growing jobs in the future require one to have strong cognitive abilities in numeracy, problem-solving, critical thinking and creativity.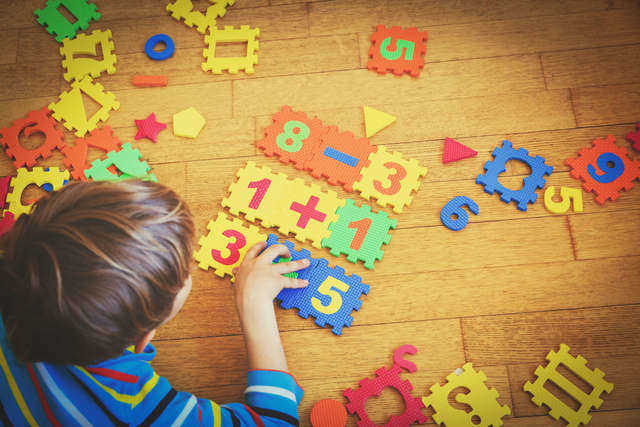 One must have the ability to solve problems with no existing solutions. Teaching and learning maths by spoon-feeding will doom the learner.
This is why there are now more non-routine questions in all subjects. Therefore, rather than gripe, parents must help their children get used to the reality that they cannot expect answers to be 'taught' to them and they must instead develop this capability to apply what they know to find answers on their own.
Nonetheless, there are still ways parents can help.
Clear the debt!
The ones who need the most help are those who are weak in the subject. I will attribute their struggles in the subject, assuming they do not have any learning disabilities, to the fact that they are in various degrees of 'academic debt'.
Unpaid credit card bills can balloon over time, resulting in a struggle to clear the debt. Likewise, children who have not fully mastered the basics will have many blind spots, or debts, which will continue to balloon as they grapple with more complex concepts.
This prevents proper mastery. The severity of this academic debt is different from child to child. This is thus, why parents should actually help, by strengthening the concept fundamentals instead of flooding a child with harder and harder questions.
Firm up the foundation and leave the higher-order questions to revision during formal classroom hours.
Poor number sense
Some are saddled with poor number sense from the beginning. If a child is not fluent with basic number bonds such as adding and subtracting numbers under 20 or does not know the multiplication tables well, then this weakness can easily magnify into all aspects of maths learning.
⇒ Related Read: Why is My Child Struggling with Mathematics?
This causes the often-cited "careless mistakes" when doing calculations involving bigger numbers from the tens to the millions. As they tend to calculate slower, finishing the paper can be a struggle, let alone ensuring that they answer correctly.
A child must know the multiplication table well to manipulate figures whether in fractions and ratios or to express answers in the simplest form.
If a child frequently stumbles when asked to do straightforward calculations, then daily drills on the addition and subtraction of small numbers and the multiplication of numbers up to 12 can go a long way in patching up the holes, reducing errors and improving speed.
Fixing cracks
If a child is fairly competent with basic numeracy, then the next area to shore up could be the grasp of basic concepts in each maths topic – many of which are covered in earlier years.
Our local curriculum takes a spiral approach, so topics are revisited each year, in increasing depth. Picture the progress of a building with shoddy workmanship, resulting in increasing appearances of cracks and other defects. If a child has not understood the more basic concepts well earlier, there will be persistent confusion later.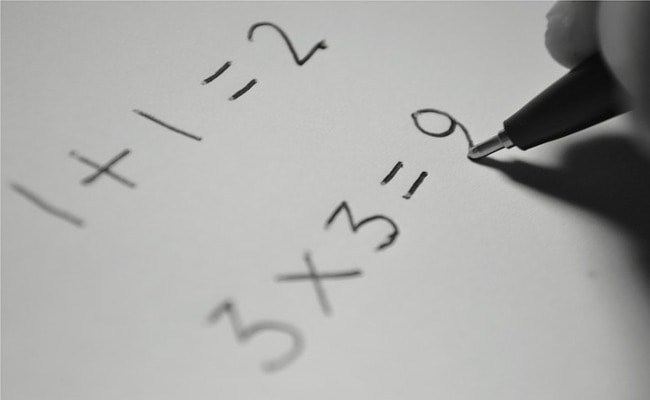 The school teachers will not have the luxury of time to go back to these basics and parents may not be able to help their child with the high-level maths questions.
So, parents can take on the complementary role of being the building inspectors and systematically comb through the child's understanding of each topic, starting from as early as Primary 3, to detect conceptual flaws and rectify these basic issues.
Some of the more common blindspots exist in conversions, such as changing decimals to fractions, converting bigger and smaller units of measure (e.g. 1.03km to meters) or deriving a figure from a given percentage and vice versa.
For example:
What is 15% of 300?
7% of a number is 14. What is the number? (Find 100%)
How many per cent is 1 out of 5?
Speaking to the school teacher can help to quickly identify these blind spots. Another way is to take out the textbooks and do a few of the very basic and straightforward questions. When a child has difficulty getting any of such questions correct, parents can then focus on mending these little cracks to strengthen their overall understanding.
Children with healthy progress
If your child has been doing consistently well in school, but you wish to give a bit of extra push, again, leave the selection of higher-order questions to the school.
Instead, get your child to comb through past worksheets and re-examine questions they have not answered correctly. By reviewing these questions, a child has to apply their knowledge to analyse and identify the mistakes and find the correct solutions.
This is already a higher-order task, as he or she takes on the role of the teacher assessing an answer. This form of revision should be more meaningful, allowing a child a point of comparison between past and present learning.
Turning adversity into opportunity
Mathematics is the most rigid of PSLE subjects. But it also offers an opportunity, in concrete ways, to measure a child's understanding and identify areas in which they can revise.
So, instead of scrutinising the maths paper closely only after the exam, parents can instead, closely examine their child's understanding and help to correct remaining misconceptions before the exam.
The subsequent articles in the series will take a closer look at preparing your child for the other subjects in the PSLE and how you can help them cope during this stressful period:
– Studying for PSLE Series: Science Exam
– Studying for PSLE Series: Languages
– How Can Parents Support Their Children for the PSLE?
By Tan Khee Shian.
* * * * *
Stay in touch! Subscribe to our Telegram here for all our latest updates.
Want to be heard 👂 and seen 👀 by over 100,000 parents in Singapore? We can help! Leave your contact here and we'll be in touch.