Singapore Kindness Movement seeks to inspire graciousness one kind act at a time and encourages everyone to start, show and share kindness. They have also recently pushed out a series of cinema etiquette videos on educating movie-goers about graciousness and consideration.
⇒ Related Read: How Can We Teach Kids To Be Gracious
But what exactly does it mean to be kind and how do we go about teaching our children about kindness?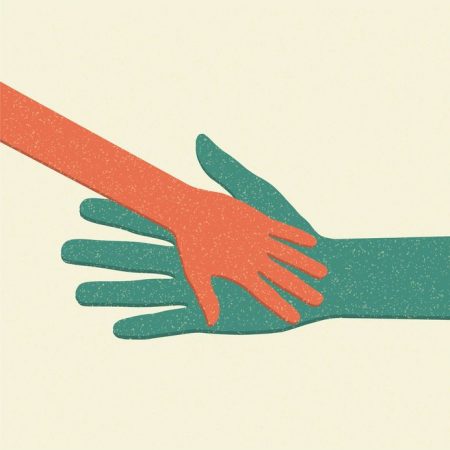 One World International School (OWIS) is one school that strongly emphasises the value of kindness in all they do and believe. In fact, in conjunction with World Kindness Day on 13 November, OWIS held their Kindness Week that concluded on 15 November 2019.
The week-long event saw OWIS students, teachers and staff participating in activities together to promote and encourage kindness such as 'Daily Meditation' so they are kind to themselves, 'Random Acts of Kindness' to be kind to others and being 'Environmentally-Kind' to be kind to the world.
We speak to Michelle Dickinson, Head of OWIS about their efforts in cultivating kindness in their students and how parents can seek to cultivate this value in their children.
Photo credit: OWIS
OWIS recently concluded Kindness Week with activities encouraging kindness across the school and a combined effort to showcase Singapore's largest display of felt hearts.
With a strong emphasis on the value of kindness, how does OWIS strive to cultivate kindness in your students through the learning model?
At OWIS, kindness is the core driving force behind all that we do and believe. It is one of the most critical values that we emphasise and encourage as part of our school culture. We work with our students to model kindness, to explain kindness, to make kindness visible and to celebrate acts of kindness. Students are encouraged to be thoughtful models and leaders of kindness through our Kindness Leaders programme and our elected Kindness Council.
Kindness encompasses our whole community at OWIS – students to teachers, teachers to students and to each other as friends and colleagues. This develops a culture of mutual understanding, respect and compassion.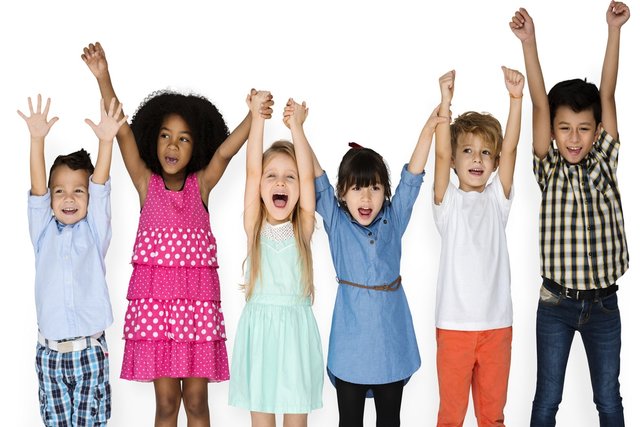 Our school model places high importance on building healthy relationships, which are rooted in kindness. We help students reach a deeper understanding of their relationships with family members, teachers, peers and the community through open communication and collaboration with each other and the people around them.
The positive nature of kindness is an essential factor in achieving healthy relationships, which lead to happiness, emotional health and academic achievement.
We strongly support a service-mindset, where students have opportunities to contribute their time and efforts towards charitable causes, the school and the community.
CAS (Creativity, Activity and Service) comprises a large part of our IB Diploma programme where Service forms a crucial element of this programme. Students participate in meaningful activities, service trips and have opportunities to connect with others in ways that may not always be possible in the traditional classroom.
Self-initiated action gives students a sense of purpose and fulfilment and develops leadership skills, helping them to become well-rounded, balanced and compassionate individuals.
Tell us more about OWIS' Kindness Council and the driving force behind it.
OWIS has a very diverse student and teacher population with students represented from 68 nationalities. The ability for everyone to work collaboratively to develop a new understanding based on diverse and opposing points of view is of paramount importance.
Being able to relate harmoniously to teachers and peers (and parents) builds a community of mutual respect. School is more than a place to hone and develop academic skills, it is also the beginning of a journey toward global understanding, empathy and positive interaction with others.
Like any other skill, kindness grows through regular practice, guidance and feedback.
Kindness not only prepares students for a positive future, but it also teaches them to celebrate and appreciate today. Tomorrow's leaders are learning how to treat each other in today's classrooms.
Recognising that children need an education in kindness as much as they need to learn mathematics, science and languages are why OWIS launched its kindness initiative and built its philosophy on kindness to others, oneself and the world.
Our Secondary Kindness Council promotes awareness of the value of global unity. The Kindness Council is comprised of elected Secondary students representing all classes and their role is to embody the values of kindness and promote this throughout the school.
What do you feel constitutes kindness?
Simply put, kindness is the quality of being friendly, generous and considerate. At OWIS, we take the concept of kindness further, actively nurturing positive, caring and compassionate young people. Kindness is the desire to make everyone feel worthwhile, feel valued and feel appreciated – and this sense of kindness transcends religions, cultures, societies and recognises everyone within a community.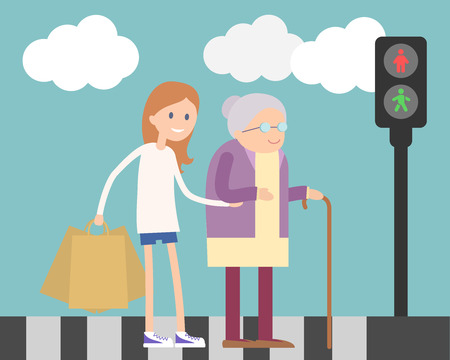 Kindness should be rooted at the centre of thoughts, decisions and actions and as the Dalai Lama quotes, "Be kind whenever possible. It is always possible." At OWIS, we aim to achieve this every day – we want to be true to our name and nurture everyone to be a valued part of One World International School and be One with the World.
Kindness spans across many facets – can OWIS share more about their efforts in teaching students how to be kind, not just to others but to themselves as well?
While we promote and encourage kindness every minute of every day, we also actively participate in Kindness Week at OWIS each academic year. Our Kindness Week was from 11 to 15 November 2019, during which our students and staff participated in an entire week of activities dedicated to reinforcing our culture of kindness.
It was a celebration of being kind to ourselves (respecting ourselves, practising mindfulness and meditation among other things), being kind to others through random acts of kindness (kindness bear games, notes of appreciation to teachers and each other, etc.) and being kind to the community at large (showing our support staff how we value them through tokens of appreciation and a variety of kindness activities).
It was also an opportunity for us to reflect on how we want to continue to offer a kind environment and educational experience for everyone.
How can we, as parents, teach our children about kindness?
Right from an early age, at OWIS, we give children abundant opportunities to play together. This encourages them to share with each other, take turns and develop a sense of collaboration and community from a young age.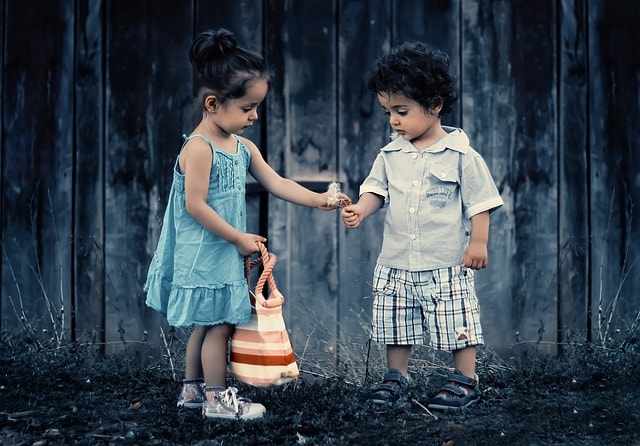 We teach children to use kind words and help them to recognise positive words and language that promote happiness. At OWIS, teachers are kind to children and each other and this helps model kindness for children.
Parents can adopt similar strategies with their child through activities with their siblings and friends. Teaching children kind words and ways to deal with others around them positively, empathetically and with compassion can go a long way in developing tolerant and thoughtful future global citizens.
Michelle is the Head of One World International School in Singapore. Her role includes providing strategic direction on the school's development, assessing teaching methods, curriculum development and more. With almost 20 years of school leadership experience, Michelle has been teaching, leading and developing curriculum and assessing practices across several countries around the globe. Michelle believes that children learn best when they are happy and engaged in practical, real-life activities.
* * * * *
Want to be featured here? Leave your contact here and we'll be in touch.
Stay in touch! Subscribe to our Telegram here for all our latest updates.