There can be many factors that discourage a mother from breastfeeding such as medical circumstances, lifestyle issues, situations at work and the like. For the focus of this article, we are looking at the obstacles mothers who want to breastfeed or are already breastfeeding may face.
The early days and discomfort
Breastfeeding is not easy especially in the early stages, when many unfamiliar situations may arise. Sore nipples, cracked nipples, low milk supply, engorgement, mastitis, plugged ducts may occur, just to mention a few. Latching positions and the breastfeeding routine are also challenges and need time to be established.
The fortunate thing is, these situations are not uncommon and there are ways to manage them. Breastfeeding should be comfortable once the mother gets a grasp of the positions she and baby are comfortable feeding in and when breastfeeding is set-up on a regular basis where there's regular feeding or expressing.
There are also many resources which offer tips on how to prevent such occurrences and consultations available at the hospital should a check-up or medical attention be required.
Due to the nature of some professions, it may be difficult to make use of the full maternity entitlement. I know of one mother who works in sales – she went back to work in 2 months so as to keep up with sales quota and to maintain her clientele. The remaining leave was then taken over time.
Depending on the circumstances, if the breastfeeding foundation between mother and child has not yet been established and the mother returns to work; this will most likely affect the breastfeeding relationship.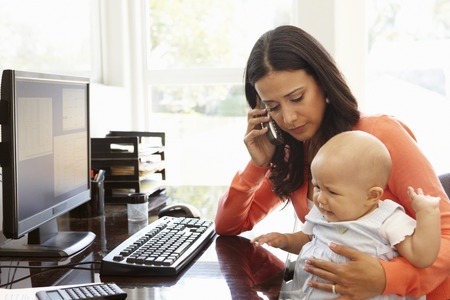 This is especially so in the first few months where the baby is fully dependent on breastmilk and feeds frequently, it would be difficult if there is not enough breastmilk stored up or if the mother's supply is sufficient. Furthermore, the carer who is supposed to look after the child needs to be trained in preparing and feeding expressed breastmilk so as to support the mother's early transition back to work.
⇒ Related Read: Returning To Work: What All Breastfeeding Mums Should Do
At the other end of the spectrum, there are also companies that allow for extended maternity leave. Some employers allow for unpaid leave from 1-2 months up to 1 year and this is both in the private sector as well as the public service sector. Work-from-home flexibility is also practised by some companies.
The pillars of support for a nursing mother would namely be community, family and the workplace. If a mother does not know anyone who breastfeeds, it can be hard to persevere for the long haul. Likewise, if the husband or extended family do not support breastfeeding, it may impede the mother's level of progress.
⇒ Related Read: How Husbands Can Support Their Wives During Their Breastfeeding Journey
It can be subtle, for example, if one thinks that baby is underfed on breastmilk, casting doubts on the mother's adequacy to supply milk or wanting the mother to be out of sight when nursing. In earlier times, breastfeeding was not strongly encouraged and hospitals were not as engaged in the promotion of breastfeeding.
Hence, for some families, the notion of breastfeeding would go against the grain of what had been familiar. The family is crucial because if the mother is unwell or needs to be away, it is always helpful if someone is on the same page with the mother's view on breastfeeding and is able to feed the milk to the child.
For working mothers, if the people you work with are not understanding or the culture is very rigid, it may be difficult, though not impossible, to breastfeed. For example, work that requires constant mobility (difficult to have a place for expressing and storage) or work which does not allow for breaks (to express milk 2-3 times a day).
There are mothers who travel frequently and it was not unheard of to courier expressed breastmilk under cold conditions. That is real perseverance!
Fortunately, there are workplaces that are pro-family. Some companies have nursing rooms for breastfeeding employees to book slots as well as fridges for storage. Some employers are more flexible with time and female workers can take short breaks to breastfeed with the time that can be made up in the same day.
Breastfeeding requires a significant mental and emotional commitment as well as time investment. Mothers and babies need to be close and spend extended time together. In our fast-paced society, it requires a lot of willpower to slow down, be disciplined in feeding and expressing and be in it for the long haul.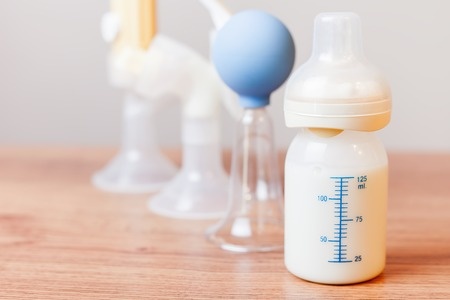 Breastfeeding cannot be rushed – you cannot force the baby to drink faster or suddenly pause feeding. Further, babies cannot fit into a structured routine to the adults' convenience. Breastfeeding also requires the mother to be cautious of her diet and to abstain from certain medications that contraindicate breastfeeding.
There is a constant need for more awareness and support to help women to breastfeed. The maternity leave women are currently entitled to is up to a period of 4 months. To enable breastfeeding to be achievable for a longer period (i.e. up to 1-2 years), there needs to be a change in societal attitudes as well as increased flexibility in the workplace.
This also encourages women to return to the workplace, if they know that they do not have to compromise feeding their child upon returning to work. With greater acceptance and support in the environment, mothers will benefit greatly.
Support from friends and family will also motivate and help the mother to sustain breastfeeding. Barriers to breastfeeding need to be gradually tackled so that families and babies can make the benefits that are possible within reach.
By Som Yew Ya.
* * * * *
Like what you see here? Get parenting tips and stories straight to your inbox! Join our mailing list here.
Want to be heard 👂 and seen 👀 by over 100,000 parents in Singapore? We can help! Leave your contact here and we'll be in touch.