Pregnancy is the start of a lifelong journey with your child.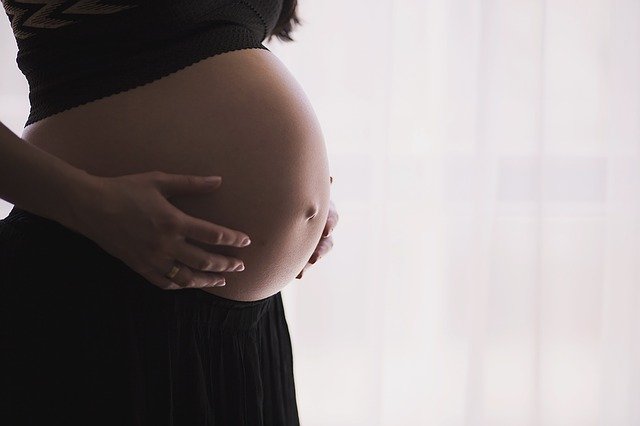 For many expectant parents, one of the first major decisions they have to make is where they should go for their antenatal care, and it usually comes down to 2 choices:
a) visiting as a private patient in a private or public hospital, including signing up an antenatal package after week 12 – 16 with a specific obstetrician or
b) visiting as a subsidised patient at a public hospital (for Singaporeans and PRs), with a doctor randomly assigned to you during each antenatal visit.
In this article, we will compare the antenatal costs and patient experience of being a private patient vs a subsidised patient, based on our own experiences as parents of 2. Hopefully, this will give you a better idea of the overall pros and cons of private vs subsidised, so that you can make a more informed choice for your antenatal care.
For both our children, we started antenatal visits from week 8 of pregnancy. For child #1, we visited private obstetricians initially before signing up an antenatal package with an obstetrician in one of the private hospitals from week 12.
For child #2, as we wanted to see how much we could save via the subsidised route, we decided to go with NUH as a subsidised patient right from the start. Here's how our private vs subsidised costs and patient experience measured up.
Comparison of antenatal care costs
Type of costs
Private (Child #1 – Year 2015)
Subsidised (Child #2 – Year 2018)
Antenatal Package
$856 (signed with a private doc from week 12. Consisted of up to 11 consultations, 2D ultrasound scans, urine and blood pressure tests, weight measurement)
NA (no antenatal package for patients under subsidy)
Non-package fees
$632 (for consultations, blood tests and scans which were not part of the package, such as before signing of package and tests for

gestational diabetes

)
$782 (for all consultations, lab tests, ultrasound scans, tests for gestational diabetes, diet counselling)
Major screenings
$909 (for pre-eclampsia screening, OSCAR, Fetal Anomaly scan, Doppler test)
$466 (for 1st-trimester screening, NT scan, 2x Fetal Anomaly scans, 2x Doppler tests)
Total (before Medisave claims)
$2,397
$1,248
Medisave claimable for antenatal expenses
$450
$1,248
Total out of pocket antenatal expenses
$1,947
$0
Comparison of antenatal patient experience
| | | |
| --- | --- | --- |
| Type of experience | Private (Child #1 – Year 2015) | Subsidised (Child #2 – Year 2018) |
| Selection of doctor | We could choose our preferred doctor to sign the antenatal package | No choice of doctor. A doctor would be randomly assigned to us during each visit. |
| Level and quality of care | Consistent level of care and advice by the same doctor (however, our doctor was overseas during delivery, so we were assigned another doctor for delivery) | While we were assigned different doctors during each visit, the level and quality of care were standardised by strict hospital protocols and practices. Doctors who were more junior would also consult the senior consultants or a panel of doctors if we had any major concerns. |
| Waiting time for consultations | As ours was a more popular doctor, we usually waited for 30 mins – 2 hours. | 15 mins – 1.5 hours |
| Waiting time for scans | 1 – 1.5 hours | 1 – 2.5 hours |
Overall, we felt that going the subsidised route with NUH provided more value for money. This was especially so as we needed to do repeat Fetal Anomaly scans and Doppler tests for child #2 at NUH.
The antenatal costs difference between private and subsidised is likely to grow, as the private doctor for our child #1 has since increased his package price to $963 (which is already one of the cheapest), while the subsidised consultation fees at NUH remained unchanged.
The main concerns of many people with going the subsidised route at public hospitals such as randomly assigned doctors or long waiting times were managed relatively well by the hospital. Overall, our patient experience with NUH was not really different from that of the private hospital.
As what happened to us, sticking with a private doctor also carries the risk of the doctor not being available during delivery and it is also more difficult to obtain a second opinion on your pregnancy if necessary.
Nevertheless, if you decide to go with a specific private doctor, many of them only offer antenatal packages from week 12 – 16. Before that, you can go to a public hospital as a subsidised patient for your early antenatal visits and screenings such as the OSCAR scan. This will help you save some money at the beginning.
Ultimately, do weigh the pros and cons of private vs subsidised and go with the one which you think is best for mummy and baby. While pregnancy is an exciting and fulfilling journey, it can also be stressful at times, and one of the last things you need is to regret your choice of antenatal care.
This article is contributed by Serene Chua. Serene is the founder of Loviya, a website for parents and parents-to-be in Singapore to compare prices of baby & children products between supermarkets, online platforms, baby fairs and physical stores, as well as earn cashback on their purchases.
* * * * *
Stay in touch! 📣 Subscribe to our Telegram here for our latest updates.
Want to be heard 👂 and seen 👀 by over 100,000 parents in Singapore? We can help! Leave your contact here and we'll be in touch.