Technology is ingrained in our daily lives, even for our little ones. In this third part of our series, we will feature 5 more iPhone applications our mummies suggested on our Facebook page.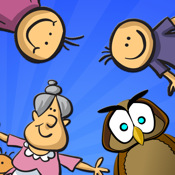 1. Tozzle – Toddler's favorite Puzzle (By nodeflexion.com)
Looking for something entertaining but also educational for your kid? Then Tozzle is the perfect App for you! It keeps your toddler entertained as he or she learns to improve shape recognition and motor activity, with 39 different puzzle pictures with funny and sound effects to choose from! Very user-friendly, all your child needs to do to solve the puzzles is to drag and drop. Once a puzzle is solved, your child can play around with the sound effects by simply tapping on the figures. Designed for children from ages 2 and up, you can now look forward to relaxed car rides, and not fret over what to do to entertain your kid child while driving!
Costs: US$1.99 (Search for Tozzle Lite for a free version)
Promotes number and shape recognition
2. SUPER WHY! (By PBS KIDS)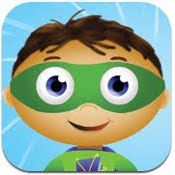 Help your child achieve the power to read with this collection of four SUPER WHY! interactive literacy games. Your child can play along with each of the four main characters from the TV series: Alpha Pig, Princess Presto, Wonder Red, and, of course, Super Why, while practicing the alphabet, rhyming, spelling, writing and reading. A Super Duper App for children indeed!
Costs: US$2.99
Promotes language and literacy
3. Lola's Magic Cube (By BeiZ Ltd)

Have your children met Lola Panda yet? Lola Panda is back with an all new and fun children's education puzzle game. Lola's monkey friend has accidentally used Lola's magic wand and mixed up the magic cube. Now Lola needs your help to solve the puzzles and put the cube back in the correct order. Use the magic wand to solve each magic cube puzzle and progress on to ever more challenging puzzles. Enchant your child on your iPhone with Lola Panda's magic cube. Fun and easy to play, this app is designed to develop new skills for children aged 3 to 8.
Cost: US$0.99 (Search for Lola's Magic Cube Lite for a free version)
Promotes concentration, visual and mental skills
4. iStory Books (Infomarvel Business Solutions, Inc)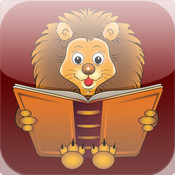 iStory Books is a collection of 25 free children's story books with fun pictures, text & audio for your little ones. It comes with interactive stories which include text and audio for every story. The books will even read to your little ones! With a new book published every 2 weeks, your children can enjoy these books on their own or with you, when you can read to them. New books they will appear automatically in the App, and all books we published will be picture books with audio included. Types of books available include: fairy tales, animal story books, folk stories and educational books.
Cost: Free
Promotes language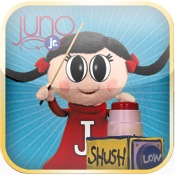 5. Juno Jr's The Day The Music Stopped (The Juno Company)
Based on the wildly popular Juno Jr. DVD of the same name which won a gold Parent's Choice Award, this full length musical eBook features loveable Juno characters, colorful animation, original orchestral music, mini games, unique touch screen interaction and more! Through dazzling pages, videos and games, your child will embark on a journey inside the 3D world of Harmonia Springs, where everything is made of music! Action, adventure, original orchestral music, and breathtaking animation provide a new element of reading entertainment for toddlers and preschoolers. What's more, you can even create your own melodies, harmonies, and rhythms throughout the book!
Cost: US$2.99
Promotes language and music awareness
Have you downloaded these apps we featured in Part I and Part II as well?
If you find this article useful, do click Like and Share at the bottom of the post, thank you.
Want more comprehensive info? Check out our e-guides here.