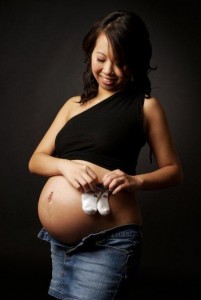 "I can feel my baby kicking!" "He is pressing against my belly!" "She is moving at this side of my belly now." When a mother starts to feel her baby's movement in the womb, it is like a magical feeling; to feel and sense the little miracle within. She can't wait to see, carry, feel, hug and communicate with her baby physically.
Is it possible to interact with your baby when he/she is still in the womb? With Dance Movement approaches and Fetal Notation using Kestenberg Movement Profile (KMP), a mother is able to experience and learn how to attune to her unborn baby and learn to listen to the changes in her body and prepare for the delivery and coming of her baby.
Every pregnant mother will feel the changes her body undergoes the moment the embryo is implanted in the womb. One mother's experience differs from another. The growth of the fetus in each trimester brings not only changes, but the wonder of the day the fetus begins its first movement in the home of the womb. A new phase, a new life, a new experience has begun. A new mother or an experienced mother usually carries the feelings of joy, excitement as well as some fears and even anxiety. Each pregnancy is as different and unique as each mother and her unborn baby.
In Dance Movement approach, the mother will move and learn how to listen and attune to her body and her unborn baby in her own space and time. It can be in the form of dance with music where she will dance with her unborn baby or just being still with him/her. Her feelings, sensation and visualization can also be done in drawing and in her journal. The focus and theme often begins with each mother in the group sharing her feelings, encounters and experiences and usually expressing them in movement.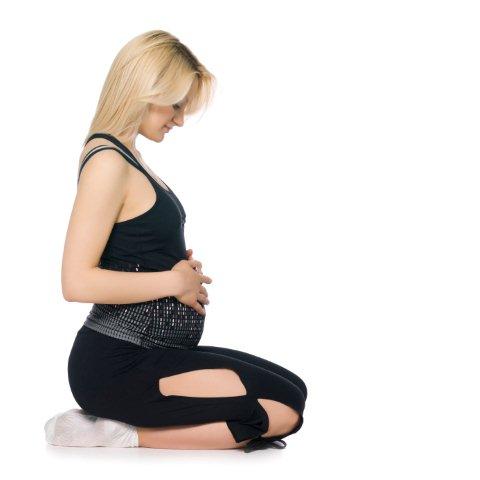 Mother is also taught the 10 rhythms from KMP and how to move to the rhythms. The rhythms are founded by Judith Kestenberg based on the development phase of the baby. Mother will also learn the KMP massage which will help her to proceed into fetal notation. In fetal notation, she will notate the movement of her baby in her womb and she also learns how to attune and communicate with her hands in return. In this way of attuning, the communication between mother and child has already begun. The continuity of the attunement will follow through to birth and beyond.
In addition, mother learns how to pay attention and listen to the changes in her body and how to soothe the discomfort such as tension and strain by breathing and doing exercises using lengthening, widening and bulging. These help her to ease the tension and strain which may result as the gestation moves into the later phases.
Isn't it a wonder to be able to communicate with your little one even in the womb and begin the journey through moment? To listen and attune, not only to yourself but also to your little miracle growing in the womb. The journey thus begins… You and your unborn baby!
By Elizabeth Rutten-Ng, dance movement therapist.  She will be having 8 Dance/Movement Workshops in Singapore from Feb to Apr 2010.  Find out more at www.thenewageparents.com/workshops-using-dance-movement-approaches/
Website : www.embodiedmovement-dancetherapy.com.
Elizabeth Rutten-Ng is a trained and qualified dance/movement therapist and a NVDAT member in the Netherlands. Her training specialises working with all population; and is trained in Laban movement analysis, Bartenieff Fundamentals, authentic movement and first phase of Kestenberg Movement Profile and Movement Psychodiagnostic Inventory.
She has done field work with a wide range of populations and has worked with Post Traumatic Stress Disorder patients in her internships. She is also trained in stop technique approach with the drama therapist. She has assisted a dance therapist in a research paper based on movement observation and did movement observation on mothers and babies using The Emotional Availability Scales and Kestenberg in her fieldwork
Currently, she is studying Kestenberg Movement Profile. In 2007, she worked with some students in a primary school as a therapist in a workshop. She was a primary school teacher, also trained in drama and movement and has taught drama and movement to children. She has also been a leader in the dance ministry and was actively involved in projects in churches, retreats with cancer survivors and facilitating therapy sessions with the elderly dementia nuns in Singapore.
If you find this article useful, do click Like and Share at the bottom of the post, thank you.
Want to be heard and seen by over 100,000 parents in Singapore? We can help! Leave your contact here and we'll be in touch.