ARTBOX RETURNS WITH ARTBOX AVENUE, UNITING CULTURES AND CREATIVITY IN A TAPESTRY OF URBAN EXPRESSION
Largest Indoor All-Day Night Festival marks its comeback this January 2024
Singapore's Largest Indoor All-Day Night Festival, ARTBOX, marks its comeback this January 2024 with ARTBOX AVENUE. Covering 105,000 sqft at Singapore Expo Hall 6, the event ingeniously recreates an immersive tapestry of bustling streets, showcasing an explosive fusion of global street culture.
Kicking off 2024 as one of the first events of the year, ARTBOX emerges as a beacon of cultural celebration and artistic innovation. Spanning two consecutive weekends from January 26th to 28th and February 2nd to 4th, this year's instalment promises an even grander spectacle – ARTBOX AVENUE will be 50% bigger as compared to its 2023 edition.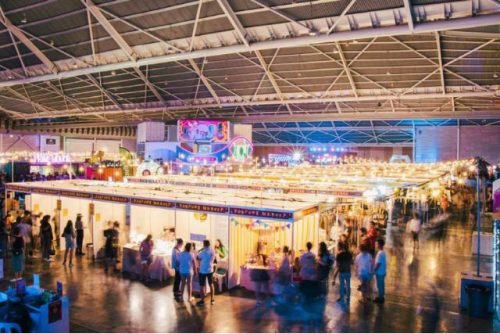 Visitors are treated to a slew of F&B and shopping options available at ARTBOX AVENUE 2024
Having garnered immense acclaim last year with over 60,000 enthusiastic visitors, ARTBOX is amplifying next year's iteration with Singapore's wackiest content publisher, SGAG, as its co-organiser for the second consecutive year, ensuring a seamless fusion of vibrant creativity and engaging experiences for attendees.
Sharing his enthusiasm for the launch of ARTBOX AVENUE 2024, Kent Teo, Founder and CEO of Invade said, "ARTBOX 2024 is a celebration of creativity, connection, and community. Building on our collaboration with SGAG for the second year, it gives us the opportunity to bring diverse cultures together on an unprecedented scale. Beyond a marketplace, this year's ARTBOX is a cultural expression of the multicultural experiences that serves as a catalyst for the creative economy. The electric programming not only fuels the next generation of content creators but also creates a dynamic space that fosters collaborations between local and international merchants, empowering them and elevating creative retail in the region."
What to see
ARTBOX & SGAG Stage
At the ARTBOX stage, be prepared for an array of captivating programmes from captivating live performances by our talented homegrown bands as well as overseas acts, the vibrant setting provides a platform for participants to display their skills and engage in lively exchanges, enhancing the festival's energetic vibe.
At the SGAG stage, visitors will be treated to a riot of fun and pain with the all-new electrifying Hopscotch of Pain challenge where participants hop on one leg, across a beam covered in acupuncture mats, channelling the classic hopscotch game but with a hilarious, painful twist.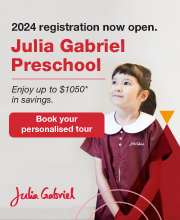 But that's not all – brace for the adrenaline rush with two fresh competitions: the National Piak Cockroach Championship and the National Water Bottle Tornado Championship, where the best contenders will pocket $888 in cash prizes in each thrilling event.
"Co-organising ARTBOX for the second time running is still as exhilarating as the first – on top of merging diverse cultures, we are also aiming to elevate the experience by infusing the festival with our unique brand of wit and fun, showcasing our pride in Singaporean humour. SGAG is thrilled to celebrate and engage audiences with laughter, making memories that resonate with everyone who joins us at ARTBOX AVENUE." said Adrian Ang (also known as @sgagxiaoming), Co-Founder and Chief Creative Officer of HEPMIL Media Group, setting the stage for an ARTBOX AVENUE 2024 that promises to be nothing short of sensational.
Central Avenue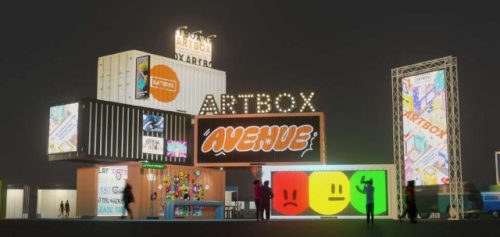 Central Plaza featuring larger-than-life traffic lights and psychedelic neon lights
This year, ARTBOX introduces two exciting new zones: Central Avenue and Open Plaza, offering enhanced experiences for visitors.
Central Avenue, the innovative experiential structure, boasts a captivating three-level display of vibrantly decorated shipping containers. Its striking features include colossal traffic lights adorned with psychedelic neon lights, graffiti, and street signs. Along this avenue, guests can immerse themselves in thrilling roving live performances, creating an energetic atmosphere. Additionally, the Open Plaza emerges as the novel art and culture zone, offering a diverse array of engaging activities and exhibits.
Adding to the excitement, the Central Avenue will also feature larger-than-life photo spots like the ARTBOX Street Press. These containers will boast interiors adorned from floor to ceiling with dynamic designs, expressing vivid personalities, offering an array of memorable photo opportunities for visitors.
Open Plaza – The Melting Pot of Cultures
At ARTBOX AVENUE's Open Plaza, cultures converge in a vibrant space pulsating with interactive and immersive activities spreading across two weekends. Visitors are encouraged to try out Street Chess hosted by Aliwal Chess Club in the first week, where the traditional game transforms into an urban spectacle, inviting passersby to test their strategic skills in an unconventional setting. Visitors who are seeking relaxation are in for a treat in the second week with massage sessions that offer a serene escape amidst the bustling ambiance, providing a rejuvenating break.
Workshops at the Open Plaza cater to creative enthusiasts, offering opportunities to personalise items like sneakers, T-shirts, phone charms, etc. These hands-on activities encourage self-expression and artistic exploration. Additionally, look out for Teo Heng KTV Containers that provide a platform for visitors to showcase their singing prowess while the Complimentary VR and Nintendo Switch games offer a casual yet entertaining space for friends to unwind and enjoy gaming experiences together. This dynamic blend of activities ensures there's something for everyone at the Open Plaza, fostering an inclusive and engaging environment.
Non-Stop, Fun-Filled Activities
Shoppers immersing themselves within the huge selection of shopping outlets
Indulge in a world of diverse global offerings of retail outlets for an unparalleled shopping adventure and delve into an exquisite culinary journey featuring an extensive selection of F&B choices, from bold Southeast Asian flavours to timeless traditional tastes.
At the heart of the retail zone lies an array of retro arcade machines by TAP (The Arcade People), inviting guests to immerse themselves in classic gaming experiences. To further elevate the excitement, daily challenges will be available, providing opportunities for visitors to showcase their skills and compete for enticing prizes. Whether it's reliving fond memories or embarking on thrilling gaming challenges, TAP at ARTBOX promises an exhilarating journey into the world
of retro gaming fun.
At ARTBOX AVENUE, welcome to the world of eclectic mix of activities that fosters a vibrant environment that supports local and global merchants. With over 100 F&B stores and 140 retail outlets, this vibrant space is poised to be a cultural hub, blending entertainment and diversity for people from all walks of life.
Ticket Prices (inclusive of booking fee):
Pre-Event (from now until 25 January 2024)
General single-admission tickets are from $6 on weekdays and $7 on weekends per person
Event (26 January to 4 February 2024)
General single-admission tickets are from $7 on weekdays and $8 on weekends per person
Early Risers 4-pax Bundle (For entries on Fridays, 12PM slots) are available at $16 (U.P. $23)
For more information, visit here.
---
It's the weekend and are you looking for things / activities to do? Check out our weekly roundup of Things To Do This Weekend In Singapore.
For other upcoming events, visit Events in Singapore.
* * * * *
Like what you see here? Get parenting tips and stories straight to your inbox! Join our mailing list here.
Want to be heard 👂 and seen 👀 by over 100,000 parents in Singapore? We can help! Leave your contact here and we'll be in touch.