Fancy becoming one of your favourite Singapore icons for one day on Animal Crossing? From now till 16th August 2020, Animal Crossing: New Horizons (ACNH) players can dress up in 15 unique local costumes, including comic icon Mr. Kiasu, Singapore mascot Merli and TV character Liang Xi Mei 梁细妹, designed by local illustrator Aida Sa'ad (@Yellowmushmellow).
The costumes designed are part of a project by local photographer Matthew Ng, in collaboration with Aida, to help ACNH players celebrate National Day. "Since there isn't a parade this year, we wanted to find a way to bring the festivities to Singaporeans online. We know that nostalgia is a big part of every National Day parade. So we decided to design costumes inspired by local icons that the players grew up with," says Matthew, founder of the project.
➡️ Related Read: Shopee's National Day Sale: Amazing Deals Not to Be Missed
---
Highlight Costumes
PCF Kindergarten Uniform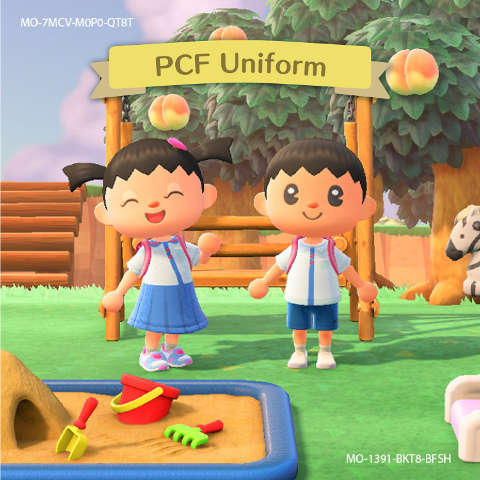 Miss the worry-free days of being a kid? Bring back those good ol' days as a PCF Kindergarten pre-schooler. Modelled after the 90s uniform, this is a major throwback for any millennial who has attended preschool.
➡️ Related Read: Expert Tips by PCF Sparkletots to Help Your Child Adjust to Preschool
Team Singapore Athlete Jacket
Ever wondered what's it like to be Joseph Schooling? Be a Team Singapore athlete for day and wear the crescent and stars proudly on your chest. Complete the outfit with a gold medal from the Rio 2016 Olympics for a winning look!
Liang Xi Mei (梁细妹)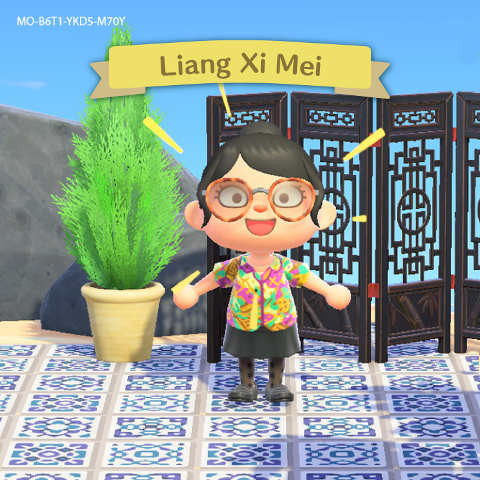 If you grew up watching Channel 8, you'll definitely recognise this household character. Popularised by Jack Neo, she is an icon that will stay in our hearts forever. Want to be Liang Xi Mei? We've created her outfit for you so you don't need to "伤脑筋" (rack your brains).
Mr. Kiasu
If kiasu-ness is in our DNA, then Mr. Kiasu is definitely the embodiment of the Singapore spirit. Who can forget this 90's comic icon who has brought us so much laughter during our childhood? Let's admit it, Singaporeans may have evolved but deep down a little bit of kiasu-ness still stays in all of us.
Merli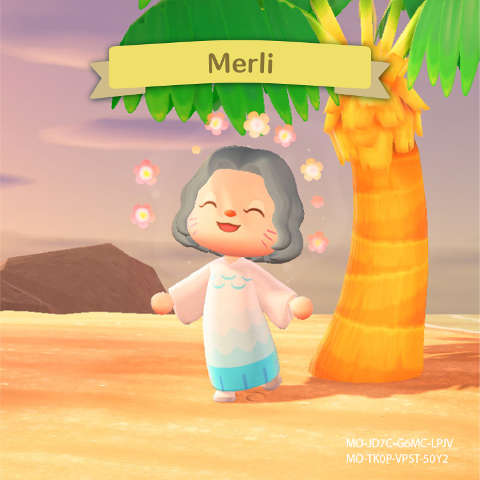 Ever since Singapore Tourism Board launched the animation series, Merli and Friends, Merli has become one of the most popular local cartoon characters. Who can resist its cute demeanour and adorable looks? Be Merli for a day and show your friends around your own sunny island on National Day!
Stand-Up Stacey and Move-in Martin of the Thoughtful Bunch
Remember Stand-Up Stacey and Move-in Martin from the Thoughtful Bunch? Introduced by Land Transport Authority in 2014 as part of their Graciousness programme, these mascots have definitely become an endearing part of our everyday commute. The mascots have been adapted into fashion shows and online videos. Now they've come to a stop near you in the form of Animal Crossing costumes.
Download Instructions
Download the costumes using the codes on our Facebook post. Codes are valid until 17th August 2020 midnight.
Join our Facebook Event to celebrate National Day in solidarity on 9th August by wearing any of the 15 costumes. Players are encouraged to screen capture their character and post the image online with the campaign hashtag #ACNday.
Costume List (From Top L to Bottom R):
Merli
VR Man
Liang Xi Mei 梁细妹
PCF Kindergarten Uniform
Team Singapore Athlete Jacket
Stand-Up Stacey of The Thoughtful Bunch
Move-in Martin of The Thoughtful Bunch
Mr. Kiasu
Ang Ku Kueh Girl
Smarty of Bookworm Club
Sari
Qipao
Kebaya
Baju Kurung
Kurta
---
Singapore's National Day 2020
Singapore's 55th Birthday is just around the corner. Check out our list of Fun Things To Do This National Day 2020 Long Weekend In Singapore.
➡️ Related Read: NDP Mobile Column Route 2020
Stay in touch! 📣 Subscribe to our Telegram here for our latest updates.
Want to be heard 👂 and seen 👀 by over 100,000 parents in Singapore? We can help! Leave your contact here and we'll be in touch.