Writing is one of the basic and one of the most important things a person should learn in life. It is necessary for a child to learn and understand that whether they like it or not, they have to learn it. However, writing is very much different from creative writing. Writing is just learning how to write the basics, like names for example, or when there's a need to fill out or copy something.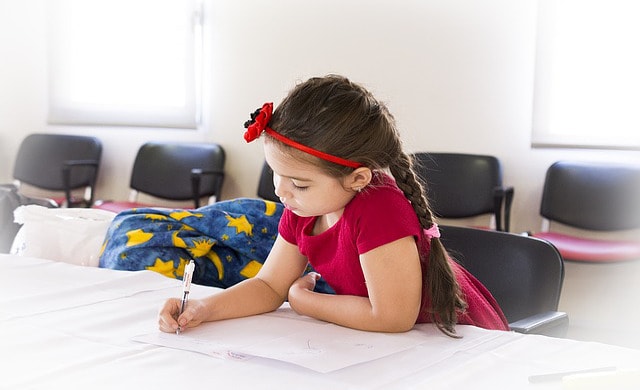 Creative writing is actually learning how to think and understand and create something that is uniquely their own. Teaching children how to write is like teaching them how to breathe, how to eat, how to live. Just like life, it is never easy. Just like life, it may never be easy but you have to survive it. Teaching kids how to write is one of the biggest fulfillment a person can ever have. Once you have succeeded, its as if you have given them the chance to survive in real life.
There are a lot of reasons why each child should be given the right to write creatively, I am just giving you a few of the reasons below:
Being able to write gives the children confidence and the voice
It gives them a voice that no one else can ever claim but themselves. Their own style of writing serves as their signature, and their stories will be the story of their lives. Once a child learns to write, it's as if they were given the most secured life vest they can ever have. When their confidence is built, the voice is developed giving them a better chance of survival in the real world.




Writing develops the child's identity
Characters are based on the child's values. Who they want to be and who they are at the moment. Guiding them is the most crucial part of teaching writing to children. Teaching them good from bad, and teaching them the difference of essentials and non-substantial things in life. Identity is crucial to a child's development as it gives them to know their place in the world and knowing how to live by it. With correct guidance and values, a child will know and understand that each story has an ending and that for every action there will always, always be an equal reaction, helping them understand that responsibilities and consequences do exist.
Writing is essential to a child's emotional development
When writing a story, a child learns to understand that there will not always be a happy ending, that eventually sad things will happen in life, but it doesn't mean that the world stops turning because you are sad. A child will learn to cope with life's ups and downs. Like a story, failure is always followed by good things. And if all else fails, you can always get a new slate and begin life over and over again.
Writing is essential for a child's communication skills
It serves as the safest way for a child to express their feelings, worries, fears, happiness and the most memorable things that happened in their life. Creating stories help your child's overall language skills, making them understand the art of words and immortalizing them in paper, so each experience will be unique and never forgotten.
Article contributed by Catherine Khoo of Janus Education.
If you find this article useful, do click Like and Share at the bottom of the post, thank you.
Want to be heard and seen by over 100,000 parents in Singapore? We can help! Leave your contact here and we'll be in touch.