Wonderfull Milk is happy to be part of your breastfeeding journey. Inspired by love and tested on us, Wonderfull Milk was created with the belief that lactation cookies and bakes should be healthy and delicious.
We strive to use only organic ingredients and to have minimal sugar in all our bakes. We use premium French butter and Belgian chocolate such as Valrhona and Callebaut thus our organic chocolate lactation bakes are highly sought after!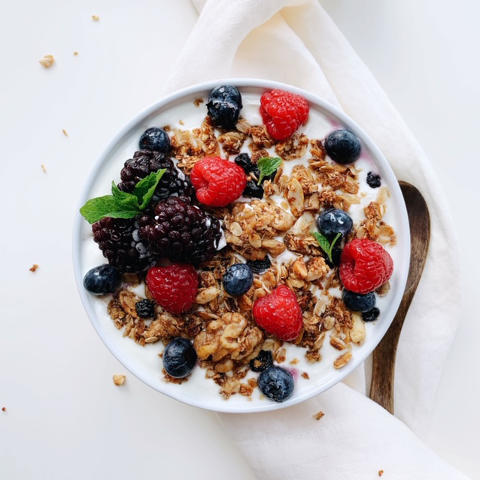 We hope that all mummies would tire less so boost your mood and milk today Mummy, you deserve it!
---
TNAP x WONDERFULL MILK GIVEAWAY
To celebrate the easing of circuit breaker measures, we are giving away 3 sets of 1-month confinement package which is worth $198 each.
Details of the 1-Month Confinement Package
We have artfully put together our 1-month confinement package to work with your confinement food. Have our bestsellers for a month and see the difference in the quality and quantity of your milk! It is guaranteed to give you a milk and mood boost. We suggest swopping out some of your breakfast or snacks to our lactation bakes. All the items are 300g each (except the nursing tea) and designed to work together.
Week 1: Blueberry Walnut Lactation Granola + Peanut Butter Lactation Cookies (Chunky)
Week 2: Cranberry Raisin Lactation Muesli + Chocolate Chip Lactation Cookies (Callebaut 33.6%)
Week 3: Cherry Pecan Lactation Granola + Dark Chocolate Lactation Cookies (Callebaut 54.5%)
Week 4: Cinnamon Lactation Trail Mix + Mother's Milk Organic Nursing Tea (1 box: 16 packets)
---
To take part in the giveaway, follow the steps below:
1. Like and Follow TNAP on Facebook and IG.
2. Like and Follow Wonderfull Milk on Facebook and IG.
3. Fill in the form below:
The giveaway has ended.
4. Like and Share (Set to Public) on this Facebook post.
Giveaway ends 30 June 2020.
Important notes:
Giveaway is only available to Singapore residents with a Singapore mailing address.
Winners will be notified via phone and email.
Winners will be given a redemption code to redeem online by 30 September 2020.
All packages not redeemed by 30 September 2020 will be forfeited. All packages have to be redeemed in a single transaction.
Terms and conditions apply. Please also read our Privacy Policy.
For more contests and giveaways, go to The New Age Parents Contest Page.