As the best alternative to breast milk, formula milk is another way to feed and provide your baby with hydration and nutrients that boost their immune system and growth.
As a practising paediatrician, I took up a research recently to compare Singapore and neighbouring country, Malaysia so as to answer three questions:
Is the formula milk sold in Singapore more nutritious?
Is Singapore's criteria for formula milk's nutrients higher than Malaysia's?
Does the Malaysia version of formula milk meet Singapore Food Agency's specifications?
To improve readability, I have tucked the details of the comparisons of seven randomly selected products into the links in the Reference section.
1. Are formula milk sold in Singapore more nutritious than those sold in Malaysia?
Answer: No.
The seven products randomly selected are compared in 30 main nutrients, allowing a maximum score of 210. The Singapore versions of the same brand and stage were compared with their Malaysian counterparts.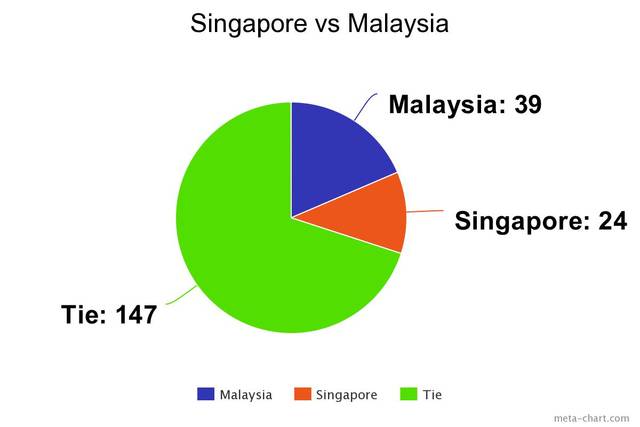 The Malaysia versions beat their counterparts by 39 vs 24. The Malaysia version of same-brand formula milk is as good as, if not better than the Singapore version.
Note that this result does not mean that the Singapore versions are not nutritious.
2. Is Singapore's criteria for formula milk's nutrients higher than Malaysia's?
Answer: No.
I analysed the specifications openly published by both countries' official websites and they are almost similar.
3. Do the Malaysia version of formula milk meet Singapore Food Agency's specifications?
Answer: Yes, for the seven products randomly selected for comparison.
Why do these matter?
Some caretakers intentionally prepared a diluted serving of formula milk to save on the supply. Infants who consume diluted formula are at risk for electrolyte disturbances that can serious neurological problems.
Nevertheless, no formula milk can mimic breast milk. The World Health Organization recommends exclusive breastfeeding for the first six months of life. If you intend to use infant formula or have difficulty breastfeeding an infant, it is best to consult a local paediatrician.
How can Singapore residents buy formula milk from Malaysia?
Cross the border and lug a maximum of 5kg per person
Buy online at Kim Sang
Disclosure of potential bias:
Although the research was sponsored by Kim Sang Logistic, I stand by my professional opinions and findings published in this article, accurate as of 11th Sep 2019. At the time of writing, I was in no other way affiliated or related to Singapore, Malaysia, any part of the supply chain of formula milk.
References
1. Kim Sang Logistic – The online shopping platform for grocery from Malaysia that delivers to Singapore
2. Food Regulations Act 1985 Part VIII Standards and Particular Labelling Requirements for Food. Food Safety Information System of Malaysia. Ministry of Health Malaysia
3. SALE OF FOOD ACT (CHAPTER 283, SECTION 56(1)) FOOD REGULATIONS (Singapore)
4. Details of research of formula milk in Singapore and Malaysia – Kim Sang Blog
About the Author
Dr Evan K. completed his training in General Pediatrics in New Jersey, USA and is a practising paediatrician in Philadelphia. He's passionate about children's nutrition and well-being.
Get your $10 promo code!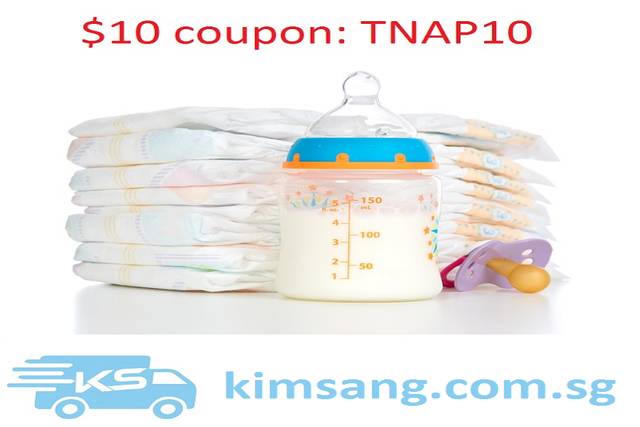 Save extra $10 on top of the huge savings you get by shopping at kimsang.com.sg for milk powder and diapers!
Coupon code: TNAP10 (Valid till 30 Sep 2019)
This post is brought to you by Kim Sang.
Kim Sang is a platform for Malaysian merchants to list groceries to be sold and delivered to Singapore residents.
* * * * *
Like what you see here? Get parenting tips and stories straight to your inbox! Join our mailing list here.
Want to be heard 👂 and seen 👀 by over 100,000 parents in Singapore? We can help! Leave your contact here and we'll be in touch.