The physical strain of labour. Stress of caring for a newborn. Lack of sleep. Second-time or seasoned mothers know this well. But to a first-time mother, the above combinations can pack a powerful blow.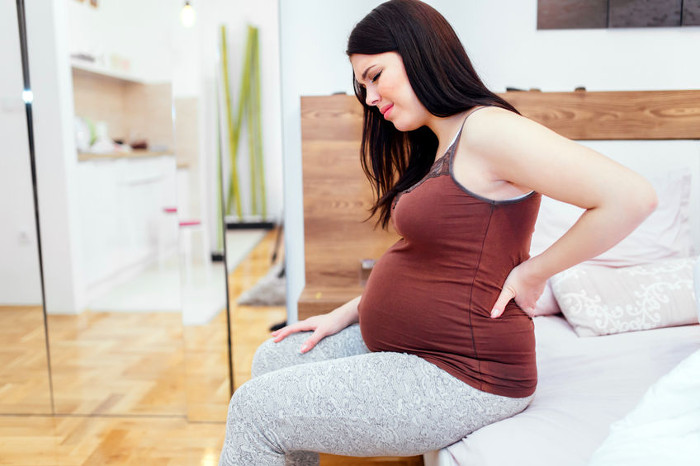 Proper recuperation lies in a holistic post-partum care. When Wu Zhao Ling gave birth to her baby late last year, she was starting to feel the strains and stress on her body, especially after going through three Caesarean pregnancies. She was not planning to have any more children and wanted to have a proper and wholesome recovery. Through a recommendation, she discovered Madam Partum.
Who is Madam Partum?
Madam Partum is part of Chien Chi Tow, a Traditional Chinese Medicine (TCM) healthcare provider originally founded as a Martial Arts Institute in 1969. With close to 50 years of heritage and experience in TCM, Madam Partum was formed to cater to the needs of expectant and new mothers. Adopting a holistic approach to pre and post-partum care, it offers Meridian Massage (Tui Na), and freshly packed herbs for herbal soups, teas and baths.
How does Meridian Massage help in Post-Partum recovery?
The delivery process can deplete your body of energy (qi) and blood. Stimulating certain acupressure points along your Meridian channels can help to improve blood circulation and rebalance your qi. Madam Partum's Post-Partum Massage Therapy is specially created for a post-partum full body recovery. It not only aids in womb recovery; reducing lochia and blood stasis, it also reduces wind and water retention, and boosts a healthy breastmilk supply.
Although she has a low threshold for pain, Zhao Ling went ahead and signed up for the Meridian Massages 6 weeks after her Cesarean. The 30-year-old mother felt and saw the benefits for herself. It not only helped to relieve her aches and soothe her nerves, it also reduced her tummy fat.
"What I like was how each massage was accustomed to my needs. My head felt really 'heavy' after giving birth for period of time. When I shared this with my therapist, she focused on my face, neck and head for that particular session. I felt so much lighter, more energetic and totally refreshed after. For my other sessions, I requested her to focus on my thighs, back, stomach and uterus area. To my surprise, my tummy became visibly smaller after several sessions."
Intensive Training for Therapists
Besides having 4 years of experience, therapists undergo 350 hours of Madam Partum's Meridian Massage training, which includes proper breast massage techniques by Lactation Consultants; to prevent engorgement and increase milk flow. All therapists are certified by the International Therapy Examination Council or the Singapore Workforce Skills Qualifications.
Charlene Wong, who gave birth 3 weeks ago via natural birth, can vouch for the professionalism and quality of the therapists. "She (therapist) was professional, attentive, friendly and knowledgeable in her field of work. She was able to pin-point my tight spots and soothe my muscles." After several sessions, the 38-year-old mother felt less bloated, and her water retention was reduced. Her joint pains and lower backaches were also alleviated.
Regain Your Health and Energy
Madam Partum offers pre and post-partum services. Appointments can be made at any of their 12 outlets, or you can request to have it at your home. For more information, visit madampartum.com or call 6293 3933.
This post is brought to you by Madam Partum.
This article was first published in New Age Pregnancy E-guide.
* * * * *
Like what you see here? Get parenting tips and stories straight to your inbox! Join our mailing list here.
Want to be heard 👂 and seen 👀 by over 100,000 parents in Singapore? We can help! Leave your contact here and we'll be in touch.