When your little one drops the big question on your bulging bellies, what do you say to him or her? In part 1 of our article – Where do babies come from? We list down 5 useful tips on how parents can talk to children about this topic.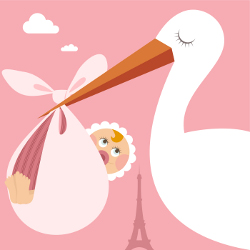 Here are another 5 useful tips for parents.
1. Listen, especially for the hidden questions that they didn't know how to ask
Some parents often share that they didn't share because their children never asked. The thing is, our children probably didn't know how to ask the right questions and wondered even if they can even ask those questions. For example, they wouldn't ask their parents, "Why did the advertisers use so many sex appeals in their advertisement?" or "why do they dim out the portion when the man kisses the lady? What happened?"
Some parents also think, "Oh since they don't ask, then I must do my responsibility as a parent to give our children all the information they need." By doing so, we often overwhelm our children and cause them to turn away from us. It is of utmost importance that we learn to listen to our children attentively instead of second guessing their behaviours. Always learn to ask good questions and to clarify and empathise with them.
Some conversation starters or questions that might be appropriate to use with your child:
How do you feel when you see that?
What do you think that means?
Have others been talking to you about these things?
That's a really good question
That reminds me of a time I went through when I was your age
That takes me back to some real confusion I had
That must be very hard to understand
2. Emphasize on the positives
Like any relationship, it always helps to begin with a positive statement such as "You are very observant. It does seem to be true" or "it does seem that there are many kinds of people around" or "I know what it is like to be attracted to those kinds of videos. I was like that when I was your age." By doing so, it allows your child to open up, and believes that he or she isn't bad for being curious and that it is acceptable to ask questions. This will help a great deal, as your child will come to you if they have any questions, rather than seeking the answers from the wrong sources.
3. Don't put off an answer forever
If your child has asked you a question regarding the birds and bees at a function that may not be appropriate, you can gently affirm his question and let him know that you will discuss the matter with him again when you are home. And when you are home, do remember to sit him down to listen to his questions. Do not put off an answer forever just because he never came back to you to ask about it.
Some parents may be caught off guard or are embarrassed by the question that they may be tempted to respond in the easiest manner such as, "We'll talk about that later…" and never got around to "later". It is actually not a bad strategy to defer and take time off the think about an answer. But definitely not advisable to put off their question and never get back to them.
If an impatient child comes asking you a question about sex or sexuality, it is not advisable to put off his question however awkward it might be as it may give him a wrong message such as "that might be a stupid question" or "Why did the question make them embarrassed?" In situations like that with an impatient child, it may be best to give them a direct yet simple answer to delay the full explanation first. At the same time assuring him that he has asked a good question and that you are glad he asked. Let him know that you will answer his question as soon as you have some time to think about it, and return to him with an answer.
4. Don't force them to talk
Depending on the age of our children, sometimes they will need some time and space to process what we may have shared with them. Do not force them to talk or share if they do not wish to answer the questions at that time. Sometimes we may unintentionally make them feel invaded or judged, our child may not want to answer the questions as they feel ashamed and embarrassed. We may wish to give them space and to return to them to apologise for making them feel this way, then perhaps to find a more suitable time to discuss the matter together.
As they grow up, kids are in the process of establishing their own identities. Sometimes, having secrets is a part of feeling independent. When we rob our children of their ability to have their own lives, we may propel them into more rebellious attitudes than those they already have. We need to be careful. We don't want to allow sinful or destructive behaviours, but at times we need to back off and trust that we will have many other opportunities to offer our instruction and example.
5. What do you tell?
It depends on the age of the child.
For a young toddler, you can say simply yet accurately that the baby grows from an egg in the mother's womb, pointing to our stomach and comes out from a special place, called the vagina. There is no need for us to go into details such as lovemaking because they would not understand that such a young age.
We can also share simply that because a man and woman love each other after they get married, they can be close to one another. The man's sperm will then join the woman's eggs and then the baby will begin to grow. Most kids under the age of 6 will accept this answer.
Make use of teachable moments
This will help parents to introduce the subject to our children in a non-threatening manner. For example, if there is a news report about teenage pregnancies or if you happen to be reading a bible story that involves an issue that is related to birds and bees.
Bringing them out on a special date
For example, a few days before their birthdays together as a married couple or as a father with his daughter or mother with her son or same gender outing will also help in bringing up the subject in an exciting and yet non-threatening manner for the child.
Using age-appropriate books
Books will allow us to show them safely what happens and how the sperms and egg would meet. Remember to answer the question in a straightforward manner, and you will probably find that your child is satisfied with a little information at a time.
Book Recommendations:
– Mummy Laid an Egg by Babette Cole
– The Birds, the Bees and the Berenstain Bears by Stan and Jan Berenstain
– How Are Babies Made? by Alastair Smith
– Where Willy went? by Nicholas Allan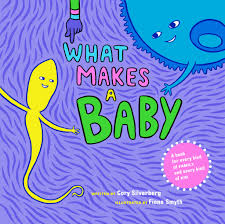 – What Makes a Baby: An Inclusive and Imaginative Illustrated Guide to the Modern Family by Cory Silverberg
– Pecan Pie Baby by Jacqueline Woodson
– The 21st Century Guide to the Birds and the Bees by Bel Messer and Rosie
For children 9 years and above
– Let's Talk About Where Babies Come From by Robie Harris
For children 11 years and above
– Let's Talk About Sex by Robie Harris
– Questions Children Ask and How to Answer Them by Dr Miriam Stoppard
– Where did I come from by Peter Mayle
By Yvonne Chee
If you find this article useful, do click Like and Share at the bottom of the post, thank you.
Like what you see here? Get parenting tips and stories straight to your inbox! Join our mailing list here.