"You will know when you grow up."
"I sent you to school to study and to get an education, not to be distracted by such issue."
"Why did you ask those silly questions? Have you done your homework?"
These are often heard replies when we approach our parents, grandparents, aunties or uncles from the previous generation about sex.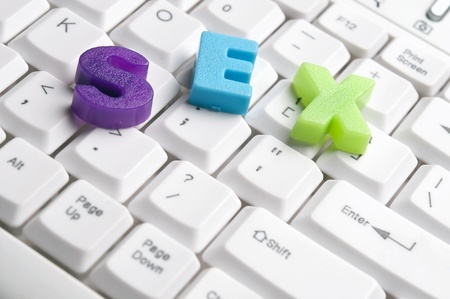 Most of us, not just our parents from the previous generation, get all embarrassed, awkward or jumpy when children come to us to ask us where they come from.
One of the most common reasons that parents don't talk to their children about sex is that they are uncomfortable discussing the topic themselves.
I remember learning about this only when I was a teenager, who was by then already raging with puberty hormones and wondering about sex and sexuality. My parents grew up in a generation where such topics are often hush-hush and that raising the questions would cause them to be alarmed and wondered what I have been exposed to in school or by my "delinquent" friends.
Why the need to talk about the birds and the bees?
Your family may be like mine who didn't talk about sex. Do you know that we get strong messages through silence? Think and ask yourself this question when you were caught in a similar situation, "What messages did I get from them?"
If no one ever talks about sex, children may receive the obvious message that is sex is evil or bad, or anyone who talks about it has bad intentions or is evil.
Sex education begins at home
In our society today with information of all sorts all readily available on the Internet or evil people who are ready to prey on children who are innocent and curious, this actually puts our curious children in a very vulnerable position.
To me, who better can educate our children than their own parents? I would think our child's brain is like a sponge. It will absorb everything that surrounds it.
But a full sponge can only absorb a little while the rest simply rolls off the sponge. When we as parents become the primary filler of this sponge, it would leave little space for the teachings of the world of misinformation such as the Internet, pornography, media and unhealthy peer influences.
Also, correct values are more easily included within the discussion if we are the trusted source of information for our own children.
Studies show that children who feel comfortable discussing sex with their parents because their mom and dad can share with them openly and listen attentively are less likely to engage in high-risk behaviours such as premarital sex, pornography and masturbation, than children who cannot engage the subject with their parents.
When do we begin sex education?
Learning about sex is an unfolding process and not a one-off discussion. Our children learn over time and questions should be answered at a developmentally appropriate manner based on their maturity level and age.
It is best to start talking to our children about sex and growing up at an early age. Some children I know begin to ask their parents where babies come from at a very young age, especially when they see that mummy is pregnant and that he or she is expecting another sibling in time to come.
Puberty can also be the other cause for children to begin to be curious about their genitals and thus sexuality. Puberty can start as early as 8-years-old for girls and boys may have wet dreams or erections at a very young age. Thus, it is very important that we are prepared to support our children on this journey.
If your child doesn't ask questions about sex, don't just ignore the subject. When your child is about age 5, you can begin to introduce books that approach sexuality on a developmentally appropriate level. Parents often have trouble finding the right words, but many excellent books are available to help.
By Yvonne Chee.
* * * * *
Like what you see here? Get parenting tips and stories straight to your inbox! Join our mailing list here.
Want to be heard 👂 and seen 👀 by over 100,000 parents in Singapore? We can help! Leave your contact here and we'll be in touch.