If your preschoolers enjoy moving along with music, check out The Wiggles – Wiggle and Learn TV Series.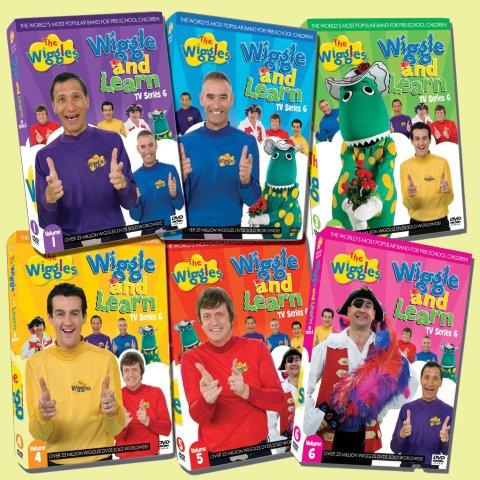 Wiggle and Learn is the debut of new Wiggle, Sam, and features over 50 new songs from the world's most successful pre-school group (22.5 million DVDs sold worldwide).
As professional early childhood educators, The Wiggles know that children learn best through play!
Nursery rhymes are used as tools for noticing sound patterns, developing vocabulary, learning story sequences and strengthening listening memory.
This series comprises a range of fun segments such as 'Musical Landscapes', where Jeff and Murray using their instruments play music that represents a particular landscape. The audience suggests what images to use as they construct various landscapes including a beach, a circus and a park.
Another is the 'Who Am I?' segment, where Anthony dresses up as different characters e.g. a cowboy, a sailor, a bee and a clown and the audience through different deductions work out who he is.
The Wiggles – Wiggle and Learn TV Series is brought to you by Innokidz