Mothers of only boys often get this question thrown at them "Why not try for a girl?"
Indeed, many people still see the perfect family as having children from both genders, the ideal one-boy-one-girl pattern. Why is that?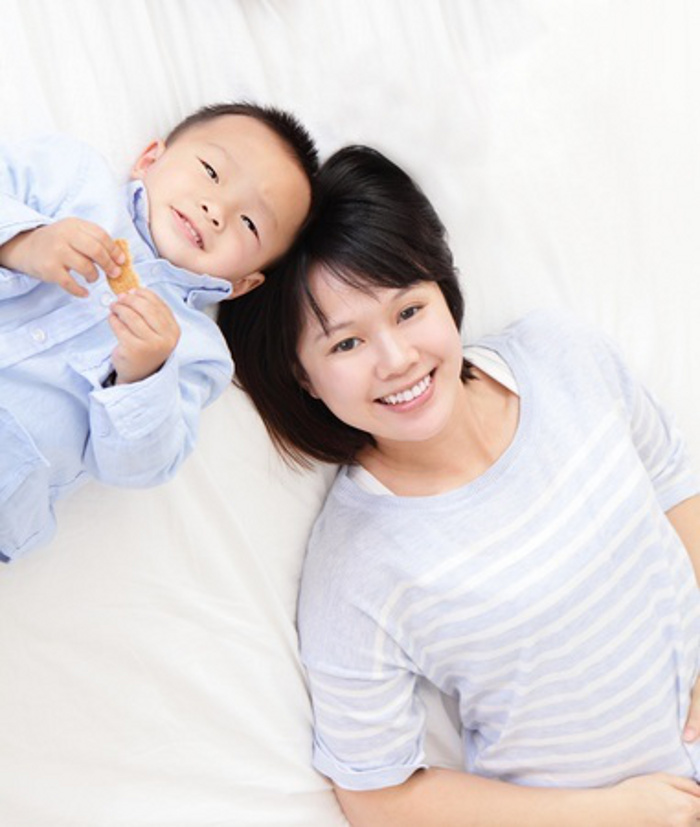 Perhaps it's to do with wanting a little princess to dress up. Or the fun of planning rainbow parties with pretty cupcakes and ponies. Then again, not all girls love pink or like wearing dresses, in the same way as some boys enjoy having high tea parties for their stuffed animals.
Generalizations are sometimes frowned upon these days, but still, you would probably agree that most boys like cars and trains and most girls love their dolls.
As a parent of two rambunctious, cheerful and very active boys, here are 10 things I love about being their mum.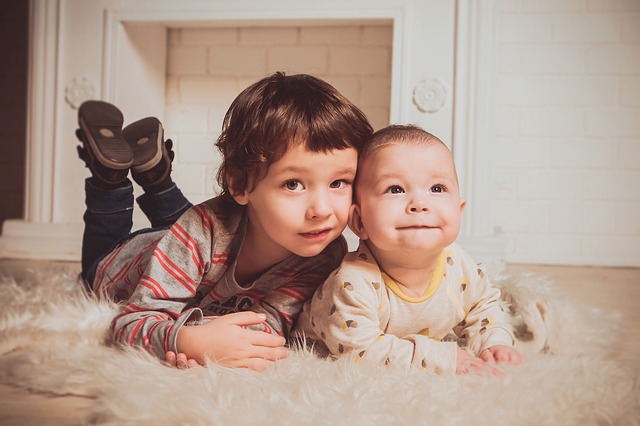 #1 What you see is what you get
Boys don't play mind games. What you see is what you get. It's not that boys don't have mood swings or strong emotions, but they tend not to hide it under the surface (unless they have been told or conditioned to do so) like girls do. While girls may sometimes cover up their emotions or even use them to manipulate others, boys tend to speak their mind – right there in-the-moment – without beating around the bush or making you guess how they are doing.
#2 Dressing up is easy
There are so many – sometimes too many – options when it comes to a little girl's wardrobe – dresses, jeans, skinny jeans, skirts, T-shirts, blouses, shorts, skorts… just to name a few. With boys, there are just four categories" shorts, pants, tee shirts and shirts. It's easy to organize a boy's wardrobe, and easy for the parent or child to choose the outfit of the day comparatively easier, anyway.
#3 They don't mind dirt
While we parents may be apprehensive of our children rolling around on the grass or climbing trees, the truth is that a little dirt is good for you! And boys definitely don't mind getting all down and dirty in the sand or leaves – in fact, the messier the play, the more fun it is! Take heart, you can just wash, wash, wash it away when playtime is over.
#4 Public restrooms
When you bring boys to the toilet, and later on when they go on their own, you don't have to worry about them getting germs from dirty toilet seat covers as much as for girls. I'm sure you can figure out why… And if you're traveling on the road and there's no rest-stop in sight, well, let's just say boys can do it anywhere…
#5 They play with real world toys
Boys' toys are so much more in line with the real world as girls' toys are. Don't believe me? How many of us have seen a fairy or rainbow-haired pony in real life? No hands up, I believe. Now, how many of us actually saw a dump truck, train or excavator this morning on the way to work? I can bet there are a lot more hands now. The fun thing about having such "real world" toys is that you can connect playtime with reality. For example, counting cars along the road, or borrowing books about dinosaurs from the library.
#6 It's good to parent someone who's not like you
As a mum, you've never known what it was like to be a boy. And so, having the precious opportunity to parent someone of a different gender than you can be eye-opening, inspiring and life-changing. As you seek to relate to your sons and understand the things that excite them, frustrate them, and give their lives meaning, your own perspective of life will grow and shift in unexpected ways too.




#7 They love their mamas in a special way
Boys show affection in different ways than girls. Girls like to give hugs, write letters, make little gifts to show their love. Boys like physical affection too, and it sometimes comes out in rough-housing with their friends, siblings and parents (especially dad). With their mothers, though, boys can surprise you by how affectionate they can be. My own boys have often surprised me with their bear hugs, planting kisses all over my cheeks, and showing great empathy by coming alongside to sit with me when I've had a rough day.
#8 They don't bear grudges
Like what I said in point #1, boys say it as it is. Which includes their hurt feelings or frustrations from a particular encounter. Sure, they may rage and kick and slam doors in the moment, but once the heat is over, it's over. They bounce right back! Boys tend not to bottle up their feelings the way girls do.
#9 They always think you're beautiful
Little boys, and even older sons, can pay the sweetest compliments ever. They notice your new dress or necklace, watch you put on your make-up, and sometimes come up with a "Wow, Mummy, that's so pretty!" kind of compliment.
#10 The chance of a lifetime
As a mother of all boys, we have the unique privilege to raise the next generation of men for our society. We are preparing our small sons to become big men – strong, supportive, and loving spouses; empathic leaders in the workplace; worthy fathers of the generation to come.
By Dorothea Chow
If you find this article useful, do click Like and Share at the bottom of the post, thank you.
Like what you see here? Get parenting tips and stories straight to your inbox! Join our mailing list here.