How beneficial is Speech and Drama for children? We asked an expert from Julia Gabriel Centre to share the benefits.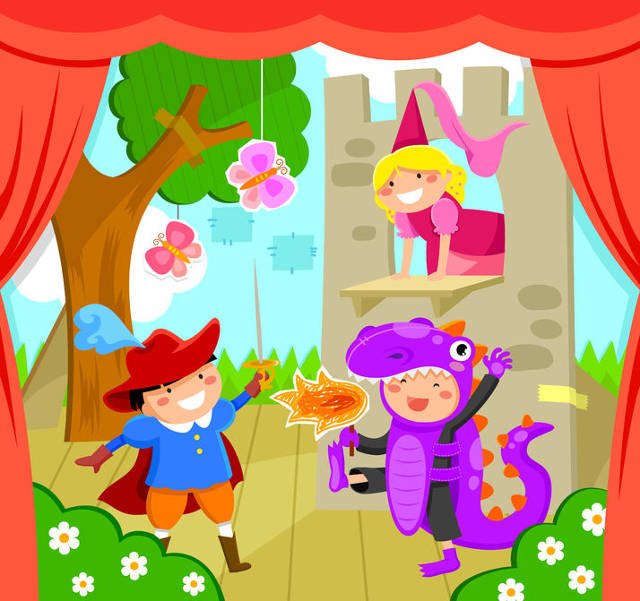 Speech and Drama is a powerful way for children to learn the necessary building blocks for a life of effective communication. It empowers children and enables them to develop self-confidence, a creative imagination, empathy, and maturity in interpersonal skills.
⇒ Related Read: Important Skills Your Child Will Pick Up in Speech and Drama
#1 Increased Self-Confidence
Fear of public speaking and anxiety at being the center of attention is not uncommon among adults. Many of these adults would not have had the opportunity to have these very natural fears challenged while they were children. Speech and Drama lessons help children to express themselves in a safe environment where they do not feel judged.
This boosts their confidence and encourages them to think out of the box, take risks, experiment with new strategies and engage actively with their peers. Children benefit greatly from being given an opportunity to work in groups. In an atmosphere that is conducive to exploration and collaboration, children thrive and overcome their fear (if any) of being in the public eye.
#2 More Imagination
Albert Einstein has suggested that imagination is even more important than knowledge. Imagination makes it possible for children to picture a whole world inside their minds. It fosters their ability to look at a situation from myriad points of view, while it enables them to travel both into the past and the future.
As children engage in drama activities and allow their imagination to lead them in their creative problem-solving, they will be inspired to imagine the impossible. We know that the creative power of imagination has a pivotal role in the achievement of success in any field.
#3 Ablility To Empathise
Empathy has been referred to as the most important 21st century skill that our children need as they face an increasingly globalised world. Empathy is the ability to identify with others and to think and feel in the shoes of the people around us. As children learn to integrate other people's perspectives with their own, they will be able to form deeper connections with people, hone their leadership skills and collaborate with a greater sense of self-awareness. This can lead to the realisation of a shared vision that brings meaning and purpose to the lives of many people.
In a Speech and Drama class, children are invited to have a deeper understanding of the characters and situations they encounter through their exploration of a rich variety of literature. Carefully facilitated role-play and dramatization activities will continue to hone the children's ability to develop empathy and tolerance. Each and every child has the capacity for empathy. Drama activities enable children to practice empathy and have the courage to display it in real and imagined scenarios.
#4 Better Interpersonal Skills
The famous English author, John Donne expressed the profound truth that "no man is an island".  No one is self-sufficient and each and every one of us relies on another. One of the greatest assets we can develop in our children in the ability to have good interpersonal skills, so that they will be able to effectively communicate with people from all walks of life.
Interpersonal skills include verbal and non-verbal communication, active listening, positive teamwork and conflict resolution skills. Drama develops the creative ideas and abilities of children through the collaborative process of discussion, brainstorming, making choices, negotiating and rehearsing. Drama games and improvisation activities allow children to express a range of emotions in a controlled environment.
This becomes a valuable part of their journey towards nurturing effective interpersonal skills. Social interaction and risk-taking within the realm of a drama experience can also have a lasting impact on children and free their minds of prejudice and intolerance.
When children are empowered to be lifelong learners and effective communicators, they in turn will have a positive impact on their community. It will open doors, hearts and minds and empower children to be the best that they can be as they journey through life.
This article was contributed by Mala Sundram, Head of Speech & Drama and Readers & Writers Department, Julia Gabriel Education Centre
Plan ahead so you can feel confident your child will stay engaged when school is out. Enrolment is now open for their June programmes, find out more via Julia Gabriel Centre June Holiday Programmes!
This was first published in The New Age Parents online magazine.
* * * * *
If you find this article useful, do click Like and Share at the bottom of the post, thank you.
Like what you see here? Get parenting tips and stories straight to your inbox! Join our mailing list here.