Due to their work commitments, many parents are putting their children in childcare centres for more than 8 hours a day.
Communication is therefore very important for teachers to understand more about the child at home and also for parents to know about the child's day in school. Here are some tips to communicate effectively with your child's teachers!
#1 Develop a positive attitude
Some parents have bad experiences with teachers when they were in school while other parents may have bad experiences with their children's teachers in the past.
Because of these past experiences, they may communicate with the school in a defensive attitude. This hinders communication between teachers and parents and may lead to a hostile relationship between the adults.
It is important to believe that the school and teachers care about your child and start your partnership on a positive note. Avoid making criticizing remarks by using respectful words such as "Can you help to…" to help teachers feel appreciated.
#2 Initiate the first step
Communication should be the responsibility of both teachers and parents and as parents; you should not feel hesitant about making the first contact with your child's teacher. Some teachers may have bad experiences communicating with parents, causing them to be more apprehensive when approaching parents.
By taking the first step, you will help to ease the tension and may be surprise by how far your relationship with the teacher may lead to. Most of the childcare centres provide communication books for parents and teachers to exchange ideas. Do make use of them but also approach the teachers if you prefer other means of communication.
#3 Communicate often
There are many different ways to communicate but usually teachers only make use of the communication book and occasional phone calls to pass messages to parents.
You may want to explore different ways of communicating, such as face-to-face exchange, short notes, phone calls, emails and even SMS, to ensure regular frequency of communication.
Work together with the teacher to decide on the easiest and useful method. Weekly feedback would be sufficient to allow adults (both yourself and the teachers) to provide support for your child's learning and development.
#4 Establishing partnership
Be a partner in support your child's development by asking the teachers what can be done to help your child at home. When your child receives consistent instructions and feedback from adults, unnecessary confusion will be prevented.
Follow up with the teacher regarding the particular issue that you are working on. You can also offer to volunteer if there is something you can help in the school; your child would love to see you being part of the school.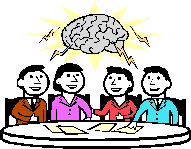 Don't Forget:
Do send a note of appreciation to the teacher when something goes well in the class or with your child
If you find this article useful, do click Like and Share at the bottom of the post, thank you.
Want more comprehensive info? Check out our e-guides here.