Have you noticed that your girl or boy is a little bit different from his friends in school? Perhaps you've noticed that he is a little bit clumsier than his friends and tends to fall over quite a lot. Or no matter how hard you try to work on his ABCs, he just doesn't seem to get it.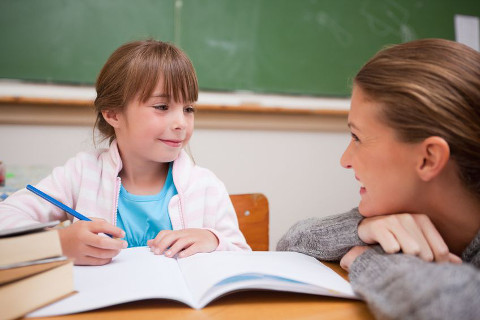 Skills of a developing preschooler
What are the age-appropriate developmental skills a preschooler need in order to learn, participate and interact well with others in school?
Language – able to communicate effectively with peers and teachers
Attention – able to participate and listen well during lessons
Motor skills – able to play with friends, participate in music and movement classes, and write legibly
Behaviour – able to engage and learn effectively in school
Social skills – able to play, interact and build relationships with friends
Areas of concerns raised by both parents and teachers:
Paying attention to lessons and having high distractibility
Recalling and applying what was taught in class
Writing and copying during table work
Engaging effectively in play activities with others
Communication; understanding language and expressing themselves adequately
Some speech difficulties rendering he or she difficult to understand
Behavioural difficulties
What if children do not display the above skills? Is there any help or support provided for children who do not display the age-appropriate skills?
Introducing the Development Support Programme (DSP)
A team from the DPS will help preschool children with mild developmental needs and those who have difficulties participating well in school. The programme aims to equip these children with developmentally appropriate skills, and close the skills gap between them and their peers.
How does it work?
It starts with preschool teachers. Preschool teachers will highlight children with mild developmental needs, and the Learning Support Educators (LSEds) will screen them to determine their needs. Support and intervention are then provide to the child depending on their area of needs; it could be speech and language, social skills, motor skills, behaviour, literacy or a mixture of these.
Specially trained early childhood professionals (LSEds) and therapists will provide direct support for the child, working closely with parents and the preschool teachers, to ensure skill development and consistency across all environments. Best of all, the intervention is done in the preschool itself!
The programme adopts an integrated community-family based approach. Children, parents and teachers are involved in the whole process. Intervention ranges from an individual to a small group basis, once a week for 45 minutes, over 6 to 15 weeks, depending on each child's needs.
What therapists do to help as part of DSP
Children with mild developmental needs may require certain techniques and methods to gain the skills required to participate and learn better in school. We help parents and teachers recognise developmental needs in a timely manner. This is where they will receive the extra help from our DSP professionals through interventions and in-class support sessions.
On the other hand, it is common for preschool children to project some of the areas mentioned since the building of skills are still in progress at a young age. In fact, the brain is known to only fully develop at the age of 25, questioning our level of expectations placed on preschool children in the areas mentioned.
Ideas to help your child build skills for development:
Build their understanding of themselves
Acknowledge their capabilities and working together to problem-solve tasks
Re-evaluate and organise routines
Expose them to different kinds of play and learning activities with others
Word of advice from therapists
We encourage parents to effectively communicate with teachers on your child's participation level, engage in discussions with teachers on what their perspectives are and whether your child is engaging well in both areas of learning and play in school. Since teachers spend a large amount of time with your child in school, it is crucial for parents to collaborate with teachers to gain a better understanding of how your child is developing.
Compare your child's skills in school and what is seen at home, discuss together as to what strategies have been used, which ones work, and whether the both of you may need additional help in facilitating your child's gaining of skills required before deciding on accessing help. Lastly, sometimes all your child need is more one to one attention and guidance from you, to let them know that they are able to and can do well.
By Rebecca Ng, Speech Therapist & Nur Nadiah Zailani, Occupational Therapists at THK Therapy Services (The Children's Therapy Centre)
This article was first published in The New Age Parents e-magazine.
* * * * *
If you find this article useful, do click Like and Share at the bottom of the post, thank you.
Like what you see here? Get parenting tips and stories straight to your inbox! Join our mailing list here.