Since the arrival of your baby, the sexual balance seems to be reversed in the bedroom. You are the one who wants more sex, and he does not seem interested. Instead, he appears to be giving all kinds of excuses – from tiredness, stress, not being in the mood, to a full work day ahead.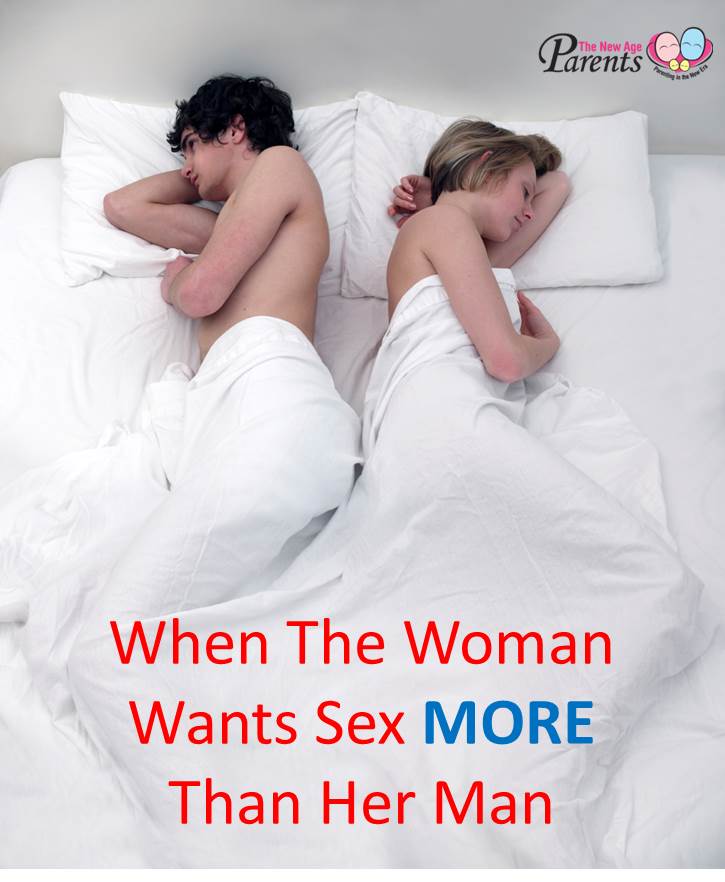 What do you do?
1) Rule out Hormonal Imbalance
Suggest that he get his testosterone level checked medically. Testosterone is believed to be the biggest attributor to the biological desire for sex and its level is 20-40% higher in men than women. One of the symptoms of a low testosterone is lack of sexual drive.
2) Excuse or Reason?
Was he giving you excuses, or genuine reasons for not wanting sex? Is there any element of truth in it? Give him the benefit of the doubt and explore how you can better support him emotionally. Brainstorm and come up with strategies together. The differences you have in coping with stress, anxiety, challenges, and the arrival of your baby should all be considered.
3) Get Real
Ask yourself the questions below to clarify your own needs:
When did this difference in sex drive become apparent?
What do you think are the possible reasons?
How much sex would you need to have vs. the amount you like to have?
When you do have sex, are your needs being met?
What would make sex better for you? What about for him?
4) Communicate Your Concerns
Sure, sex is a sensitive topic, but change has to begin with you. He is not a mind reader and might be oblivious to all the hints you have been giving him. Bring to the table three implementable ideas you have towards making sex better – whether it has to do with frequency, duration, or quality, and see what he says. Communicate with him in a non-condescending manner. Take this as a personal challenge to become more assertive, and, consequently, a better adult.
5) Take the Initiative
You can take the initiative and effort to make it more exciting, when both of you are intimate. It could be buying something that makes you feel sexy; trying a new sexual position or a different sexual technique during the lovemaking session; or reading romance novels to inspire you to be more aroused and consequently 'wilder' in bed. Keep it fresh for both of you!
6) Get Professional Help
Still find it challenging to raise the issue of lack of sex with your husband? If you need support in articulating your sexual desires and better communicate your desires and needs, you may wish to consider engaging a clinical sexologist or sex therapist. Should your spouse be willing to go in for sessions with you, sexual counselling or coaching can make a strong marriage even more solid.
Your sexual desire is an exquisitely unique expression of who you are. There is no need to be embarrassed about your increased desire for sex. Simply be aware of this difference and together, you and your spouse can come up with ways to fulfil both your sexual needs.
By Dr Martha Lee, Eros Coaching.
Dr Martha Lee is Founder and Clinical Sexologist of Eros Coaching. A certified sexologist with a Doctorate in Human Sexuality, she provides sexuality and intimacy coaching for individuals and couples, conducts sexual education workshops and speaks at public events.
* * * * *
Like what you see here? Get parenting tips and stories straight to your inbox! Join our mailing list here.
Want to be heard 👂 and seen 👀 by over 100,000 parents in Singapore? We can help! Leave your contact here and we'll be in touch.