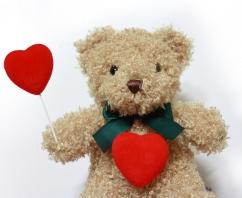 We have consolidated Top 10 romantic english movies in recent years, (like from late 80s till now, yes this is our definition of recent) because we got to give the new ones a chance to prove their worth, right? We all know how good those oldies like Gone With The Wind, Breakfast at Tiffany's are, so lets watch something new this year round!
When Harry met Sally (1989)
Sometimes, you got to wait a couple of decades before realizing that this person whom you knew all along is The One. Sometimes, one got to make a few wrong turns, met a few wrong people in life, made a few wrong decisions, to grow from the lessons Life throw it to them before they are finally ready to be with their Special Someone.
My Best Friend's Wedding (1997)
It's about how you realised you're in love with your best friend all these years and you didn't realised it but too proud to admit it/in denial that you're in love with him or her but when he/she suddenly called you and tell you that they're getting married, it all became crystal clear. You've always been in love, you goon, with your best friend! Now go get your love back and hopefully you succeed.
Kate & Leopold (2001)
One movie not to be missed! Not exactly a hit in Singapore but this is one of my personal favourite. Hugh Jackman, a duke who travels through time from New York 1876 to the present and falls in love with Meg Ryan, an ambitious career woman. Ladies, be charmed by Hugh Jackman's gentlemanly ways and Gentlemen, beware that after this movie your girlfriend/wife might be asking you why aren't you treating her the same way like he did to Meg Ryan.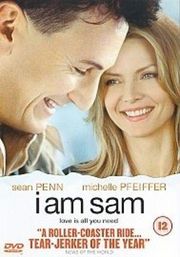 I Am Sam (2001)
A truly remarkable story of a father's love for his daughter. Watch how Sam, a mentally challenged man, goes against all odds in life to fight for the custody of his 7 year old daughter. Sometimes the greatest love of all is the unconditional love a parent will have for their children.
Serendipity (2001)
"If it's meant to be, it will be." A story of fate and love. Sometimes if you're meant to be, love will always find a way to come looking for you again.
P.S I Love You (2007)
Love never dies. It doesn't end. When the love of your life pass away and your pillar of strength and support is gone… when you think that you will never hear from him again… when you feel that all you that's left is yourself… help arrived. In the form of letters and tasks set by your loved one, helping you to pick yourself up, to grow and to become a better person even without him by your side. Indeed, true love never dies.
The Notebook (2004)
I was crying like a baby at the end of the show. Crying because it is one of the best romance movies I've seen in recent years, crying at the sheer beauty of the story, crying at the courage shown between the both of them to make this relationship work despite the odds. This is the kind of movie whereby you watched it and you are going to remember it for a long long time.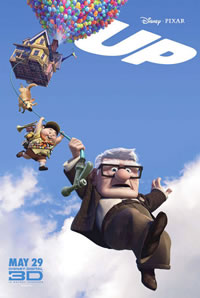 Up (2009)
Don't be deceived by the Pixar poster- a grumpy old man, a cherubic boy, a crazy looking bird and a house tied up with balloons. You'll think, what's so romantic about that? Let me just say… very. This whole adventure begins because of the love of his life and his promise made to her. Along the way, snippets from the past will unfold and you can't help but to be touched by the beauty of their love for each other. Sometimes, the greatest adventure in your life may be by your side all along.
(500) days of Summer (2009)
"This isn't a love story. This is a story about love." A sentence from the trailer which I remembered most about the movie. Indeed, this isn't your a-typical romance movie. It showcases the relationship of the leads realistically, which is refreshing. See how Tom, who believes firmly in soul-mates, tried his best to woo Summer, who does not believe true love exists in this world.
Love & Other Drugs (2010)
"Sometimes the things you want the most don't happen and what you least expect happens. I don't know – you meet thousands of people and none of them really touch you. And then you meet one person and your life is changed forever." A quote from the movie. Just how beautiful is this?
So go to to the nearest DVD store or rent a few DVDs. Curl up, snuggle up, and enjoy these TNAP most romantic english movies compilation!
By Leow Kaiwen
If you find this article useful, do click Like and Share at the bottom of the post, thank you.
Want more comprehensive info? Check out our e-guides here.