Valentine's Day is approaching!
However, celebrating Valentine's Day among married couples can be quite challenging. One of the biggest problems for this special day will be your kids. Where can they go or do so that you can spend time alone with your spouse?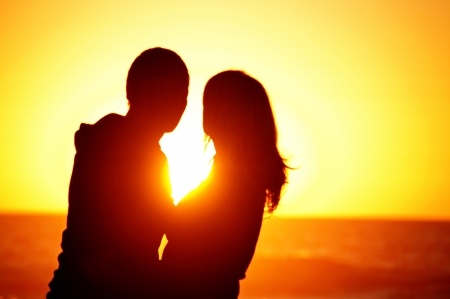 Try leaving your kids at the care of someone familiar, like your extended family so that you don't have to worry about them all evening. Making Valentine's Day special is important for each of you to really enjoy the day, to rekindle the special feeling or just show a significant other how much they mean to you. Do something different, set aside a block of time and make it mean something to each of you!
Make it a special day to remember even though you are married.
Here are our Top 10 Recommendations to you can do this Valentine's Day
1. 'I Love You'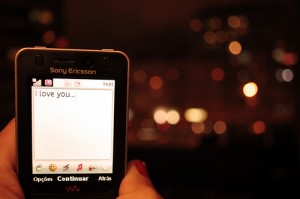 It is amazing that saying these magic words can help you keep the flame of romance burning in your life. However, at some point of in our life, we have forgotten to say it to our special one. Take this special day and start expressing your love for your spouse once again. One of the easiest, fastest and sweet ways to send Valentine's Day greetings to your partner is to send a message. While on one hand, sending Valentine's day text messages through mobile will inevitably send a smile across your partner's face, on the other, it costs almost nothing. As such, it gives both you and your partner a reason to feel happy.
2. Make a Scrapbook
Lovely memories are one that will touch the deep of the heart. Consider creating a recollection scrapbook using photographs that depicts the lovely time that you've spend together. Remember to include lovely messages and captions to bring a smile on your partner's face.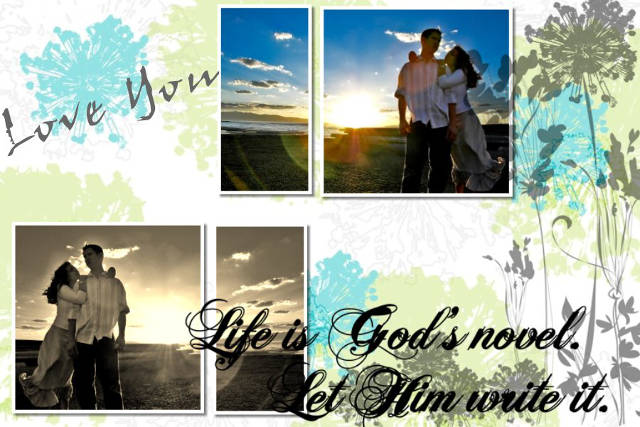 If you are IT-savvy, you can want to consider creating a personalize multimedia photo scrapbook that depicts a story with the love of your life. At Scrapblog, there are different backgrounds, icons, and stickers for you to choose to beautify each page. When you are done, you can save these creative pages down (export as JPEG and Download it to your computer) and send them for printing at a photo-printing shop. Bind these photos up, wrap them and you are ready to give them to your partner.
3. Create a Video Montage
Another splendid D.I.Y. idea is to make a short video expressing your love for your partner. You can easily make a video and upload it online on sites like YouTube for free and then send a link via email to him/her to check out your valentine's video! Alternatively, you can save this video, burn it into a disk and have a private viewing of it with your partner, who'll surely love the idea.
You can use windows movie maker in your video-making.
4. Prepare a Dessert
What else can be sweeter than specially preparing your spouse's favourite dessert or pastry on Valentine's Day? Even if it doesn't turn out to be perfect or your cooking skills don't prove amazing, your spouse will be pleasantly surprised and touched by your lovely thought.
Here's one pretty cake you can try to make from The Pleasure Monger.
5. Hand Bouquet
Flowers are a classic and perfect gift. Pamper your partner with a bouquet of her favourite flower. Check out Angel Florist who provide delivery service. To up the creativity factor, consider something that is handmade or one-of-a-kind. How about a special candy or chocolate bouquet to melt your partner's heart? Check out Candyworkz! Be sure to order early.
6. Special Dinner
Why not show your love and dedication by whipping up a special meal for your special one, in the comfort of your own home? In fact, it will be really fun to prepare a lovely dinner together. Check out Southern Food for tons of great ideas – there are a great list of recipes to help you plan a romantic dinner.
If you do not like the hassle of whipping up a meal, you may want to consider reserving a table for two and have a special candle-light dinner at a secluded corner of a nice restaurant with good food, ambience, music and service.
Check out our list of the Top 10 Most Romantic Restaurants in Singapore for some great ideas!
Reservation in advance is a must!
7. Go out to the sea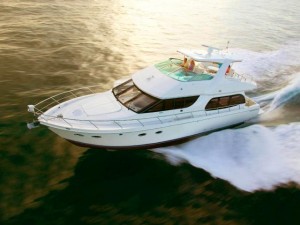 Very few people have the opportunity to go on a ride in a yacht. Why not rent a yacht for a day, bring your spouse out to the sea and enjoy the breeze and scenery? Catch the sunset and have a great  and romantic dinner overlooking the sea. Sounds like a dream? Definitely not! You can find such facilities at Raffles Marina or SAF Yacht Club.
8. Take a stroll along the beach
Hold your partner's hand and take a stroll along the beach bare-footed. Enjoy the sight of the sun setting and the sound of the waves crashing into the shore. It melts the heart to be in the comfort of each other.
9. Go for a short getaway
Haven't had the opportunity to go for a holiday? Why not take this opportunity and go for a honeymoon again during this period? Leave your kids at the care of your extended family and travel out to neighbouring country, resort or even further if you can, and spend quality time together with your spouse.
10. Love Letter
Believe it or not, the world may have progressed and changed but nothing is more beautiful than true feelings. It costs practically nothing to put your feelings down for the love of your life on paper. You can write out your appreciation for your spouse and a dozen other reasons why you love him/her. Don't worry if you are not too good with your words, your spouse will definitely appreciate your gesture.
Your effort will culminate into a moment that both of you'll treasure forever. One of the creative ways is to write your love message at the back of a jigsaw puzzle. Break up the puzzle, pack it in a box and gift it to your spouse. Let him/her fit the pieces together and read what you have written.
Be sure to call and check out the places that you will be heading in advance to avoid disappointment!
Last tip for the day – Never stop dating each other! Dedicate time each week/month for doing fun things with your spouse.
Love is in the Air. Have a great date!
* * * * *
Like what you see here? Get parenting tips and stories straight to your inbox! Join our mailing list here.
Want to be heard 👂 and seen 👀 by over 100,000 parents in Singapore? We can help! Leave your contact here and we'll be in touch.