Managing a home and raising children can be the most wonderful thing in the world, but also the most debilitating. If you feel like your relationship with your spouse has taken a backseat since the arrival of your mini-mes, it's time to make those baby-sitting arrangements and book yourselves a getaway for two! Here are five locations for you to consider.
Montigo Resorts Nongsa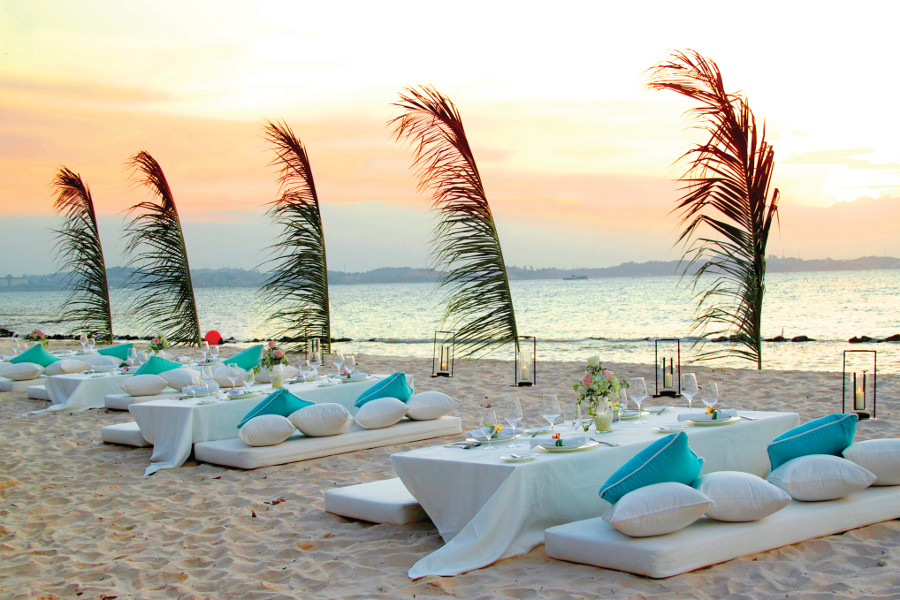 Montigo Resorts is located in Nongsa at the north-eastern point of Batam Island. Every villa comes with its own private pool, and a breathtaking view of the South China Sea. Those who have visited Montigo wax lyrical about its spectacular sunset views from the villa pool or rooftop terrace, and the peace and tranquility that each villa affords.
Location: Batam, Indonesia
How to get there:
The resort is just 30 minutes away from Singapore by ferry. For a more luxurious experience, you can opt for a scheduled yacht transfer by Aqua Voyage.
Cost:
Weekdays – From SGD 295 / night
Weekends – From SGD 335 / night
Website: www.montigoresorts.com
Photos: Montigo Resorts Nongsa

Velassaru Maldives
Literally in the middle of nowhere, come spend a few days on your private island in the Indian Ocean. Live right on the water's edge at Velassaru Maldives, and enjoy the waves almost literally at your front door. When it comes to sea views, there is nothing quite like the calm and mesmerizing layers of turquoise and sapphire blues here, that stretch as far as the eye can see. Relax in the sun all day, or enjoy all sorts of adventures in an underwater tropical marine world.
Location: Maldives
How to get there:
Take a 25-minute speedboat ride to the island from Malé Airport in the Maldives.
Cost:
Weekdays – SGD 952 / night
Weekends – SGD 1653 / night
Website: www.velassaru.com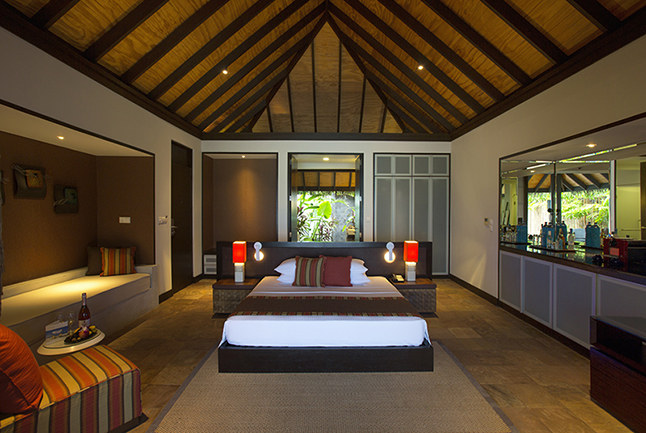 Photos: Velassaru

Point Yamu by Como
This recently opened luxury resort is located at the tip of Cape Yamu, overlooking the Andaman Sea and the majestic limestones of Phang Nga Bay. Guests at Como rave about its unique and beautiful interior décor, which features a refreshing palette of mainly turquoise and white with little splashes of colour, and service that's warm, friendly and heartfelt. If the little touches matter a lot to you, this is the place to be.
Location: Phuket, Thailand
How to get there: It's a 25 minutes drive from Phuket International Airport.
Cost: From SGD 527 / night (Weekdays and weekends)
Website: www.comohotels.com/pointyamu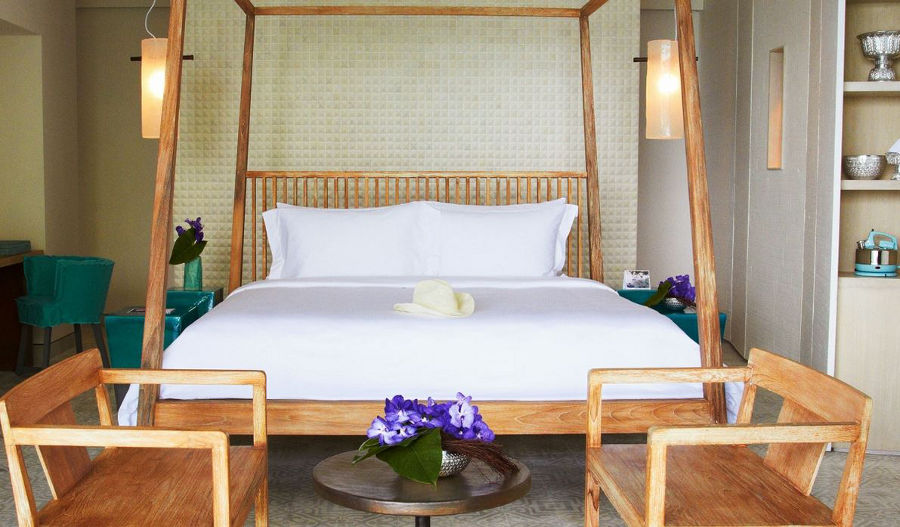 Photos: Como Hotels

Alila Uluwatu
For a panorama that will overwhelm your senses, Alila Villas Uluwatu is the place for you. Poised on a clifftop plateau overhanging the ocean far below, with breathtaking coastal views on all sides, you might feel as though you've stepped onto the edge of the world. Truly a "high" experience like no other!
Location: Bali, Indonesia
How to get there: The resort is about 30 minutes away from Ngurah Rai International Airport and 15 minutes from Jimbaran Bay, near the renowned Uluwatu Temple.
Cost: From SGD 1005 / night (Weekdays and weekends)
Website: www.alilahotels.com/uluwatu
Photos: Alila Uluwatu

Telunas Resorts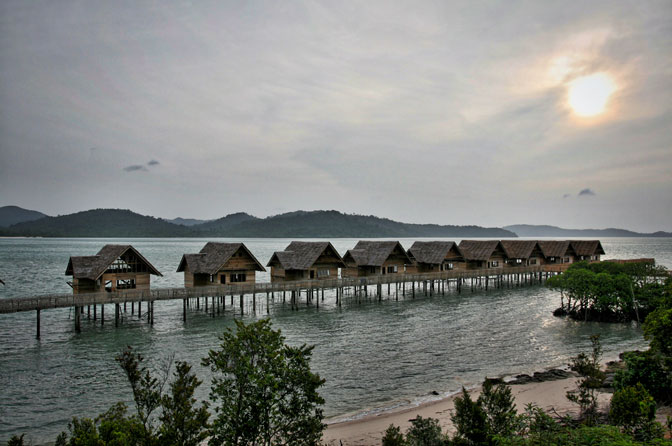 This is timeless simplicity at its best, and the ideal place to escape from the rat race busyness of every day life. Over here, the entire place is connected by wooden walkways set on stilts over the sea, giving it a rustic, 'kelong' vibe. With no internet connection on the island, it offers you the rare chance to fully enjoy the company of your spouse and the beauty of the surrounding nature with no distractions.
Location: Sugi Island, Indonesia
How to get there: First, ride a ferry from Harbourfront Ferry Terminal to Sekupang Terminal (about 30-40 minutes). Then, take a traditional boat ride from Sekupang Terminal to Sugi Island.
Cost: Weekdays – From SGD 117 / night | Weekends – From SGD 147 / night
Website: www.telunasresorts.com
Photos: Telunas Resorts
By Dorothea Chow
This article was first published in The New Age Parents e-magazine
If you find this article useful, do click Like and Share at the bottom of the post, thank you.
Want more comprehensive info? Check out our e-guides here.