Parenting can be exhausting work – whether you have a family of exuberant tots or growing pre-teens. Add to that the fast pace that is Singapore daily life, and you've got more things to keep you busy than you've got hours in the day.
No time to do the groceries? No time to cook? Help is just a few swipes and taps away, thanks to the development of these practical phone apps for busy parents.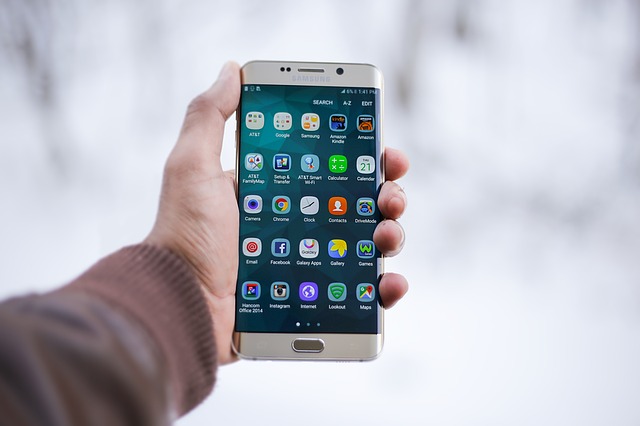 If you have no time to cook
Choose from a wide selection of F & B to dine in on a rainy day at home, lazy afternoon at the office, or simply to try something new in the area! Deliveroo Singapore covers almost the entire island, meaning that you can use this app from virtually anywhere in Singapore. The Deliveroo service is purported to provide the fastest service among the three main delivery apps in Singapore (the other two being Food Panda and UberEats), so you know your food will get to you within the time stated.
Delivery is a flat $3 fee, available from noon to 11pm daily. There is a $5 surcharge if your order is below $25.
Price range: $
The longest running of the "Big Three", Food Panda tends to offer listings that are more accessible and affordable to the masses, i.e. with a lower price range. While its range of restaurants is the widest among the three networks, users of its services have experienced delays in delivery on occasion, and the user interface can be laggy.
Delivery fees and minimum order requirements vary across the different merchants. The service is available from 9:30am to 10:30pm daily.
Price range: $
Here's one for all the home-cooks! At Heartland Chefs, they want to give a platform for the many great cooks, who are stay home mums, caregivers, working parents and retirees, to share their passion for cooking and rekindle the 'Kampong Spirit', where neighbours cooked for each other's enjoyment in the past!
This online marketplace links up interested home chefs with others in the community who are looking for delicious home-cooked fare, giving them the autonomy to set their menu, price, and pick up location (from their home or void deck) and time.
Instead of delivery, this works by self-collection, so you will need to do a little walking – but possibly just downstairs or to a nearby block.
Price range: $
Like its name suggest, here's another delivery apps that make ordering your meal as easy as A B C. The range of restaurants here is impressively large, however the waiting time seems longer as compared to its counterparts. This is because What to eat delivers island wide, bringing food to you from places that are not nearby, which is unlike how most of the other delivery services operate. And the good news is that they will keep their word and bring your food to you within the stated time.
Delivery fees and minimum order requirements vary across the different merchants. The service is available from 11am to 11pm daily.
Price range: $$
Planning a party, bridal shower or even a wedding reception? Feast Bump offers a one-stop portal for advance booking of catering and bakery services for weddings, birthday parties, corporate events, barbecues and the usual meal deliveries. It links up to several hotels and cake connoisseurs, making it a hot favourite during the festive season. Events planning just got a whole lot easier!
Delivery fees and minimum order requirements vary across the different merchants. Late night deliveries are limited.
Price range: $$$
*The feastbump app is no longer available. You can still order your food online through their website.
Unlike the others above, this isn't an app at the moment – orders are placed via phone only. What makes this unique is its line-up of authentic hawker fare at typical hawker centre prices. Options like egg prata and hainanese chicken rice, which you probably won't find via the other apps listed above. That said, if restaurant fare is your preference, why not try their sister group Gourmet to go? Order in bento boxes for office meetings or dim sum for lunch!
There is a minimum order of $20 for delivery, as well as a surcharge of $5 if the total bill is less than $40, and an additional 10% of the price of the food. The service is available from 11:30am to 9:30pm daily.
Price range: $

If you need help in your grocery shopping
Technology makes shopping online that much easier nowadays, and in Singapore, the online grocery revolution began with Redmart in 2011. Simply choose your items from their website and have it delivered to your doorstep – easy peasy! Redmart directly sources for their products from manufacturers worldwide. This allows them to purchase in bulk and price their products very competitively. In fact, many items may be cheaper than what you would pay in your typical brick-and-mortar supermarket.
Shipping is free if you don't mind waiting a couple of days to get your goods and chalk up a minimum of $30 in your basket, with delivery slots from 10am to 10pm daily. Same day delivery will cost an additional fee of $7.
Price range: $
Unlike Redmart, Honestbee's business model relies primarily on collaborating with the traditional supermarkets in Singapore, including Cold Storage, NTUC Fairprice, GNC and Watsons. Products are priced according to their offline counterparts. As such, there is not much cost saving to be found, but customers do get a very wide range of products to pick from.
Furthermore, Honestbee is the fastest on the block when it comes to delivering your order, they can do it within an hour! Instead of a fleet of delivery staff, Honestbee relies on a personal shopper service model. This means that the team will dispatch a personal shopper to handpick your items from the various supermarkets and deliver them to you.
Delivery is free for orders above $30, with a fee of $10 for smaller orders, available 11am – 10pm daily.
Price range: $$
NTUC FairPrice is a familiar name to all of us and has a wide range of products to cover your everyday needs. Prices are generally somewhere between what you would find at Giant and Cold Storage, and the weekly deals and bundles are definitely something to look out for. The app now comes with a QR code scanner that enables mobile shopping, as well as useful features such as using photos to provide product feedback or report lost trolleys.
Delivery is $7.49 for orders of $60 and above, and $10.70 for orders of less than $60 (no minimum order required), with delivery slots available from 10am – 10pm on Mondays to Saturdays (Sundays and Public Holidays not included).
Price range: $$
For more imported food products and specialty items, Cold Storage is the place to shop. The supermarket imports a significant amount of products from Australia, USA and Europe, and is noted to have better quality meats and fresh produce. However, the prices do tend to be slightly higher than the other local supermarkets.
Delivery is $7 for orders of $60 and above, and $12 for orders of less than $60 (no minimum order required), with delivery slots available from 9am – 9:30pm on Mondays to Saturdays (Sundays and Public Holidays not included).
Price range: $$
Giant Hypermart is well known for having the best deals on most household items and food, however it is equally well known for being crowded at all hours. For those who want to score those great deals but avoid the claustrophobia, check out Giant Online!
Delivery is $12 for orders below $60 and $7 for orders above $60, and same-day delivery is possible before 9pm if you place your order before 11am that morning.
Price range: $
As its name suggests, PurelyFresh is all about bringing you fresh produce. The team behind Purely Fresh also runs 5 dry and wet markets in Singapore. Besides offering you fresh meat, fruit and vegetables at affordable prices, this is probably the only place you can order your yong tau foo ingredients online! PurelyFresh also offers more than the typical meat and seafood options, there are pork bones, intestines and even fish head available on their website!
Delivery is $6 with a minimum order of $49, and available in 2-hour slots from 10am to midnight daily
Price range: $$
GoFresh is another fresh food provider that delivers premium fresh food straight to your doorstep. Now you can order your fresh meats and seafood from the comfort of your couch, with next day free delivery (for orders above $60). All items are carefully delivered in an ice-packed, insulated box to preserve their freshness.
Delivery is $15 for orders $60 and below, with a minimum order of $40, delivery is free for orders above $60. Delivery slots are available from 2pm to 9pm daily.
Price range: $$
A meat-lover's paradise, Huber's Butchery is the place to go to for premium cuts of gourmet meat, briskets and pork belly. Now you won't have to go to a fancy restaurant to get your steak fix, you can make your own at home! Prices are on the high end side, but quality is assured.
Delivery is free, with a minimum order of $75, and available from 10am to 5pm daily, except on Sundays and Public Holidays.
Price range: $$$





If you need help to get around
GrabTaxi partners with a pool of licensed drivers from Comfort/Citycab, Premier, Prime, SMRT and TransCab, some of the more established taxi companies around. Payment is more flexible, with both cash and cashless payment options presented.
Price range: GrabCar uses a dynamic pricing system, based on the demand and supply of taxis in the area at the point in time you make the booking. As such, it may be a cheaper option than most other taxi companies during rush hour, since the fare is not dependant on the time taken to arrive at your destination.
On-demand ride-sharing app called SWAT hopes to give Uber and Grab a run for their money, by charging commuters a flat fare of S$5 regardless of the distance of their rides. Rides need to be booked at least 30 minutes in advance or pre-booked the night before by 10pm, and pick up locations are pre-designated waiting areas (e.g bus stops, taxi stands and other landmarks), which means commuters will need to walk a short distance (no more than 300m) to be picked up. So you do need to sacrifice some comfort and convenience for the low price.
The SWAT service operates in the morning peak hours of between 7am and 10am during weekdays only, thus it caters best to those in a hurry to get to work or school. Although users are required to share a cab with others, SWAT promises that travelling time will be no more than 10 minutes longer than an average taxi ride. For now, pick-ups and drop-offs are limited to the North, Central and South of Singapore.
Price range: $5 flat fee
For Pets
Fairly new to the scene is PetMate, an on-demand transportation service that allows people to book rides for their dogs and cats!
The app matches ride requests with a pool of car drivers who will ferry your pet (accompanied or unaccompanied) to their furry destination.
Price range: Fares start at $27 for a single trip, while return trips are priced between $60 and $70, depending on the distance.
Carpool
With an increasing number of school bus pick-ups happening at unearthly hours these days, many parents are on the lookout for alternatives like Schoolber, a car-pooling platform that focuses on the school commute. Simply submit a ride request based on your pick-up and end-point locations, and Schoolber will match you with the best-fit carpool partner.
Your child will be able to catch that extra 10-15 minutes of sleep than if he had taken the regular school bus, since each car takes a maximum of four passengers. Besides the added convenience, Schoolber rates are on par with the normal school bus rates, and does not include payment for the holiday months (June, November, December), unlike the school bus operators.
Price range: Schoolber charges a matching fee of $30 for a one-way request and $60 for a two-way request. Once a match is made, actual transport fees will need to be discussed and agreed upon by all parties matched.
Ryde connects private-car drivers and passengers using Global Positioning System technology so they can carpool as a way of solving the congestion and pollution problems facing cities today. At the end of the ride, riders contribute cash directly to drivers to split the cost of the trip.
Price range: Depending on the distance, between $5 and $15 (the driver can choose to collect from the rider to defray the cost of the journey, such as petrol and tolls)
Grab brings you a cashless carpool system, which promises to be significantly cheaper than a regular taxi ride, with the likelihood that you would be sharing your ride with strangers. However since they work with private car drivers, there is no guarantee that you would be able to find a driver that fits your route/destination and timing on-demand. Cost is kept low because the aim is not for the drivers to earn extra income, but rather to defray their petrol costs.
Price range: Your journey fare is calculated based on your pickup and drop off locations and the fare will be displayed in the app once you input these locations. Using GrabHitch is reportedly about 50% cheaper than it would cost you to take a regular taxi.

If you need to deliver something urgently
If you're looking for same-day delivery or transportation of items, both large and small, check out GoGoVan. You can get an instant quote when you key in your location details and service is 24/7. There are even options for moving furniture and/or relocation of offices, so it's great for individuals and businesses alike, especially if you need to deliver something urgently.
Price range: Delivery rates are clearly shown online, and are based on dimensions and weight of the item to be couriered. Fees start from $7.
With a focus on e-commerce, Ninja Van provides businesses with innovative technology-based solutions, creating next-day delivery orders efficiently and smoothly. Customers can receive real-time tracking updates and are guaranteed that their goods will be delivered within the stipulated time.
Price range: Standard courier fee starts from $5, specific time slot requests are also available, subject to extra charges.
With a guaranteed same-day delivery or collection of your items, CarPal certainly gives GoGoVan a run for its money. Service isn't 24/7 though, the courier service operates from 6am to midnight daily.
The majority of CarPal drivers are those who are already part of other ride-sharing systems, such as GrabTaxi, and those with flexible schedules such as real estate agents, sales agents, retirees and students.
Price range: Delivery fees start from $8 and are determined by the distance covered, estimated time from pick-up to drop-off, and vehicle type/capacity.
Did we miss an app out? Share with us in the comment below!
By Dorothea Chow.
* * * * *
Like what you see here? Get parenting tips and stories straight to your inbox! Join our mailing list here.
Want to be heard 👂 and seen 👀 by over 100,000 parents in Singapore? We can help! Leave your contact here and we'll be in touch.