Are you gearing up to celebrate your child's upcoming birthday? Feeling uncertain about where to begin? Look no further! We had the pleasure of speaking with Jere 苏瑞峰, a renowned emcee known for his expertise in hosting children's events and birthdays.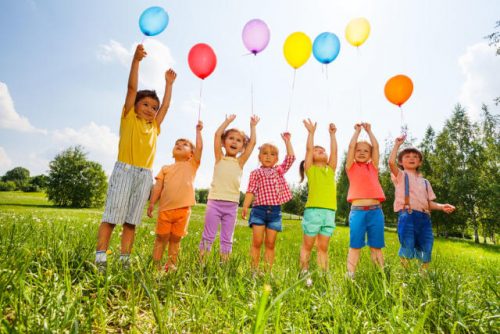 Jere shared his invaluable insights on planning a memorable and fun-filled kids' birthday party. From selecting the perfect venue to deciding on a theme, sending out invitations, and hiring entertainment, here are some exclusive tips to help you make your child's special day truly unforgettable.
Choosing the ideal venue
When it comes to selecting a venue, Jere emphasizes a few key factors for consideration:
Venue accessibility: Opt for a location that is convenient for your guests to travel to, as this increases the likelihood of attendance. While unique attractions can be appealing, ensure the venue is easily reachable.
Guest list: To avoid anyone feeling left out, consider inviting your child's entire class. However, if budget constraints exist, a smaller group can also be enjoyable. Teach your child not to discuss the party with those who haven't been invited.
Venue size: Account for the number of guests and the space required for games, seating, and dining.
Toilet facilities: It's best to choose a venue with separate male and female washrooms to ensure convenience for all attendees.
Delightful food options
If the chosen venue does not provide food, Jere suggests considering options such as a mini buffet or fast food, which are usually a hit with children. Another budget-friendly alternative is arranging a potluck where each guest contributes a dish.
Remember to check for any food allergies or specific dietary requirements among the invited guests and children. To add an extra element of fun, consider setting up a station where children can decorate cookies or create their own Kueh Pai Ti.
Excite with a captivating theme
Jere advises offering themes that are realistic and manageable. Rather than asking your child directly, "What theme do you like?", take into account factors such as sourcing ease, decoration time, and budget constraints.
Themes like superheroes, detectives, animals, or sports are fun and easy choices that allow both you and your guests to prepare for the party. Present your child with two or three ideas, granting you a degree of control while ensuring their excitement and freedom of choice!
Invitations matter too
Before sending out invitations, determine a date that avoids school holidays when many families may be away. Once the details are confirmed, promptly RSVP to your guests via WhatsApp message or e-invitation cards.
If you plan to distribute physical invitation cards at school, consult with the class teacher regarding the best approach, especially if the entire class isn't being invited. Make it clear on the invitation who is welcome at the party, whether it's a drop-off event or if parents are invited to stay.
Entertainment: Booking an Emcee
Now that all the logistics are in place, you wouldn't want to spend the entire day managing games for the children while also entertaining the rest of the guests, right?
This is where an experienced emcee, like Jere 苏瑞峰, an active cultural enthusiast who has an uncanny ability to capture audiences' attention, comes in! Jere is a multi-talented emcee who excels at hosting birthdays and parties with his infectious energy, captivating songs, exciting games, and even Zumba exercises!
What sets Jere apart is his knack for incorporating fun and entertaining Chinese enrichment activities, much to the delight of parents who wish to expose their children to the beauty of the Chinese language and culture.
Throughout his career, Jere has collaborated with numerous esteemed organizations, including River Hong Bao, Esplanade, SkillsFuture roadshows, and various schools. His exceptional skills have even earned him the privilege of being a guest star on MeWatch and Love972's 周公讲鬼.
By engaging an experienced emcee like Jere 苏瑞峰, you can elevate the party's atmosphere to new heights. Jere will take charge, providing a comprehensive overview of the party's schedule and ensuring a smooth flow from start to finish.
Moreover, he will organize engaging games and activities to keep the children entertained, allowing you to relax and relish in the celebration alongside your guests.
You can check out his client reviews here.
* * * * *
Like what you see here? Get parenting tips and stories straight to your inbox! Join our mailing list here.
Want to be heard 👂 and seen 👀 by over 100,000 parents in Singapore? We can help! Leave your contact here and we'll be in touch.