Whether you see it as a want or need, strollers can take the weight off your shoulders – literally. It's one of the first few shopping items to buy for first-time parents. How can you ensure that you pick the right stroller for yourself and your baby?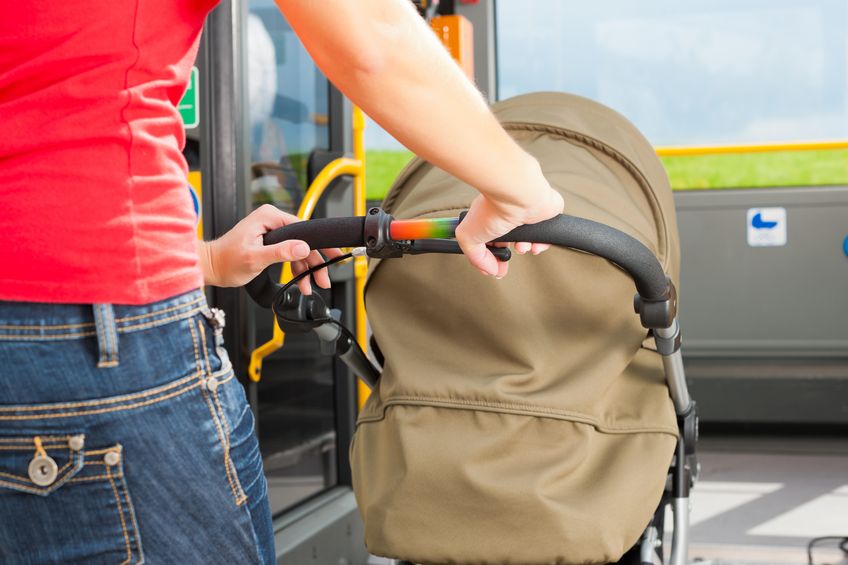 What is my lifestyle?
It's crucial to find a stroller suited to your lifestyle. Think about your daily routine. Are you and your spouse working? If you are a stay-at-home-mum, do you go out a lot with your baby alone? How often and where do you usually go to during the weekends?
Mr Tom Chang, Senior Manager of Sales and Marketing Department from Combi shared that the most important thing when it comes to buying a suitable stroller is to ensure that it matches your lifestyle and environment.
"Remember that the stroller is not just for your baby, but you – the user – as well. You may choose any stroller you like, but don't forget about the following scenarios,"
"Are you able to carry the stroller up a flight of stairs easily? Or if you take a taxi or public bus, are you able to hold the baby in one arm and fold the stroller? What if you happen to be by yourself? Will you be able to manage to handle the stroller alone with your baby?"
Can the stroller be open and closed easily?
Can the stroller be opened and closed with just one hand? Or do you need both hands? How compact it is after it has been folded? How heavy does it feel when you carry it after it has been compacted? These are important questions to note especially for parents travelling by public transport.
Mega-smooth ride
Featuring a longer and wider seat, this heavy-duty stroller is built to last. COMBI MEGA RIDE can support your baby from infancy till he turns four, or when his weight hits 18 kg.
The mega wheels are designed to cushion the shock from rougher terrains, with the front wheels engineered to tackle sharp turns. Even if you hit into a bump, the EggShock head pillow helps to ensure your baby's safety.
Need to close the stroller? With a press on a button, the stroller folds on its own, freeing one hand to carry your little one. You can even load up to 10kg of shopping weight in the basket beneath. Available at leading department stores, nursery retailers, and online shops Shopee and Lazada.
Is it safe for my baby?
How well can the stroller absorb shock and impact? How well do the brakes work? Does it have a 5-point harness system? These are things to look out for to assess the sturdiness of the stroller. Tom advised parents to physically visit a professional baby store and try using the stroller at the store to know how it works.
Is the seat well-padded?
How well-cushioned is the seat? Can the stroller be reclined so that they are not always in an upright or seated position? There will be times when your baby will be sleeping or sitting for a few hours in the stroller. It's important that the stroller is comfortable for them to be in.
Travel light
COMBI F2 PLUS weighs at only 4.2kg. The Ultra-lightweight design allows you to use with ease, even with just one hand. The flexible backrest allows you to adjust the seat so that it is fully reclined, making it suitable for babies.
The large canopy with integrated sunshade covers the harsh sun rays from getting into your baby's face, and the mesh seat keeps them cool and comfortable, perfect for tropical climates.
Suitable for babies and toddlers from 1 month old to 36 months old, Combi F2 Plus is available at leading department stores, nursery retailers, and online shops Lazada and Shopee.
For more info, visit www.combi.com.sg.
This was first published in our Parenting with Love Seminar Booklet.
If you find this article useful, do click Like and Share at the bottom of the post, thank you.
Want to be heard and seen by over 100,000 parents in Singapore? We can help! Leave your contact here and we'll be in touch.