Back to School Nutrition
Good nutrition plays an important role support your child's learning. A good breakfast helps your child to stay active, alert and concentrate better at school.
As you prepare your child for the new school term, do provide him the nutritional support. Consider packing in PediaSure Complete Ready to Drink to give your child the boost of complete nutrition to make the most out of school! Get your $22 PediaSure vouchers.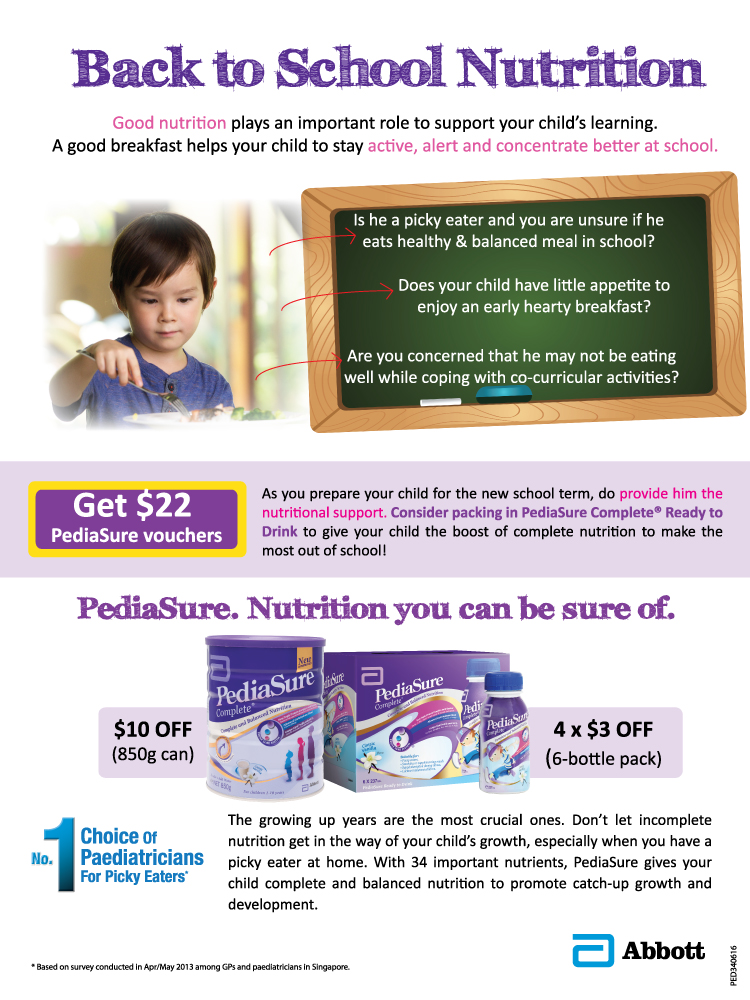 Click here for a larger view.