More than 200 parents made their way to the NTUC Auditorium on 15 May, where our third Parenting with Love Seminar was held. This year's theme was Caring For Your Pregnancy And Baby. After the seminar talks, there were breakout workshops for parents, where there was more in depth discussions and hands-on activities. Parents also had a chance to participate in a stroller and car seat challenge at the Combi booth.
Do you get worried when you find out that your baby has not been growing and learning according to certain developmental milestones? Our first speaker, Esther Lim, Founder of LEAP SchoolHouse and Curriculum Director of LEAP EDUCATION GROUP (pictured below), shared that while certain aspects of our child's nature and growth cannot be rushed, there are things parents can do to nurture their development.
Esther, who has 10 years of experience in the education sector, gave an overview of the various developmental milestones from infancy to toddlerhood. She urged parents to expose their little ones to sensory experiences, as this was a crucial aspect in their learning. "Basic sensory skills have to come in first before they can make language connections," says Esther.
Is there such a thing as a breastfeeding-friendly workplace? Yes, assures our second speaker, Ms Phua Pek Lin. A Project Liquid Gold Breastfeeding Mentor and mother of two, she shared how she overcame her breastfeeding challenges when she went back to work, and advised mothers on how they can speak to their colleagues and employers about their breastfeeding routine. She also sparked creative ideas on how mummies can pump at the workplace, even if there were no lactation rooms.
Considering to get a stroller for you growing baby? First, you need to ensure that the stroller matches your lifestyle and environment, says our third speaker, Mr Tom Chang. "For example, if the mother or grandparent is the main user of the stroller, you may consider something which is light weight and easily foldable or transported," said Mr Chang, who is the Senior Manager of Sales and Marketing from Combi (Hong Kong). He also highlighted other points to consider, such as the safety level and maintenance of the stroller.
After Tom's segment, the audience break for lunch, before proceeding to their respective workshops. Lunch buffet was provided by Neo Garden Catering, with cakes and kuehs by Choz Confectionery.
During the break, parents had a chance to try the activities at the Combi Car Seat and Stroller Challenge. All parents who participated in these two challenges stood a chance to win a brand new car seat and stroller.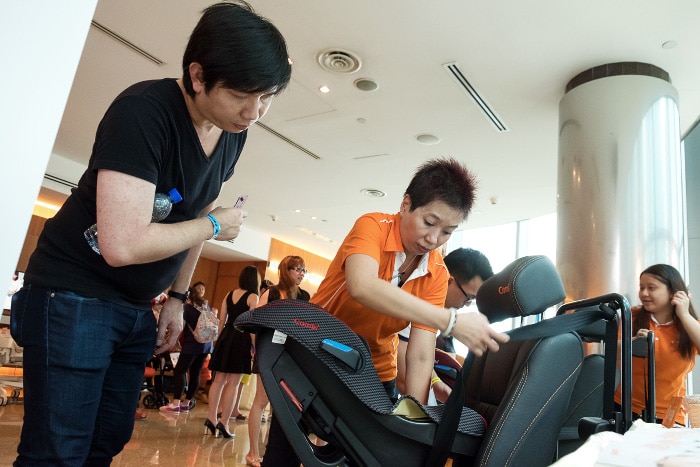 Is your car seat safely secured? At the Car Seat Challenge, parents learned the proper way to install a car seat. Many daddies tried their hands at this activity station.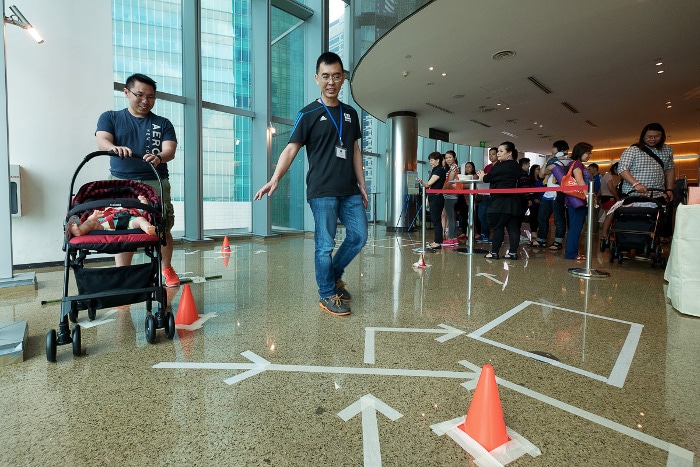 Let's take a stroll! How fast can you move with this stroller? In the Stroller challenge, parents go through a simple obstacle course to test the agility and lightness of Combi Handy4X.
Breakout Workshop Session: In the workshop sessions, parents were divided into two groups, expectant mothers and parents with a baby.
Pregnancy Workshop
The Pregnancy workshop was led by Linda Tan, Head Coach, Trainer and Therapist from Inspire Mum & Baby. In the first segment of the workshop, she demonstrated simple pregnancy exercises mummies can do to alleviate aches and pains. Linda also covered the basics of baby care giving and breastfeeding. In the second segment, she stressed on the importance of water safety, and how parents can groom 'water babies'; babies who are water-confident and enjoy being in the water. Concerns of water safety at home and at swimming pools were also addressed.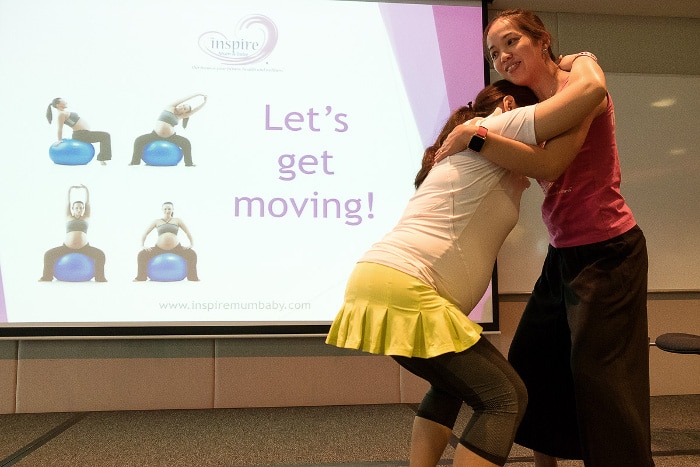 Baby Workshops

There were two ongoing baby workshops, with one workshop led by Baby Signs Singapore and Treetop Therapy Centre, and the other by LEAP SchoolHouse. In the 'Language Development and Baby Sign Language' workshop, parents had more in depth learning on how to promote language development at home, through the use of baby sign language. Parents had the chance to practice the signs that were taught by Speech therapists from Treetop Therapy Center and instructors from Baby Signs Singapore.
At the 'Baby Talk' workshop, led by Esther Lim and her team from LEAP SchoolHouse, parents picked up practical tips on language acquisition. Materials were provided for parents to try the activities on the spot. Esther also recommended a list of children's story books with great storyline and rich literacy content.
After the workshop segment, parents regrouped at the auditorium for the last talk, 'Caring for your baby's sensitive skin' by Dr Ong Eng Keow, a Paediatrician from International Child and Adolescent Clinic. Dr Ong shared a list of common skin allergies and problems that may arise in babies, what they can do to ease the discomfort and prevention methods. He also debunked some myths during the Q and A, such as using powder on a baby's skin. He discouraged parents to do so as the powder sticks to the skin, and recommended using baby moisturizers instead.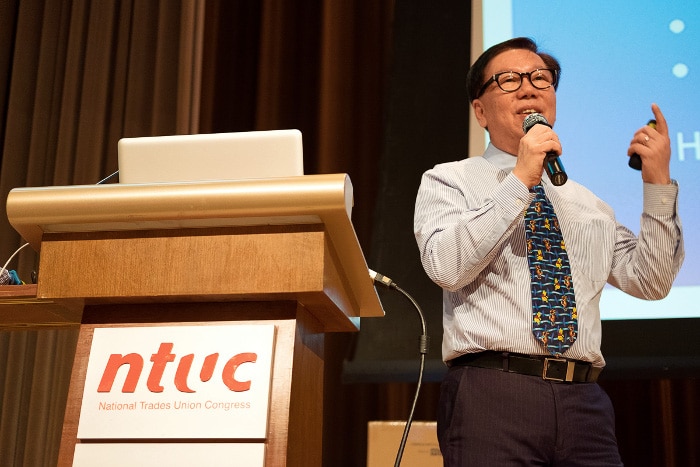 Mother Yvette Koh, 29, who came with her husband and her seven month old baby boy, felt that the seminar was well-organised and enjoyed the seminar talks and workshops. "I brought back many valuable learning ideas for my baby. I liked the activities at the Combi booth and felt it was a great way to showcase their products without pressurising customers to buy or leave their details," Yvette adds.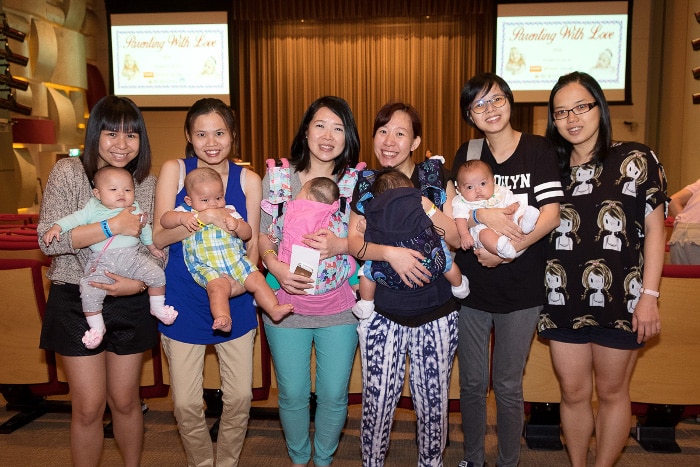 The Seminar ended with a prize presentation and lucky draw. Parents who came also walked away with a goodie bag worth $150 and a Parenting with Love Seminar booklet, which covers content of the seminar topics. You can read or download the digital copy below, or download it here Parenting With Love 2016
The New Age Parents and New Age Pregnancy would like to thank their main sponsor, Combi Singapore, supporting sponsors, and all the parents who came for making this seminar a success!
If you find this article useful, do click Like and Share at the bottom of the post, thank you.
Want to be heard and seen by over 100,000 parents in Singapore? We can help! Leave your contact here and we'll be in touch.