How would you react if you were 8 months pregnant and learned that you had Cervical cancer? Scottish mum Suzanne Fernando shares with us her inspiring story, on how she overcame all the odds to have her baby.
"I almost died before I got a chance to hold my newborn baby girl." Suzanne recalled.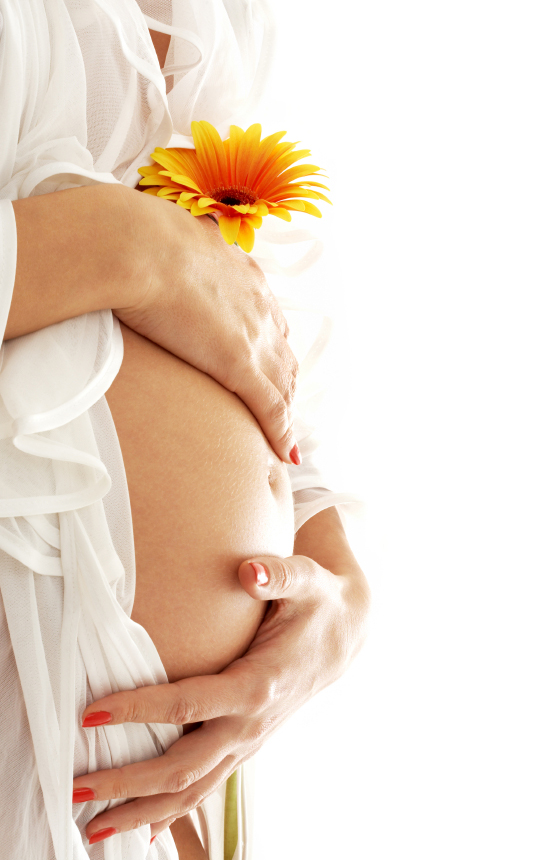 The nightmare began when doctors discovered a tumour the size of a tennis ball blocking little Aaron's arrival. The Doctors immediately delivered Aaron by C-Sect, but Suzanne was not spared; she had a haemorrhage. The bed sheets were soaked in her blood and doctors could not get the bleeding to stop. As her life was slowly slipping away, doctors warned Suzanne's partner Kes, to expect the worst.
After months of chemotherapy, radiotherapy and a last 24-hour bombardment of radiation directly onto the tumour, Suzanne was eventually in remission. Although she sailed through a trouble free pregnancy with her first daughter, Jordan, she was very ill when she was pregnant with Aaron. "My instincts told me all was not well. My father's family members had a history of cancer and that kept nagging away in my mind. But what choices did I have? Treatment during that time would have damaged my baby." Because of this, Suzanne kept her fears to herself.
When she was 8 months pregnant, she was back at the hospital for the umpteenth time after bleeding. Having a rare blood group ('O' negative), she would need to have injections to stop the baby's blood being poisoned whenever she had some bleeding. Finally, the doctor asked to examine Suzanne's condition further as she had been in so often.
Due to the position of the tumour (Suzanne had a tilted womb), nothing was showing on scans until eight months into the pregnancy. Upon greater inspection, the doctors found it and dropped the news – there was a growth the size of a man's fist in her cervix.
Because of the tumour, she was not able to deliver her baby normally. "I was rushed into the operating theatre for an emergency c-sect. The baby was all right and I was so relieved. But when I was in the recovery ward, Kes (my partner) noticed that my bed was suddenly saturated with blood." Suzanne said. The room was filled with nurses, but she was already slipping in and out of consciousness.
Miraculously, Suzanne fought on and pulled through. She spent some time recovering in hospital while Kes looked after their two girls. When she was strong enough to go home, she was anxious and worried due to all the time she had been away from her girls. She also had not had a proper chance to bond with her newborn.
Chemotherapy and radiation treatment started the following week. Despite an intensive course of 20 treatments, the tumour was still there. In addition to her treatment, Kes was giving her intensive Healing through Crystals (he is a fully qualified Holistic Crystal healer) and this helped her immensely. Her sister in law, Al (a qualified Reflexologist) would visit her and heal her body through massaging her feet.
She was also offered a 24-hour intensive course where they would bombard her with nonstop radiation using long metal rods directly into the tumour. Suzanne added, "It was ghastly. I couldn't move for 24 hours but in the end, the tumour had shrunk."
This was not the end of her recovery. Her other organs were also affected and Suzanne needed more surgeries to repair the damage. She had to conquer more operations, skin grafts, scars, reconstructive surgery. However, all this was bearable with her family by her side. She even married her partner, Kes Fernando on the 10th anniversary of the day they met.
Today, she has 2 beautiful girls and a bright future waiting for her. Suzanne started to build her own business and is now working in the field of childcare. She is currently writing her first book, and continues to work alongside Cancer Research, Jo's Trust & the Scottish Government. She is continuously raising funds throughout the year for various cancer charities. A few years ago, she accepted the post as Scotland's first Cancer Research UK Ambassador. Her main aim is now is to introduce a Cervical Cancer Awareness month in Scotland.
Did you know that Cervical Cancer is the top 10 female cancers in Singapore? To all the ladies and mummies out there, do get yourself checked now!
If you find this article useful, do click Like and Share at the bottom of the post, thank you.
Want more comprehensive info? Read our pregnancy e-guides here.