With the long year-end school holidays coming right up, how can we entertain our children and empower them to pick up new skills at the same time?
Learning isn't just about rote memorisation and boring worksheets anymore. It's also about enabling our children to experience the world through their senses via different media and self-expression.
Suitable for preschoolers and kids aged 2 to 13, MindChamps Enrichment Academy's wide range of holiday classes and activities will thrill them as they explore magical worlds through culture, art and drama!
What makes MindChamps Enrichment Academy's programmes special?
According to MindChamps, most national education systems do not sufficiently teach how to learn. As a result, children develop a mindset from an early age that hinders their ability to learn by impeding their sense of wonder and curiosity.
To help children break out of this self-defeating mould, MindChamps worked alongside award-winning and world-leading experts from the four domains of Education, Psychology, Neuroscience and Theatre to formulate a unique approach to educating young minds.
This research-backed curriculum incorporates the revolutionary 3-Mind Approach:
– The Champion Mind: Celebrating your child's uniqueness, going beyond conventional wisdom and overcoming adversity to achieve success
– The Learning Mind: Helping your child learn how to learn with strategies to understand, store, recall and synthesise information and concepts
– The Creative Mind: Enabling your child to connect multiple perspectives and integrate them to solve problems and generate new, creative ideas
What exciting holiday workshops can my child benefit from?
Besides programmes for reading, creative writing and the primary school curriculum, MindChamps Enrichment Academy has created unique programmes such as its Champion Mindset Theatre workshop offered in conjunction with Actors Centre Australia.
Available for two age groups – N2 and K1 to K2 – this two-day drama workshop uses linking themed stories, poems, drama activities, discussions and the concept of "becoming" to help your child develop the 5Cs:
Confidence
Creativity
Collaboration
Communication
Champion Mindset
Your child will have ample opportunities to boost his/her language skills, social, emotional and motor skills, and confidence and creativity.
For N2 participants, the Under the Sea! workshop will bring your child on a journey Under the Sea as a stimulus to explore, create and imagine while developing phonemic awareness through tongue twisters and enunciation phrases based on specific letters/sounds.
For K1 to K2 participants, the Space Adventures! creativity and acting skills-based workshop use the last frontier of outer space as its main theme. Over two days, your child will get the opportunity to "become" a variety of characters from the linking themed stories and poems read in class, as well as push his/her creative limits by using, exploring and engaging with various props and costume pieces from the Creativity Chest.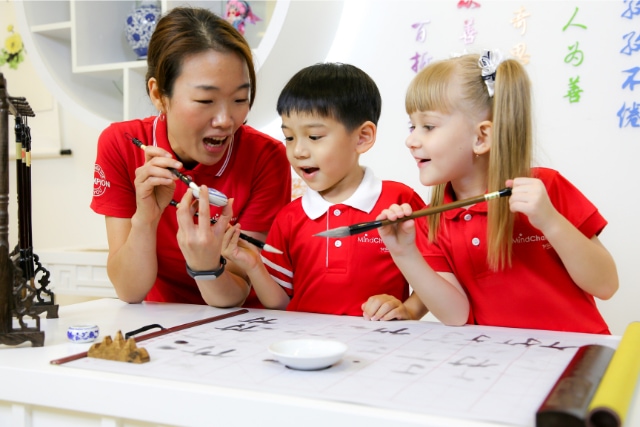 To bring out the essence of Chinese language and culture, the MindChampion Junior Chinese Culture Camp – Journey to the West is a creativity, improvisation and acting skills-based camp where children learn about the classic Chinese story Journey to the West through fun and interactive games and activities.
Your child will learn Chinese via stories, drama, folk vocal art forms, movement, handicrafts and roleplaying, and participate in activities such as Chinese shadow playing, rod puppet-making, and reading with clapper talk. You will also get to watch a short performance by your child at the end of the camp.
Children love it when learning becomes an adventure, an opportunity to make-believe via pretend play and storytelling. In the Jungle Explorers! – MindChamps Reading Workshop (for children aged 3), your child will go on a jungle expedition and experience how various jungle animals come alive!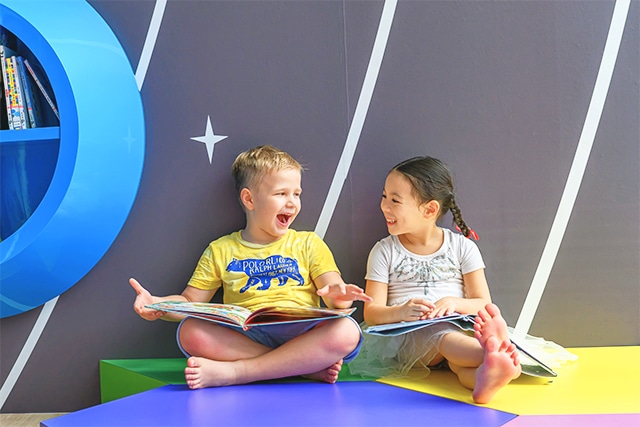 Besides building a deeper bond between parent and child, learning new techniques and brainstorming ideas to establish meaning through language, this parent-accompanied workshop helps develop phonics (using songs, rhymes and poems), listening and reading comprehension (through immersive reading strategies) and role-playing skills.
MindChamps Enrichment Academy also runs Primary Success Workshops to help your child get a good head start for 2021. This 2-day workshop, offered in English, Chinese, Maths and Science, aims to enhance and polish skills that are taught in school, deepen your child's conceptual understanding and foster collaborative skill through group or pair work.
Being able to manage one's mindset, develop cognitive and critical thinking skills, and build confidence and creativity will also contribute to your child's success in school. With guidance from a team of expert trainers, the MindChampion Workshop nurtures the Champion Mindset in your child via exciting activities to equip him/her with the skills for self-directed learning, creative problem-solving and divergent thinking.
Where can I find out more about the holiday workshops?
With a wide range of fun and exciting workshops and activities to choose from, your child can look forward to picking up new skills and forging new friendships this November/December school holidays!
The full list of holiday workshops and programmes includes:
– Reading Workshop
– Writing Workshop
– MindChampion Junior Chinese Culture Camp
– MindChampion Junior Workshop
– MindChampion Workshop
– Champion Mindset Theatre Workshop
– Primary Success Workshop
To find out more about the holiday programmes at MindChamps Enrichment Academy and to register, visit here.
This post is brought to you by MindChamps Enrichment Academy.
By Julia Chan.
* * * * *
Like what you see here? Get parenting tips and stories straight to your inbox! Join our mailing list here.
Want to be heard 👂 and seen 👀 by over 100,000 parents in Singapore? We can help! Leave your contact here and we'll be in touch.