Are you preparing your preschooler with the skills and mindsets necessary to thrive in the 21st century?
What factors should parents consider when deciding the preschool to send their children to for that very first taste of formal education in life?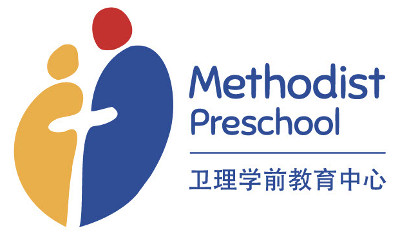 The Future-Ready Child : Our Distinctive Outcome
At Methodist Preschool, our curriculum and education approach are driven by our distinctive outcome of nurturing every child to be a person of Good Character with future-ready mindsets of an Explorer, an Innovator and an Entrepreneur. We develop Explorers with attributes of curiosity, courage and adventure-seeking; Innovators with attributes of inventiveness, reflectiveness and resilience; and Entrepreneurs with attributes of perseverance, resilience, risk-taking, sense of responsibility and good communication skills.
➡️ Related Read: Mindsets to Develop in Children
Character-First: the Heart of Education
Methodist education in Singapore dates back to 1885 when the first Anglo-Chinese School (ACS) was established. Methodist Preschool is part of the Methodist family of schools with a century-old tradition of providing quality education in Singapore. Rooted on our founder, John Wesley's belief that "the heart of education is the education of the heart", character development lays a critical foundation of holistic development grounded on our core values of Love, Respect, Courage, Thanksgiving and Passion for Learning.
Age-Appropriate Education Approach
Within a caring and nurturing learning environment where every child feels loved, valued and secure to learn joyfully and confidently, our dedicated team of educators are well-trained to adopt age-appropriate play-based, inquiry-based and project-based education approach to stimulate children's affinity to curiosity, exploration, discovery and creativity.
Our guiding principle is always to make children's learning effective and enjoyable so that they learn joyfully and confidently, gaining a head start in school readiness and lifelong learning. We are passionate about enabling every child to reach his/ her potential and to be future-ready, with the mindsets of an Explorer, an Innovator and an Entrepreneur.
Signature Programmes
Our well-rounded curriculum encompasses intellectual, emotional, physical, social development with Signature Programmes exclusively offered at our group of Methodist preschools :
Enriching Applied Learning Programme (ALP)
Through the application of S.T.E.A.M (Science, Technology, Engineering, Arts and Mathematics) education, our unique ALP presents learning as a challenging, engaging, and rewarding experience that fosters creative and critical thinking and practise the skills necessary to excel in project-based environments. ALP modules include :
Key to Learning (Construction)
Hones ability to plan, articulate and execute plans within a guided programme and learn to analyse the structure of objects in relation to other block parts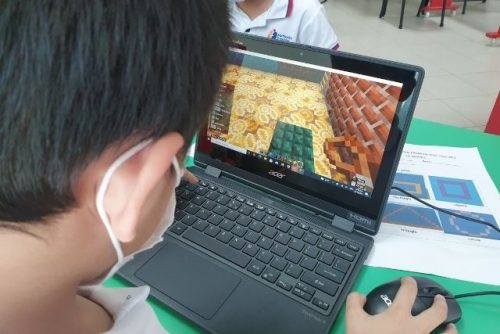 Minecraft Education
Develops creativity, simple computational and problem-solving skills, as well as STEM-related concepts, numeracy and literacy while completing fun-filled activities in the digital Minecraft Education world.
Strawbees
Inspires imagination, promotes hand-eye coordination and trains fine motor & problem-solving skills through constructing 3D structures
Signature K2 Space Buds Programme
Developed in collaboration with Space Faculty and Singapore Space and Technology Ltd, our Space Buds programme is specially designed to introduce our K2 cohort to all things space and fire up a lifelong interest and foundational knowledge in space and S.T.E.M (Science, Technology, Engineering and Math) through a purposeful and intentional approach. In addition to the prized opportunity to zoom meet and interact with an astronaut, the MPS Space Buds programme comprises a series of interesting lessons and hands-on activities to learn about space food, the solar system and the moon. Students even get to sample space ice cream to get a taste of dessert in space!
Innovative Education Technology
The use of innovative education technology at Methodist Preschool enhances both teaching and learning processes. The creative integration of Beebot and Luka technologies into various curriculum areas effectively stimulates, engages and challenges our preschoolers who learn best through interactive and fun activities. Our students' digital competence is also developed in the process, as we future-proof them to learn, work and live in an increasingly technology-dependent society into the 21st century.
Beebot Coding Robot
This cute coding robot is used in the teaching and learning of multiple subjects. Learning to programme Beebots sharpen our preschoolers' logical thinking, problem-solving and spatial visualisation skills while having fun. Children also learn to reflect and persevere when faced with challenges which are essential mindsets for future readiness!
Luka AI Reading Robot
First of its kind to debut in a preschool in Singapore, Luka is an interactive reading robot built with cutting-edge AI technology. It reads aloud bilingual picture books page by page. In addition to over 20,000 English picture books and 70,000 Chinese titles stored in its sizeable cloud storage, Luka can even play music and sing nursery rhymes for children!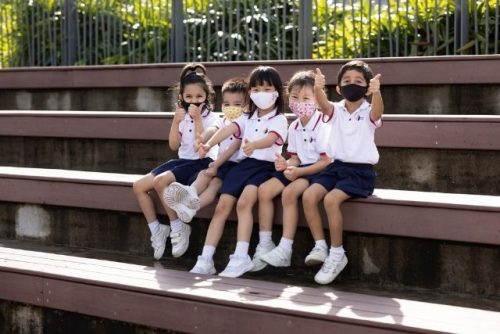 Visit a Methodist Preschool Today
Bedok Methodist Preschool (Bedok Road)
Faith Methodist Preschool (Commonwealth Drive)
Foochow Methodist Preschool (Race Course Road, Farrer Park area)
Sengkang Methodist Preschool (Anchorvale Road)
Toa Payoh Methodist Preschool (Lor 2 Toa Payoh)
Click here for details of Early Enrolment Promotion and to schedule a visit.
EARLY ENROLMENT PROMOTION
Enrol before 31 May 2023 and Enjoy over $420 worth of savings for first-time enrolment. Click here for more details.
Contact us: 8723 2163
Enquiry: enquiry@methodistpreschools.org
Website: methodistpreschools.org
Facebook | Instagram
This post is brought to you by Methodist Preschool.
* * * * *
Like what you see here? Get parenting tips and stories straight to your inbox! Join our mailing list here.
Running a service or business targeted for parents? Reach out to a wider audience in our Preschools in Singapore compilation. Leave your contact details here and we will get in touch with you.