Country:

Zip Code:

Listed:

January 30, 2023 2:10 pm

Expires:

293 days, 21 hours
Methodist Preschool
Are you preparing your preschooler with the skills and mindsets necessary to thrive in the 21st century?
At Methodist Preschool, our curriculum and education pedagogy are driven by our distinctive outcome of nurturing every child to be a person of Good Character with future-ready mindsets of an Explorer, an Innovator and an Entrepreneur. We develop Explorers with attributes of curiosity, courage and adventure-seeking; Innovators with attributes of inventiveness, reflectiveness and resilience; and Entrepreneurs with attributes of perseverance, resilience, risk-taking, sense of responsibility and good communication skills.
Methodist Preschool is part of the Methodist family of schools with a century-old tradition of providing quality education in Singapore. Methodist education in Singapore dates back to 1885 when the first Anglo-Chinese School (ACS) was established. Rooted on our founder, John Wesley's belief that "the heart of education is the education of the heart", character development lays a critical foundation of holistic development grounded on our core values of Love, Respect, Courage, Thanksgiving and Passion for Learning.
Within a caring and nurturing learning environment where every child feels loved, valued and secure to learn joyfully and confidently, our dedicated team of educators is well-trained to adopt age-appropriate play-based, inquiry-based and project-based teaching approaches suited to age appropriateness as our preschoolers transit from pre-nursery to kindergarten levels to stimulate children's affinity to curiosity, exploration, discovery and creativity. Highlights of our well-rounded curriculum include :
(1) Enriching Applied Learning Programme (ALP) that encompasses the application of S.T.E.A.M (Science, Technology, Engineering, Arts and Mathematics) education. Our unique ALP presents learning as a challenging, engaging, and rewarding experience that fosters creative and critical thinking and practice the skills necessary to excel in project-based environments. ALP modules include :
Key to Learning (Construction)
Minecraft Education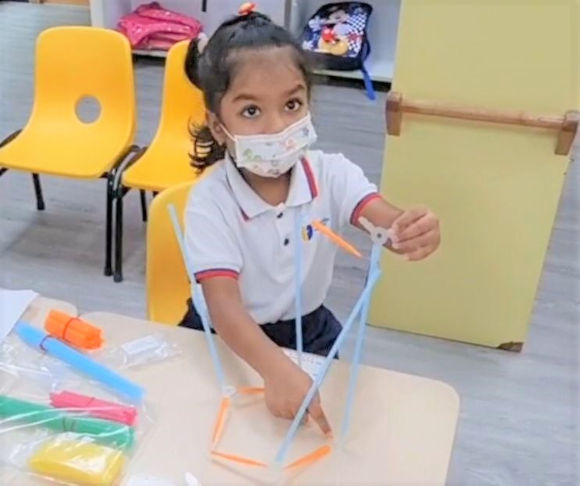 Strawbees
(2) Signature K2 Space Buds Programme specially designed to build interest and foundational knowledge in space and S.T.E.M through hands-on lessons and activities. In addition to the prized opportunity to zoom meet and interact with an astronaut, students even get to sample space ice cream to get a taste of dessert in space!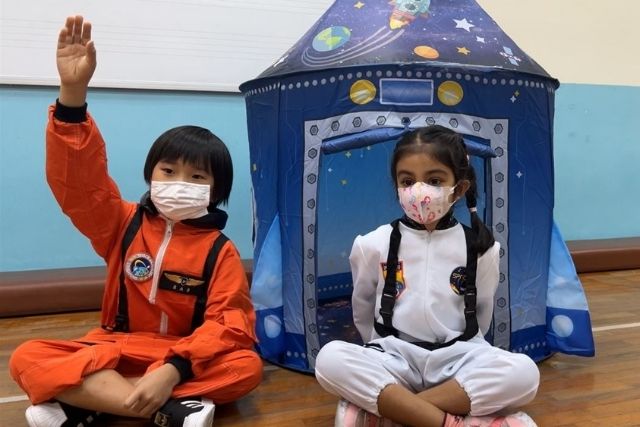 (3) Proprietary Music Programme developed by Methodist School of Music and taught by qualified music professionals. Our rich music curriculum engages students in learning singing skills, proper breathing techniques, music & movement as well as exposure to play some musical instruments.
Innovative Education Technology
The creative integration of innovative education technology – BeeBot Coding Robot and Luka AI Reading Robot within Methodist Preschool's curriculum effectively stimulates students' learning and improve their digital competence
Beebot Coding Robot
Our guiding principle is always to make children's learning effective and enjoyable so that they learn joyfully and confidently; gaining a head start in school readiness and lifelong learning. We are passionate about enabling every child to reach his/ her potential and to be future-ready, with the mindsets of an Explorer, an Innovator and an Entrepreneur.
Luka AI Reading Robot
Schedule a Visit to a Methodist Preschool Today!
Website: methodistpreschools.org
Email: enquiry@methodistpreschools.org
Contact: 8723 2163
Follow us on social media: Facebook / Instagram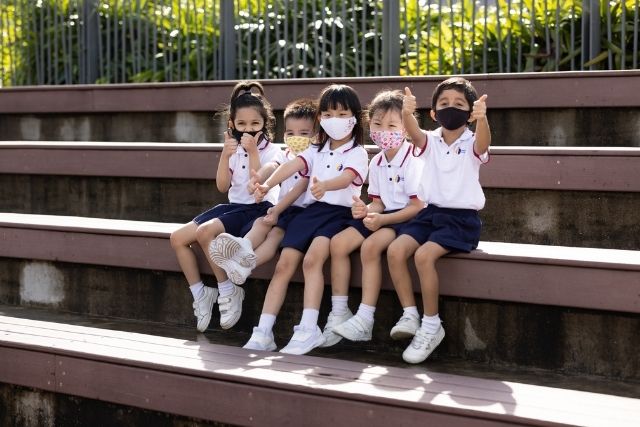 Our Centres:
1) Bedok Methodist Preschool
86 Bedok Road, Singapore 469371
methodistpreschools.org/bedok
2) Faith Methodist Preschool
400 Commonwealth Drive, Level 2, Singapore 149604
methodistpreschools.org/faith
3) Foochow Methodist Preschool
90 Race Course Road, Singapore 218577
methodistpreschools.org/foochow
4) Sengkang Methodist Preschool
31 Anchorvale Road, Singapore 545056
methodistpreschools.org/sengkang
5) Toa Payoh Methodist Preschool
480 Lor 2 Toa Payoh, #02-17, Singapore 319641
methodistpreschools.org/toapayoh
6) Serangoon Garden Methodist Preschool
202 Serangoon Garden Way, Singapore 556057
methodistpreschools.org/serangoon-garden
Note:
Centres 1 to 5 offer 4 to 6-hour preschool programmes for children aged 3 – 6 years old.
Centre 6 offers full-day childcare programme (7am – 7pm) for children aged 18 months – 6 years old
Leave a Comment: