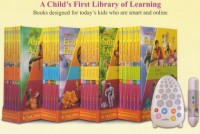 Are you often on the look-out for educational resources that will help to give your children a head start in their education life? Well, look no further. The Total Development Program (TDP) by Learning Tech is developed with a focus on a child's holistic development.
The modules are designed to stimulate a child's interest and learning in the following aspects – Knowledge, Skills and Values. The Knowledge Module aims to develop a strong desire for learning. The Skills Module aims to help your child acquire the foundation to excel in school. The Values Module aims to help your child learn about the right values to become a moral person.
Introducing the Knowledge Module – Learning about Life, Nature, Science, Our World
Why is the sky blue? Why does our skin wrinkle after taking a bath? How do aeroplanes fly? How big is the earth?
The Knowledge module contains a total of 24 hardcover books, with topics ranging from the human body, life forms on earth, ecology, the environment, and cultures just to name a few. A visual feast for your child's eyes, each page is filled with colourful photos and illustrations. What's more, the question and answer format and extra follow up questions helps to satisfy inquisitive minds.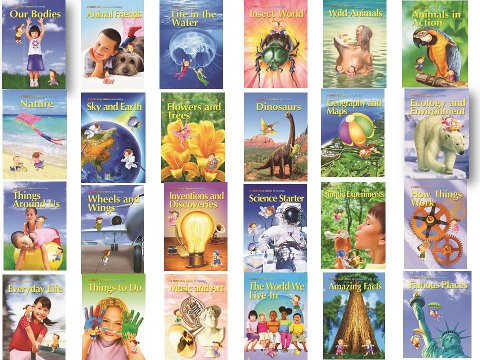 Have you heard of Walter?
Walter, an interactive sound device, makes the whole knowledge series come alive with over 10,000 sound files embedded into each page of this book series. Listen to interesting additional facts, character narrations, stories, sound effects, poems, rhymes and songs, as you scan the barcode in every page! Children will delight in searching for the hidden sounds with Walter's Magic Eye. If your Walter is faulty, fret not, it comes with a 1-year warranty.
Parents of twins Yu Xin and Yu Tong, bought the Program in 2009 and raves about how Walter's interactive content of music and sounds has made their daughter's learning so much more interesting. They add, "Our daughters just couldn't get enough of Walter and even question us on facts they learn from the knowledge series!"
Our Verdict:
We like how the Knowledge series have been given a revamped over the years. In the past, it was just a one way interaction where the child is a passive reader. Now, with the addition of Walter, children are more engaged in listening, absorbing and relating to the words and visual images on the page. The 24 books are also divided into four sub categories, for easier browsing and learning. As these books are informative and facts based, it will be best if parents can read together with their kids (for 4 years and below).
Next up, we will be introducing the Skills Module from Total Development Program. Stay tuned!