Compulsory Education has been implemented in Singapore since 2003. At the age of six, children are generally expected to attend Primary 1 and to begin their formal schooling. In Singapore today, educational expectations are of a high degree and often many stresses are placed on a family to ensure a child's attendance and success at school, to attend extracurricular activities as well working to meet the financial demands associated with schooling and education. With all the expectations and hype associated with a child starting school, one simple yet highly important question can often be overlooked – Is my child really ready for Primary School?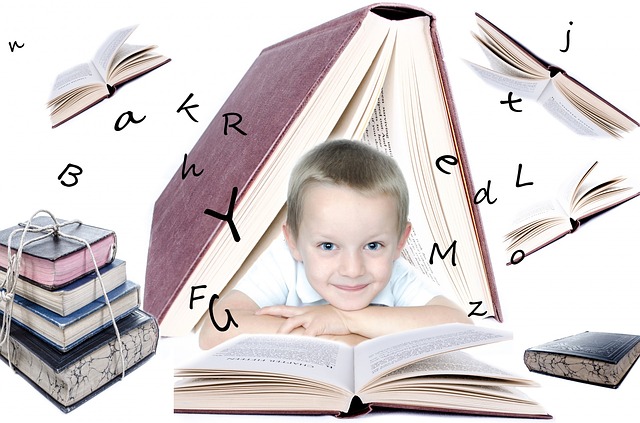 When we talk about deciding whether a child is ready to begin school or not, we talk about School Readiness.
So, what is school readiness?
School readiness is a measure of how prepared a child is to successfully meet the demands of formal education. In the Singapore context, whenever the topic of school readiness is discussed, very often the focus is on academic readiness. However, it takes more than academic readiness for a child to succeed in school.
School readiness, in general, encompasses many areas of development which include physical and motor development, social and emotional development, learning approaches, language development, general knowledge and cognition.
When considering school readiness, it is important that parents do not compare a child to another child. It is quite common for some children to develop certain skills earlier than another. Just because your child is not yet to be able to do certain things does not necessarily mean that your child is not ready for primary school.
What are the characteristics of a child who is ready for mainstream primary school in Singapore?
General readiness involves a child being able to:
Follow structured daily routines
Take care of personal grooming and hygiene needs
Work independently without supervision in tasks that he/she has the skills to do
Listen and pay attention
Follow simple rules
Play and get along with other children
Communicate and to seek help when needed
Academic readiness means a child can:
Write their own name
Count meaningfully up to 10, recognize numbers, and arrange numbers in the correct order
Recite and recognize the letters of the alphabet
Recognize between 10-15 commonly used words (from high frequency word list)
Identify shapes and colours
Copy words and numbers from the board (from near the board and far away from the board)
So with such demands placed on both children and parents with regard to schooling, what can parents do to promote school readiness during the preschool years?
Establish and implement household routine to provide some structure to your child daily activity
Develop your child's sense of wonder and curiosity by encouraging your child to think about the world around them.
Encourage play that stimulate your child creativity, imagination, and problem solving skills
Encourage cooperative play involving other children to develop your child's social skills
Instil sense of responsibility by assigning simple chores such as putting toys, laundry and other personal belongings away
Teach skills that allows your child to do things for themselves competently
Read to your child daily
Enrol you child in a preschool programme and ensure his regular attendance
What can you do if you have concerns regarding your child's school readiness?
Ask your child's teacher if she also shares the same thoughts. Your child's teacher is rightly sited to compare your child's development to his peers.
Seek the opinion of professionals such as an educational psychologist or a developmental paediatrician if your concerns are not resolved thereafter.
What to do if you feel your child may not be ready for Primary 1?
When a child may not yet be ready to attend Primary 1, deferment of Primary 1 is an option for parents to consider.
Deferment is a provision to delay entry to Primary 1 that parents may consider when there is a strong reason to do so. Deferment may be considered in a situation whereby a child displays symptoms of not being sufficiently mature, ready, or suitable for Primary 1. Parents may wish to defer for the purpose of allowing time for intensive early intervention. When utilised effectively, deferment allows a child to narrow the gap and to be more on par with the cohort at the starting line.
How do I apply for deferment?
To explore the option of deferment, your child's school readiness needs to be professionally assessed. This is usually done by an educational psychologist who may be found in restructured hospitals and private practices. Assessment reports, supporting documents, and completed forms are to be forwarded together to the Compulsory Education Unit of the Ministry of Education for consideration 6 months ahead of the commencement of the next school year.
It should be noted that the recommendation for deferment is not binding. Parents hold the prerogative to decide what's best for their child.
For more information regarding schooling in Singapore consult the following government website.
By The Children's Therapy Centre.
This article was first published in The New Age Parents e-magazine.
* * * * *
If you find this article useful, do click Like and Share at the bottom of the post, thank you.
Like what you see here? Get parenting tips and stories straight to your inbox! Join our mailing list here.