Have trouble getting your child to love Chinese? Our experts are here to help. Huang Ying, Head of Chengzhu Mandarin Centre and Iris Lim, Principal of Chiltern House Preschool show us how you can inspire your child to love Mandarin.
To inculcate the love for learning Chinese, parents first have to possess a positive attitude towards helping their children learn.
Here's a secret to help your child fall in love with Chinese. Just remember this very simple acronym LANGUAGES and you will find be amazed by what you can accomplish with your child!
L – Literature
We believe that a lot of you read stories to your children before they go to bed. It would be good if you read English and Mandarin stories every other day or one story in each language every day. If you are not a confident reader in Mandarin, sit with your child and listen to Chinese audiobooks while you follow the story in the book.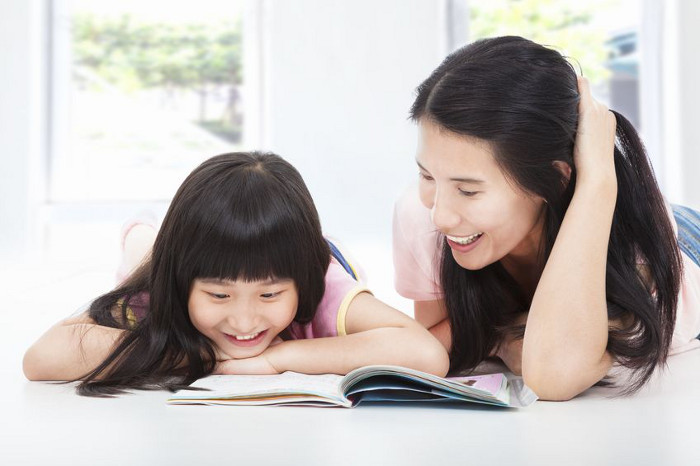 A – Association
One person, one code. What it means is one person should only speak one consistent language to your child. We have met many parents who tell us that they give up when their child continues to reply in English when they try to speak Mandarin with them. Do try to find ways to help them.
N – Notice
Listen to your child, notice the smallest things and talk about them. For example, 'Oh, is this the word you learned today? Can you teach me please?' Let your child know that you noticed how hard he or she is trying and how proud you are.'
G – Games and play
Children love games. When they are enjoying a game, they chat happily and learn new words and sentences quickly.
U – Use it or lose it
What can you do to encourage Mandarin conversation at home? We need to create fun and exciting activities for children to join in and practice Mandarin. For example, children love light-hearted competitions and we can base activities on them.
A – Appreciate
You have to believe that your child can do it! You can help appreciate him by encouraging and praising him. When your child believes he is good at something, he will be proud to show you what he can do and in turn, his self-esteem and confidence will be raised.
G – Go to where the language is spoken
One of the best ways to boost language learning is to visit the country where it is spoken. Just two or three weeks of total immersion within a rich language environment has an amazing effect on language development!
E – Engage
What interests your child? What is the enthusiastic about? Whether it's a love of animals, dance or sport, make an effort to support and encourage these passions using Mandarin. Language is part of our life and not just an assessed subject along with Mathematics or English.
S – Singing
Singing is a great and fun way to engage in language learning. We believe that it is a natural way to learn the language and just as importantly children love them too! You do not have to learn many songs, you can learn a few tunes and change the words to ones that the children are learning.
So have fun trying the above strategies with your child and most importantly enjoy the process with him!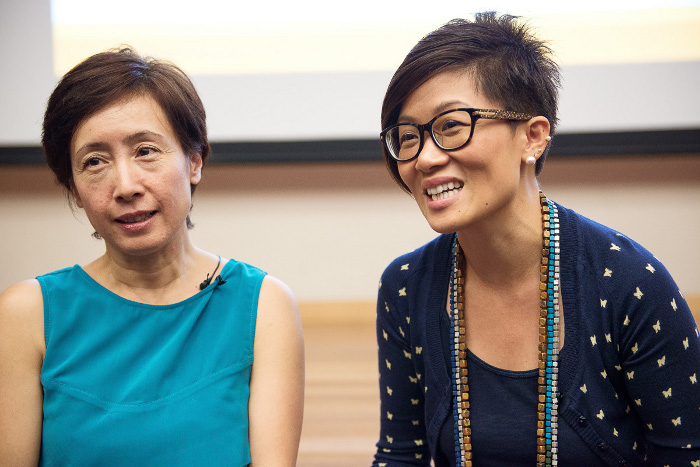 Huang Ying (left) was trained and qualified through Beijing Language & Culture University, Beijing Preschool Teacher Training Academy and the Julia Gabriel School of Education. She speaks regularly on how parents can support their children's learning of mandarin.
Iris Lim (right) has a Master of Arts degree in Early Childhood Studies from Roehampton University. She first joined Chiltern House as a Kindergarten teacher. As Principal of Chiltern House, she oversees the running of all Chiltern House centres in Singapore.
This was first published in Parenting with Love: Preparing your child for Primary School.
* * * * *
Like what you see here? Get parenting tips and stories straight to your inbox! Join our mailing list here.
Want to be heard 👂 and seen 👀 by over 100,000 parents in Singapore? We can help! Leave your contact here and we'll be in touch.