We have the opportunity to speak to Dr. John Langrehr, the leading international researcher and author of 25 books and 100 journal articles relating to creative and critical thinking. He is also the program developer of John Langrehr Thinking Program (JLTP) that focuses on developing young children (4-8 years old) mindset and thinking skills needed for creative and critical thinking.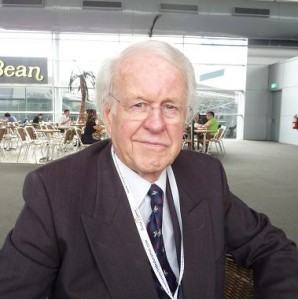 Young children should be raised to be critical and creative thinkers
Dr. John Langrehr believes that it is not about having the correct answer but more on encouraging children to think in a critical and creative manner. Without this thinking skill, younger children are not able to receive and process quick message. It may be too late for older children as they have already developed a fixed way of thinking. In fact, children aged 4-5 years old is the best age to work on as they begin to absorb learning and develop their way of thinking to know more about this World. Children who are younger are not ready due to lack of content knowledge and the ability to make judgement.
Learning is about developing and unleashing children's creativity!
The parents and early childhood educators play an important role in stimulating the child's creative and thinking skills. In fact, you may be surprise that asking questions to get the children to think, is a great way to stimulate children's thinking skills.
The importance of nurturing young children to be a critical and creative thinker
'Creative thinking ability is to escape away from what the brain has in store for us. It's about breaking away from the usual pattern stored in the brain and getting our brain to be flexible and critical,' says Dr. Langrehr. Critical thinking ability is to keep questioning and probing about the information presented to them. You may wonder why it is necessary to be a critical and creative thinker? In fact, it is very important! Critical thinker goes beyond accepting the information presented to them, they process deeper into the consequences of statements, assumptions and question the reliability of information. Thus, it is essential to start young and develop good critical thinkers and problem solver.
Emphasis on Early Childhood Education
Dr. Langrehr stresses that the school system is still generally rigid and the emphasis is still on memorization, strengthening memory skills and getting correct answers. He believes that to help young children survive in this rapidly growing world, a world of wits and the rise of global issues, early childhood educators play a part in raising resilient children who are flexible and creative in the way they see things. It should start young by giving children the opportunities to ask questions and listening to their voices instead of merely answering questions in class. Overtime, children will grow up to be great thinkers who are critical about their future.
John Langrehr's shares 5 tips to help heighten children's critical thinking skills and creative skills:
1. Keep asking questions about their ideas, decisions, reason etc. Focus on asking interesting questions that are open-ended (the use of how/why).
2. Allowing children to pose questions. Encourage children to pose questions, acknowledge and praise their attempt for trying. It makes them feel valued and positive.
3. Be positive. Negativity will discourage children from trying and lower their self-esteem.
4. Don't stop stimulating the child's brain. Have a mini competition/game as often as possible (in the car, at home, in school) to challenge the wits.
5. Never restrict their thinking. Parents can encourage or guide them to form new connections/ideas/information.
Critical and creative thinking skills are the real keys to success!
For more information:  JLTP International
If you find this article useful, do click Like and Share at the bottom of the post, thank you.
Want to be heard and seen by over 100,000 parents in Singapore? We can help! Leave your contact here and we'll be in touch.