As much as we'd like to have our life turn out according to our wish, many things are beyond our control and could impact our lives adversely.
It could be an unexpected situation like losing your belongings on an overseas trip which could ruin your travel experience; or worse, an accident which robs you of your ability to support yourself.
As the future of our health and wealth becomes increasingly uncertain, this article by PhillipCapital aims to guide you through how you can better prepare for future crises to protect your loved ones.
What can I do to prepare for an unexpected crisis?
Regardless of the crisis we face in our lives, be it death, disability or illness, or major world events that may hurt our livelihood, it pays to be prepared in advance.
It is nobody's wish to need hospital care but in the event this happens, do you have hospitalisation insurance that adequately covers your hospital bills? Medishield Life is just the basic cover, but it DOES NOT cover the full amount of hospital bills.
What if your hospital stay chalks up high bills due to unexpected events such as medical complications that involve intensive care, long-term hospitalisation and expensive treatments?
Will you be able to pay the bills, or worse, be forced to forgo treatment for yourself or your loved ones because of your financial difficulties? Having a good hospitalisation insurance plan could make a difference.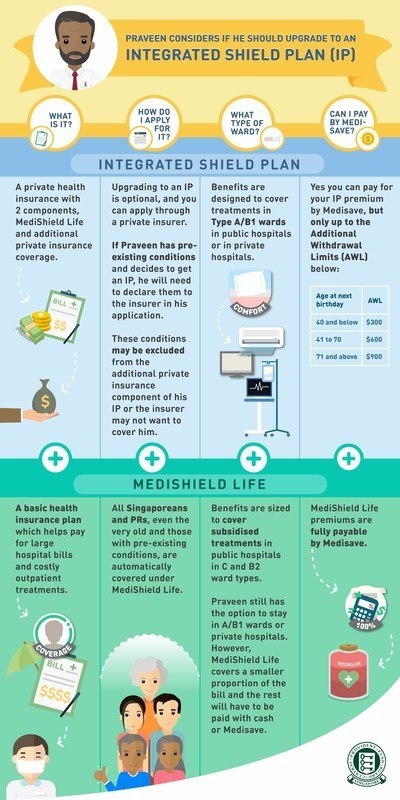 Source: areyouready.sg
Unexpected events such as death, disability and critical illness can cause our lives and finances to go into a tailspin. Instead of fretting over these issues, why not invest in insurance and nip your financial concerns in the bud before it starts?
Prevention (of financial headaches) is better than the cure. Purchasing affordable term insurance or investing in limited payment insurance (where you choose to only pay for a short term like 10, 15 or 20 years and be covered until old age), could save you a lot of headache in the future.
For limited payment insurance, the earlier you purchase, the more affordable it is, especially for young children. Some insurance plans also allow you to multiply your coverage affordably, for example, a 3X multiplier allows you to increase critical illness coverage by 3X until a certain age, without having to pay 3X more premiums.
What if I get into a serious accident or illness?
No matter how cautious we try to be, some accidents are beyond our control, and though we can never predict them, we can make plans to cushion the financial consequences.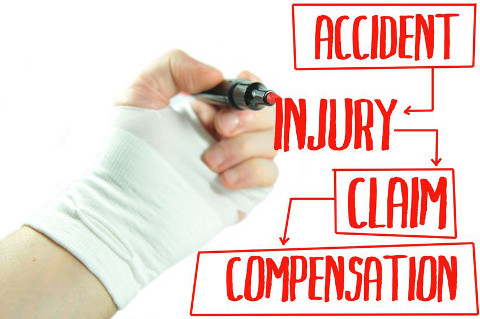 Having Personal Accident insurance that covers for loss of limbs and total permanent disability provides a financial safety net for the insured. Some Personal Accident plans also allow you to claim for temporary total disablement, which will cover you if you're unable to work temporarily due to the accident.
Serious accidents and illnesses may also cause people to lose their jobs if they are not able to work due to the injury or illness, hence having additional disability income insurance protects you against the loss of income if you are unable to work.
How can I retire without worrying about money?
We have worked hard our whole lives. Wouldn't we want a comfortable retirement where we can afford the best things in life?
The first financial insurance plan that many people associate with retirement is CPF Life, yet CPF Life should not be the one and only retirement plan you have.
Source: areyouready.sg
Retirement plans pay out a regular income (monthly or annually) from your desired retirement age. The amount you need for retirement depends on your needs.
Having CPF Life sets a foundation for your retirement income. To better safeguard your interests in the event of unexpected life crises, other insurance plans for hospitalisation, disability and critical illness to buffer your savings should come into place.
If you are able to set aside a little bit more, consider another retirement plan or annuity to complement CPF Life. With compound interest, what you put in today will bear fruit decades later when you retire.
What should I do next to plan for crises?
Start making plans today.
Remember that prevention is always better than cure. Focus on your health and those of your loved ones.
Instead of panicking when a crisis occurs, find a trusted advisor who can help you assess your needs at different life stages and support your life goals. Reach out to PhillipCapital to draw up a financial plan to suit your needs.
Phillip Securities, a member of PhillipCapital, is a broker for insurance with over 35 insurance partners. Let us be your Partner in Finance.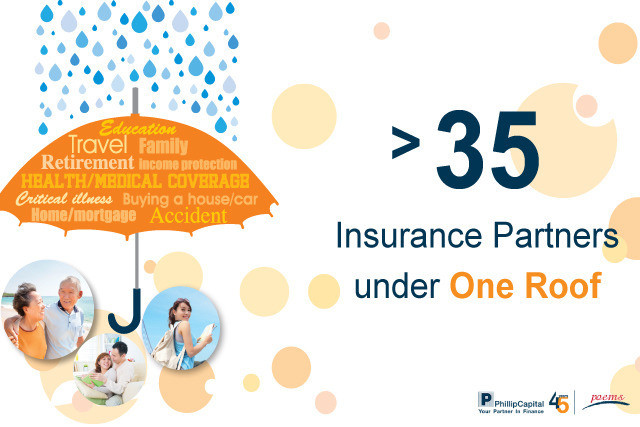 To enquire on how PhillipCapital can help you protect your loved ones during crises, visit insurance.poems.com.sg/enquire.
This post is brought to you by PhillipCapital.
Find out more about PhillipCapital:
* * * * *
Stay in touch! Subscribe to our Telegram here for all our latest updates.
Want to be heard 👂 and seen 👀 by over 100,000 parents in Singapore? We can help! Leave your contact here and we'll be in touch.