When young children fall sick, discomfort and pain often leave parents very concerned and worried. Unfortunately, as the immune system of babies and young children are not fully developed, they are especially vulnerable to diseases.
While visiting a doctor is advised and recommended, sometimes only the symptoms of the illness can be treated. Without strengthening the immune system, the child may have to endure cycles of falling sick again, as only the symptoms are being treated.
TCM Paediatric massage or Tui Na is an alternative form of treatment for many childhood conditions, such as diarrhea, constipation, fever, cough, running nose, asthma and influenza.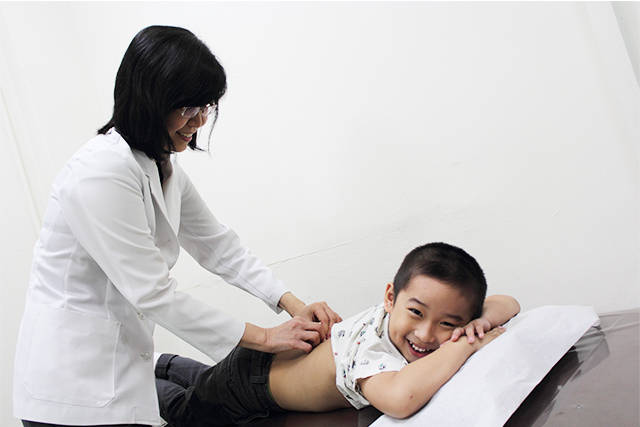 Instead of relying on oral medication, Tui Na focuses on the flow of energy to help your child's body heal itself. Pressure is applied to specific points along the skin to promote the release of neurotransmitters that strengthen your child's immune system.
Since 1999, Ma Kuang has progressed with more than 20 TCM clinics and tuina centres across islandwide which have received more than millions of visits.
Ma Kuang opened its first TCM Women's and Children's Clinic at Tiong Bahru specialising in women's and children's healthcare in 2018.
Paediatric Tui Na: Massage Therapy For Babies And Children
Paediatric Tui Na has been gaining popularity among parents to help them have a deeper understanding of how Tui Na can help alleviate and successfully treat many common childhood conditions.
It can be used to treat children from as young as newborn to 12 years old. For infants, gentler massage techniques are used and Tui Na sessions are modified in frequency and duration to be suited to your infant.
Tui Na is not limited to treating a child when he falls ill but can be used for regulating and strengthening the child's body.
Many of Ma Kuang's young patients have benefited in the following areas:
Immune system – Improving the immune system through Tui Na can manage allergic conditions, rhinitis and reduces the incidence of cough and flu
Digestive system – Improving the digestive system reduces gastrointestinal problems such as colic, constipation, diarrhea and picky eating patterns
Respiratory system – Strengthening the respiratory system reduces asthma and rhinitis
Paediatric Tui Na can also improve a child's appetite, muscle tone, myopia, sleep or conditions such as teeth grinding and bed wetting through stimulating the acupoints that affect these conditions.
What To Expect During A Tui Na Consultation
At Ma Kuang's clinic, children who come in for a consultation are put at ease by friendly staff. There are also electronic devices for children to watch YouTube Kids while waiting.
At the first consultation, Ma Kuang's TCM physicians will perform clinical assessments through four diagnostic methods – inspection, listening and smelling, inquiring and palpation.
In general, a consultation is around 10 to 15 minutes, followed by a Tui Na which may be required 2 to 3 times per week.
The aim is to unblock and stimulate the acupoints such that the natural healing capability of the child's body is strengthened. Depending on the child's body constitution, the physician will also recommend the intake of more vegetables and fruits.
A Parent's Testimonial: How Tui Na Helped My Colic Baby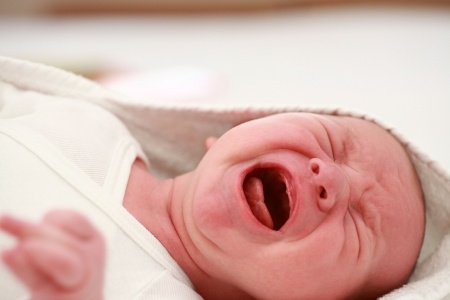 Colic is a common childhood condition, which is often treated by various trial and error methods as the cause is not always apparent.
Fortunately for Baby Jayden, who visited Ma Kuang's clinic for Tui Na treatment in April this year, he is now happily relieved from colic.
His mother, Michelle Tan revealed that Jayden was previously crying for at least three consecutive weeks, and each crying bout lasted about 3 to 4 hours.
He also appeared to be in pain as his brows were often furrowed, and sometimes he would hold his breath and also had increased bowel activity.
He received twice a week paediatric Tui Na treatment with no oral medication. Jayden's physician helped to harmonise the viscera (organs in the abdomen), smooth his qi and blood to relieve the pain and discomfort.
There are various forms of Tui Na available. In Jayden's case, four different Tui Na methods were applied for various purposes.
Push spleen meridian acupoints (推脾经) –  To invigorate the spleen and stomach
Kneading (掐揉一窝风) – To promote Qi circulation, relieving arthralgia and smoothing joint movement, and dispersing Qi stagnation of the interior and exterior
Clockwise moving (运内八卦) – Effective for soothing the chest to regulate Qi, stopping cough to remove sputum, promoting digestion
Rubbing the abdomen with palm or fingers (摩腹 or 分腹阴阳) – To treat excess syndrome such as infantile diarrhea, constipation, abdominal distension and anorexia
"Western doctors could not help much as Jayden was too young for most conventional flu and cough medicine, and he was merely given nose drops which barely helped. At my mother's recommendation to try TCM for Jayden's colic, we found Ma Kuang Women's and Children's Clinic at Tiong Bahru," shares Michelle.
"After seeing their TCM physician, Jayden was given a paediatric massage for around 15 to 20 mins. That very night, he stopped crying. Although Jayden did cry the following day, the night crying subsequently stopped after the fourth Tui Na session. I can confidently say that TCM Paediatric Tui Na works!"
Tui Na For Babies And Children: Natural and Non-Invasive Treatment
While a visit to a western doctor can help treat the symptoms, it does not aid in strengthening the body's overall immunity.
Many of the above conditions or other childhood illnesses have been effectively treated by TCM Paediatric Tui Na.
Its fast, effective, all-natural and non-invasive method is also why parents are becoming more inclined and receptive to this treatment option.
Ma Kuang TCM Women's and Children's Clinic
11A Boon Tiong Road #01-13 Singapore 161011
Tel: 6256 1381 (By appointment only)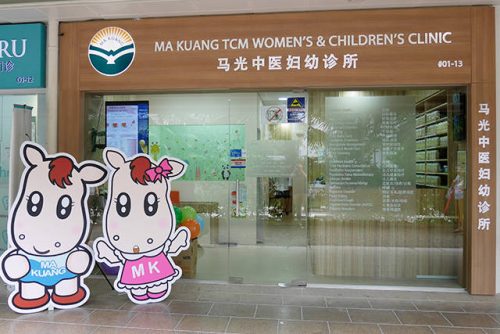 Ma Kuang TCM Women's and Children's Clinic @ Tiong Bahru
By Marcie Mei.
This post is brought to you by Ma Kuang Chinese Medicine & Research Centre.
* * * * *
Like what you see here? Get parenting tips and stories straight to your inbox! Join our mailing list here.
Want to be heard 👂 and seen 👀 by over 100,000 parents in Singapore? We can help! Leave your contact here and we'll be in touch.