In May 2015, as part of the country's efforts to ramp up childcare places to meet the high demand, the Singapore government announced five locations to house new mega childcare centres. The sites are in Jurong West, Punggol, Sengkang, Woodlands and Yishun. These areas have been targeted due to a large number of young families.
The mega centres will be run by Anchor Operators (AOPs) appointed by the Early Childhood Development Agency (ECDA). There are currently five AOPs: NTUC My First Skool, PAP Community Foundation, Metropolitan YMCA MY World Preschool, Skool4Kidz and EtonHouse International's E-bridge Pre-school. Each centre will take in 300 to 500 children each.
All five centres will get government grants and priority in securing sites in HDB estates but must keep fees below $720 a month, among other conditions.
We hit the spotlight on the state's upcoming mega centres.
YISHUN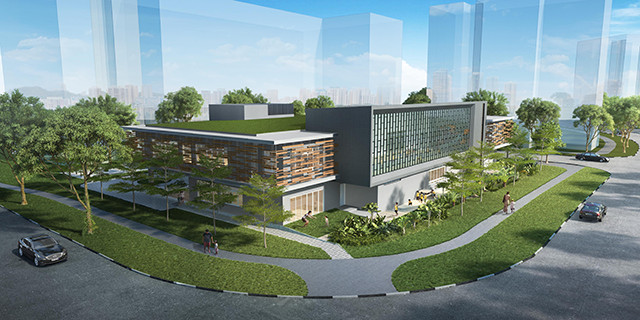 Mega Childcare Centre: Skool4Kidz, run by a consortium led by Kinderland.
When: By the middle of 2016
Where: Located next to Block 415 along Yishun Avenue 11 Singapore
What to expect:
Measuring up to 1,990 sq m over two storeys, the centre will accommodate up to 300 students. A highlight of the school is the community garden, where students can harvest vegetables and herbs for their meals. A glass panel will separate the kitchen and its alfresco dining area, so children can see how their lunch is being prepared. On top of covered and outdoor play spaces, there will be an art atelier, where children can make use of recycled and natural art materials express themselves.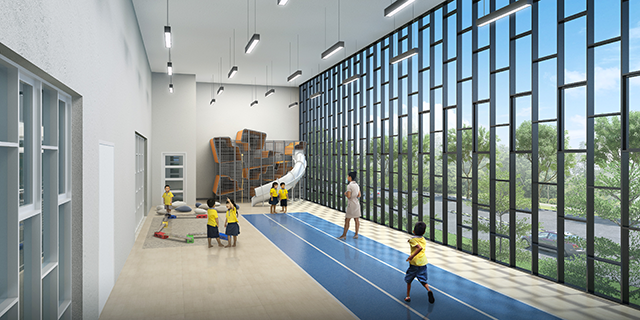 Photo source: Skool4Kidz
The childcare fees per month at Skool4Kidz is estimated to be at $770 for toddlers, playgroup and nursery (age 18 months to 6 years old), excluding other fees and expenses. The infant care fees per month is (age 2 to 17 months) is about $1360.
Registration is now open. Parents can register here.
********************
WOODLANDS
Mega Childcare Centre: The PAP Community Foundation (PCF)
When: Second half of 2016
Where: Along Woodlands Street 12, near Woodlands Swimming Complex and Woodlands Stadium
What to expect:
The centre will cater to 300 children, aged 18 months to 7 years. The double-storey centre will have classrooms designed to offer learning spaces that integrate with the green outdoors. It will also house rooftop play area. Children will focus on core skills to prepare themselves for school and other areas such as appreciation of nature and activities that promote health and wellness.
The school will tap on nearby amenities such as the Woodlands Park and Sports Stadium to offer a holistic learning experience.
Fees are being worked out but will be within a monthly cap of $770, after GST. Priority will be given to parents whose children are not yet enrolled in any of its centres.
********************
SENGKANG
Photo source: Channel News Asia
Mega Childcare Centre: NTUC First Campus My First Skool
When: By the middle of 2016
Where: Sengkang Junction of Fernvale Link and Sengkang West Way, near Blocks 430 and 430A-D
What to expect:
The centre will carry a capacity of 500, well above the average of 100 for a typical centre in an HDB void deck. On top of My First Skool's regular curriculum, the 2,500 sq m centre will focus on giving children an early start in science, technology, engineering and mathematics (Stem).
The Sengkang site will also host an early intervention centre by the Asian Women's Welfare Association (Awwa), the first of its kind here to be co-located with a childcare centre. The Early Intervention Programme for Infants and Children centre will serve up to 300 children with special needs, who will visit the centre for therapy services.
Registration is now open. Parents can register via www.childcarelink.gov.sg
********************
PUNGGOL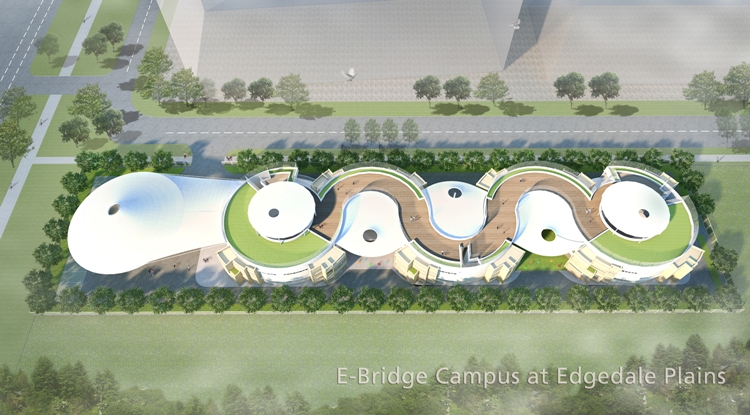 Mega Childcare Centre: E-Bridge Pre-School, managed by EtonHouse International Education Group
When: Second quarter of 2016
Where: 78 Edgedale Plains, near Horizon Primary School
What to expect:
Spread over 5,000 sq m (the size of four Olympic-size swimming pools), children will enjoy a spacious rooftop garden with a running and cycling track and a movable maze, as well as dedicated spaces for water play, sand play, performing arts and a food atelier.
The centre will encompass several features and an innovative ecological design, which are a first for Singapore's early childhood scene. These include mass temperature screening facilities, early lightning warning system and solar-powered outdoor lighting.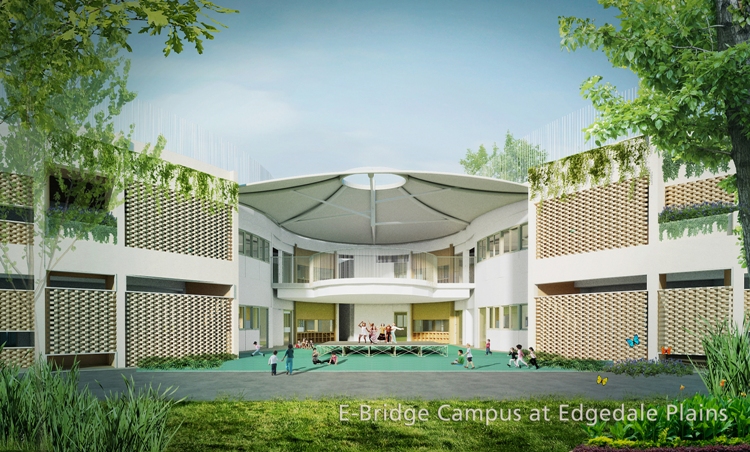 Photo source: www.e-bridge.edu.sg
Childcare fees per month are $720 and infant care is $1,275 per month before subsidies for Singapore citizens.
Registration is now open. Parents can register via www.childcarelink.gov.sg
********************
JURONG WEST
Mega Childcare Centre: AOP not announced
When: By the middle of 2016
Where: Jurong West Along Jurong West Street 65, near Boon Lay Secondary School
* * * * *
Like what you see here? Get parenting tips and stories straight to your inbox! Join our mailing list here.
Running a service or business targeted for parents? Reach out to a wider audience in our ChildCares in Singapore compilation. Leave your contact details here and we will get in touch with you.