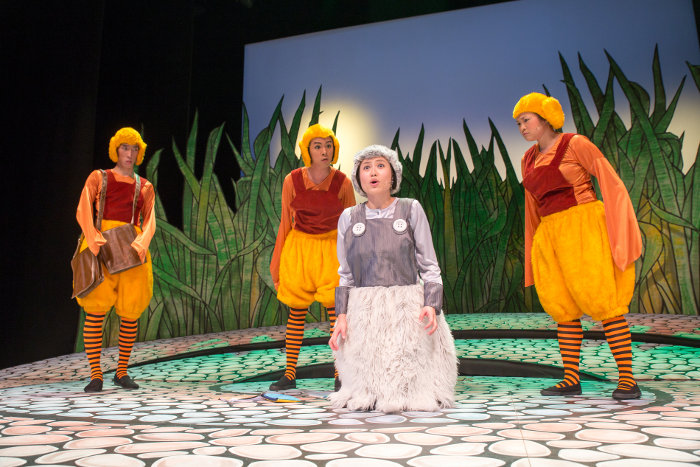 An ugly duckling who does not fit in due to her looks.
A frog prince that lost his memory, due to his awful behaviour.
Both want to be accepted for who they are.
Both need a family, a best friend; and both seek true love.
They stumble into each other on their journey to find their 'true self'.
And off they go! To find the Land of No Difference – where everyone is accepted for who they are – not judged on their appearances.
A unique twist to the two tales, The Ugly Duckling and The Frog Prince; I Theatre injects humour, friendship and a tinge of local "kiasu-ness" into their show Hop and Honk, unleashing a production that is jovial and relatable! Follow the adventures and misadventures of these two cute yet confused creatures in their quest for acceptance and security.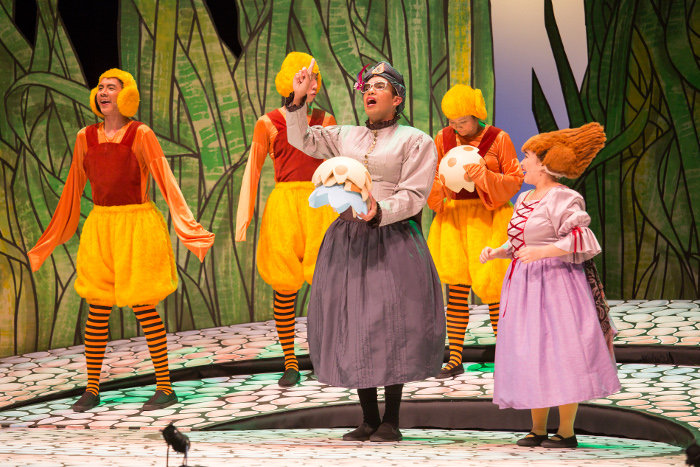 The play explores themes of friendship, transformation and looking beyond the surface. Do you really want to follow your destiny or do you want to follow what your heart wants? It's about making choices, there's no right or wrong – it all lies in your hands.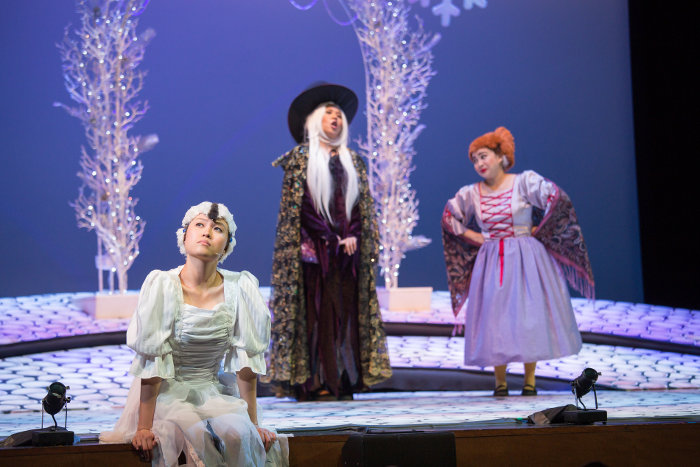 Director Brian Seward did a superb job in embedding positive social and moral behaviours into the play. Some of the key messages weaved into the play are: embracing the individuality of each child, how being different from others is okay, and it's the heart that matters; not the looks. It also touched on school issues such as bullying.
In today's society, these are relevant concerns that parents might have at hand and are unsure on how to broach the topic with their children. It's very thoughtful to have underlying learning outcomes in a theatre production.
There was even a mini English lesson where children learnt terms such as "quack", "waddle". I enjoyed the finale because there was an unexpected twist to the story! Of course, you will have to watch it to find out.
The show is bound to trigger your thoughts, and bring laughter to you and your family!
Catch Hop and Honk – an adaptation with glow-in-the-dark props, real-life costumes and distinctive sets.
Do grab the tickets now, before it is all sold out!
Hop and Honk Showtimes:
Tue: 10.30am & 2.30pm
Wed – Fri: 10.30am
Sat: 2.30pm & 7.30pm (8 Nov) / 10.30am & 2.30pm (15 Nov)
Sun: 11am & 5pm
Venue: Drama Centre Theatre – National Library Building
Buy your tickets now through SISTIC website.
* Note: The play is 2 hours with 15 minutes interval.
** There are no shows on Monday.
By Heather Yew