Crepes (or crêpes) are a type of thin pancake, usually made from wheat flour. It can be eaten with sweet or savoury fillings, for breakfast, lunch or dinner! Why not try making your own?
Homemade Crepes Recipe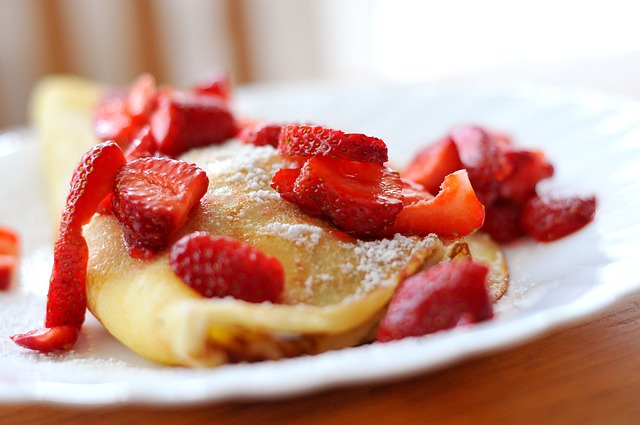 Ingredients
3 eggs
1 cup flour
2 cup milk
1 tbsp sugar
¼ tsp salt
20g butter
Maple syrup
Ice cream of your choice
Method
Mix flour and eggs until a paste form.
Add milk, sugar, salt and butter and mix well.
Let the mix rest for about 30 minutes in the fridge.
Cook in a non-stick pan and make the crepe as thin as possible.
Serve with a scoop of ice cream and maple syrup.
Recipe by Fabrice Mergalet, Executive Head Chef of boCHINche