What is a Confinement Nanny
Chinese women usually hire a 'pei yue' (陪月), who is generally a lady helper who can aid during the postnatal period. As the name suggests, the services of a 'pei yue' is basically required during the first month after giving birth. The transition process from a single woman to a mother is not easy. This may be considered a trying time for new mothers. Hence, there is a need to look for a confinement nanny.
A confinement nanny is someone who looks after the welfare of the mother and her newborn. Some new mothers have experienced parents or parents in law to help them with their confinement period. However, there are still mothers who need a confinement nanny to assist her. Mothers can also choose between a day confinement nanny and a stay-in confinement nanny.
What are the duties of a confinement nanny?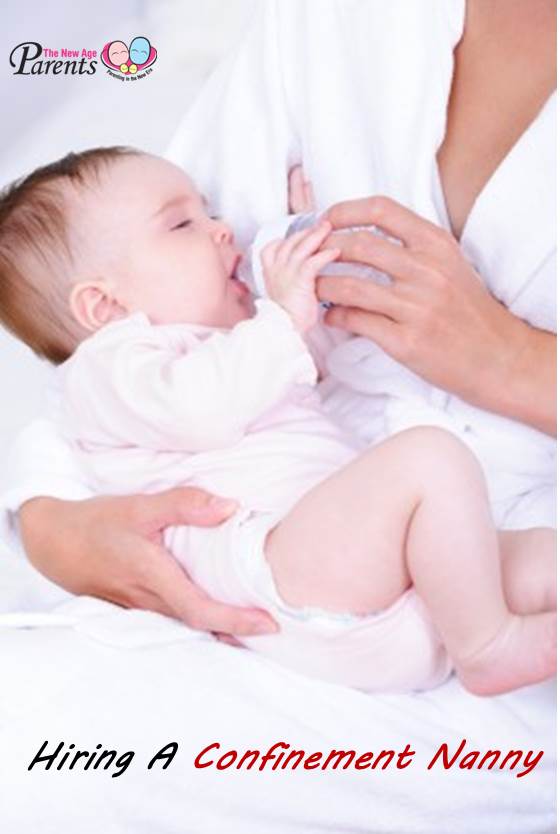 The confinement nanny is expected to do confinement cooking, laundry for the mother and the infant, provide general care for the baby, and assist the mother with her baby. In summary, her job is to help the mother get through this recovery stage, at the same time, help to ensure the environment is conducive for rest and relaxation. Since the general purpose of the confinement nanny is to help the mother recover, she is also bound to take care of the other children in the house to ensure the conduciveness of the environment for postnatal healing.
➡️ Related Read: How Confinement Food Changed My Life
What to look for in a Confinement Nanny
Confinement nannies are a mother's refuge for recuperation. In order for her to become efficient in her role, she should possess the following qualities:
• Fondness for babies and children – her main role is to take care of the baby and fondness is important to ensure that she is going to love what she has to do for you. If the nanny is fond of children, she will definitely last long in the service.
• Patience – new born babies are unpredictable and can be quite demanding. Hence, patience is an important virtue in a confinement nanny.
• Caring and Loving – confinement nannies should treat your child as their own, providing not only care but also the love and nurturing a newborn needs.
Adjusting to Confinement Nannies
The following are various things you need to consider during the adjustment period:
▪ Not all nannies are able to speak fluent English. Most of them speak in their own native tongue. You may want to speak to her over the phone or meet up with her, to find out how proficient she is in communicating in English before deciding to hire her.
▪ There are times when you may have some time to yourself. Take this time to rest or catch up with your friends, and let your nanny take care of the newborn.
▪ Confinement nannies are usually traditional in their own ways of caring. If your baby is not having any major issues after birth, it is alright to let the nanny do some things her way.
➡️ Related Read: Professional Prenatal and Postnatal Massage at The Comfort of Your Home
The confinement nanny is a source of help. In situations when she is unaware and hindering your own recovery with her traditional means of 'nannying', talk to her about it, or find another nanny. Your instructions and rules matter the most and they are best complied to when understood.
Article by GPLS Confinement Care Agency.
Want to be heard 👂 and seen 👀 by over 100,000 parents in Singapore? We can help! Leave your contact here and we'll be in touch.
Like what you see here? Get parenting tips and stories straight to your inbox! Join our mailing list here.