Starting a family can be pretty exciting, especially for couples who are in the early stages of family planning. Many couples tend to fuss over or even argue about the possible names for their baby. If you are expecting a child or planning to have one soon, you can start to keep in mind the possible names for him or her!
Some couples name their children after their parents or grandparents. Some choose a name that symbolises something significant for them. If you are someone who wants to name your child something unique and with meaning, you should try out baby names derived from flowers.
If you are someone who loves flowers or enjoys gardening, you can also consider naming your baby after your favourite flower or a flower that you think represents him or her.
Here is a list of floral baby names provided by Little Flower Hut that you can choose from for your little one. These names are not only unique and sweet, but each also holds a special meaning!
---
I. Baby Girls
1. Alyssa – This name comes from the alyssum flower – one of the sweetest flowers and a Greek moniker. The name itself symbolises 'rationality' or being 'rational'.
One of the famous people who have this name is Alyssa Milano. She is a well-known feminist who spoke up about sexual harassment and started the #MeToo movement. Your child will definitely be thrilled to be named Alyssa because not only does it symbolise strength, it also symbolises the advocacy of equality.
2. Azalea – This flower comes in the vibrant shade of pink and usually blooms during springtime. This flower is considered to symbolise vibrance and boldness.
3. Aster – This Greek name means 'little star'. Perfect for your newborn who will be a new light in your life. This flower is also known to attract butterflies.
4. Briony – The name means 'to sprout' because this plant or vine tends to sprout wildly in an upwards direction.
5. Cassia – The name means 'cinnamon' as the plant emits a smell that is similar to cinnamon, a sweet spice.
6. Daisy – One of the most common names derived from a flower. This flower is known to symbolise the sun. Your child will definitely shine with this name.
7. Dahlia – In the Victorian era, this name signifies elegance and dignity. Perfect for a daughter who would one day grow up as elegant and dignified as the flower she was named after.
8. Erica – This name is of Scandinavian in origin. In the Latin language, this name means 'heather'.
9. Fleur – a French origin that means 'flower'. See your child grow and blossom like a flower.
10. Heather – In Scotland, this plant was known to grow in barren lands. Watch your child grow and thrive like the flower she was named after and bring life to the world.
---
II. Baby Boys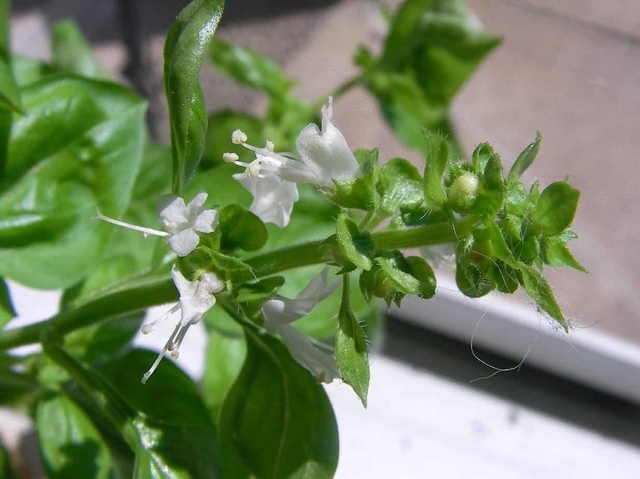 1. Basil – What a lot of people may not be aware of is that this fragrant herb actually has flowers. The name is of Greek origin and means 'regal'. Perfect for your little boy who would one day grow into a young and fine prince.
2. Cedar – Of French origin, this name came from a tree called cedar which was believed to be the home of important gods and is even believed to be a gate to different realms. The perfect name for that mystical touch.
3. Indigo – You may have heard about children named after colours. Indigo is one of the unique names that you can name your son.
4. Jared – This name is of Hebrew origin and it means 'rose'. This is perfect to name your sweet little boy.
5. Kunai – Of Sanskrit origin, this name means 'lotus' and epitomises someone who sees the beauty in everything.
6. Ren – This name carries different meanings for different languages. In Japanese, it means 'lotus' and in Irish, it means 'water lily'. The lotus flower is considered to be sacred and would be a fitting name for your baby.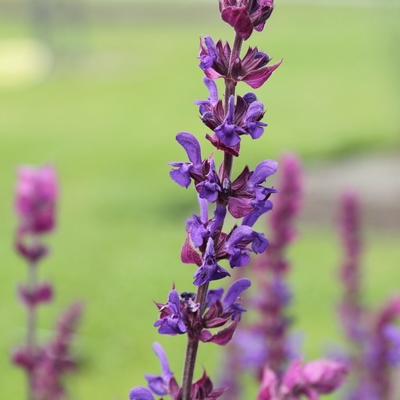 7. Sage – This name is of Latin origin and it means 'wise'. This name is perfect for those who wish to welcome their baby into a soothing and positive world, blessed with wisdom.
8. Sorrel – Other than this plant being made into tea, it also means 'reddish-brown hair'. You would know when to name your child this.
9. William – Even though this name may seem manly, it is actually from a beautiful cluster of flowers that come in pink, purple or white colours.
There are many names to choose from for your newborn and the process of picking the right one can take a long time. Some couples name their baby the moment they see him or her or a few days after the baby is born after getting that much-needed inspiration.
A name is a precious gift that your child would have to keep for the rest of his or her life so take as much time as you need – the perfect name is definitely out there for him or her!
---
This post is brought to you by Little Flower Hut.
Little Flower Hut is a locally-owned online florist entity that started in 2010 with a team of polytechnic friends. We have over 1000 flower arrangements and hamper selections that are available 24/7 with a complimentary same-day delivery for every order. Our flowers are sourced from reputable farmers who can ensure us with the best and freshest flowers. "The Hut that touches the Heart" is our motto since day one as we aim to touch the hearts of our customers through our products and services.

* * * * *
Stay in touch! Subscribe to our Telegram here for all our latest updates.
Want to be heard and seen by over 100,000 parents in Singapore? We can help! Leave your contact here and we'll be in touch.