She is upright and poised, with one arm stretched to her side and the other, in front of her.
She takes a few pointed steps and leaps, with her front leg shooting straight out and back leg pointing towards the back.
Her legs are fully extended, arms held high.
She lands on the ground, as light as a feather.
In that next moment, she takes another leap forward into her next Grand Jeté.
Jeté is a French word for 'jump', where a dancer springs from one foot to land on the other, with one leg extended outwards from the body while in the air.
On the 4th of June 2017, over 250 students from various Crestar School of Dance centers came together for their annual concert Jeté Over the Rainbow. The performance was held at the University Cultural Centre Hall of the National University of Singapore.
The performers, from as young as four-year-olds, took the stage to share their joy of dance and delivered a message – that there is a rainbow after every storm.
Jeté Over the Rainbow is a dynamic showcase of various genres ranging from Lyrical Contemporary, Classical Ballet and Contemporary. Each dance routine has a story to tell.
The concert started with a light-hearted and joyful ballet piece, with young dancers as forest fairies, don in baby blue tutus and periwinkle pink wings enchanting audience with their nimble arms and delicate skips.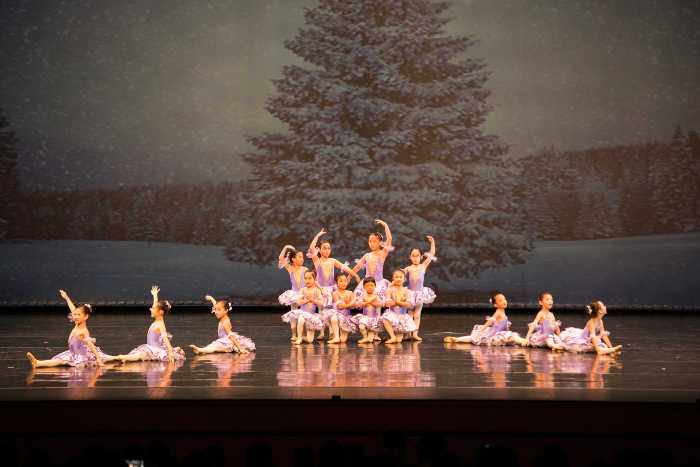 "Dance of the Sugar Plum Fairy"
Talents from the Crestar Dance Group Scholarship Programme gave a stirring and emotive display in their Contemporary item "Fallen". From slow movements to sudden bursts of solid jumps and turns, the routine builds up and culminates, drawing you in with their synchronized and mature display, moving in tandem with the hit song Titanium. It's hard to believe that some of the students were as young as eight.
"Fallen"
The concert rounded up with an exciting Neo Classical number "Palladio", using fast fluid and tightly coordinated choreography to reflect passing comets, meteors and stars in a cosmic landscape.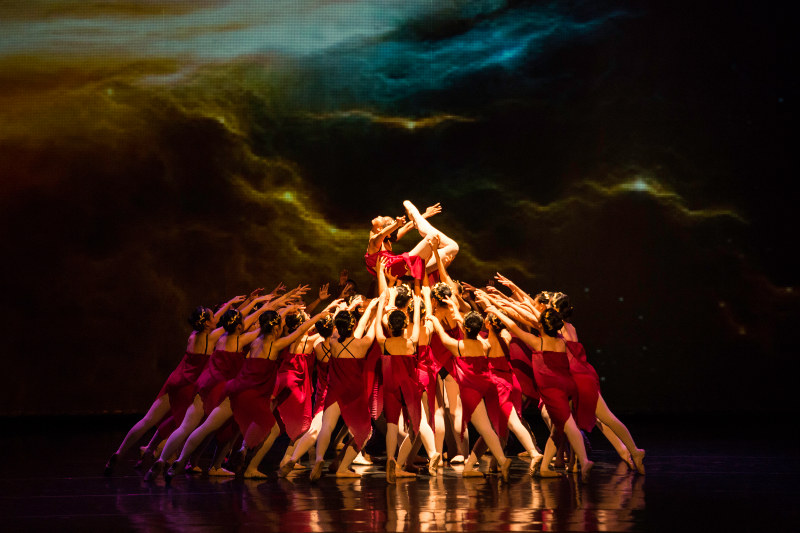 "Palladio"
Guest performers for the night were from Crestar International Dance Arts (Beijing). Their dance "Beautiful Butterflies" was choreographed by Crestar International Dance Arts (Beijing) Artistic Director Thomas Li. The use of gentle sways, fluttering hand movements and precise formations, complemented with the sounds of nature and birds created a stunning visual of a butterfly's journey to freedom.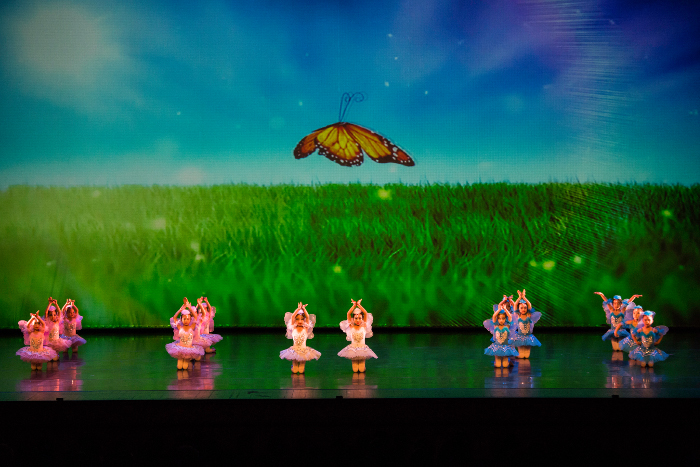 "Beautiful Butterflies" by Guest performers from Crestar International Dance Arts (Beijing)
The group of fifteen girls who were mainly five-year-olds, flew all the way from Beijing to Singapore for their debut performance on stage. Four-year-old Wang Yi Ke (Keke) from Beijing was so determined to make her debut stage performance in Singapore with her friends, that not even an accident could deter her. Even though the accident left her with a fractured collar bone, Keke insisted to perform, as she was still able to do simple dance actions from the routine.
This marks the second collaboration between Crestar International Dance Arts (Beijing) and Crestar School of Dance Singapore.
Nurturing Gifted Dancers: Crestar Dance Group Scholarship Programme
What do you do with talent when you spot them?
To groom students who display aptitude and attitude for dance and support their quest to excel, Crestar Dance Group (CDG) was formed. Handpicked by the School, scholarships are offered to selected CDG students, where they learn under different teachers and choreographers, to acquire a wider variety of dance techniques, skills and knowledge.
For greater exposure, the Group actively participates in local and international events, such as International Youth Dance Festival, RAD Genée International Ballet Competition and the most recent Singapore Get The Beat Competition.
Since it started in 2013, CDG students have dazzled on local and international stage, achieving Gold and Silver Medals in Dance competitions. In 2016, they were awarded Gold and Silver Medal for Jazz/Modern Contemporary Solo Category at the Hong Kong Challenge Cup Dance Competition. They have also received Silver Medals for Classical Solo item at the CSTD Singapore Regional Competition.
Recently, one of CDG's students, Lim Faye Yee, was accepted into the prestigious National Theatre Ballet School in Melbourne, Australia.
With firm footings at Crestar School of Dance, the world is their stage. We can't wait to see the dancers of Crestar make their next Grand Jeté.
About Crestar School of Dance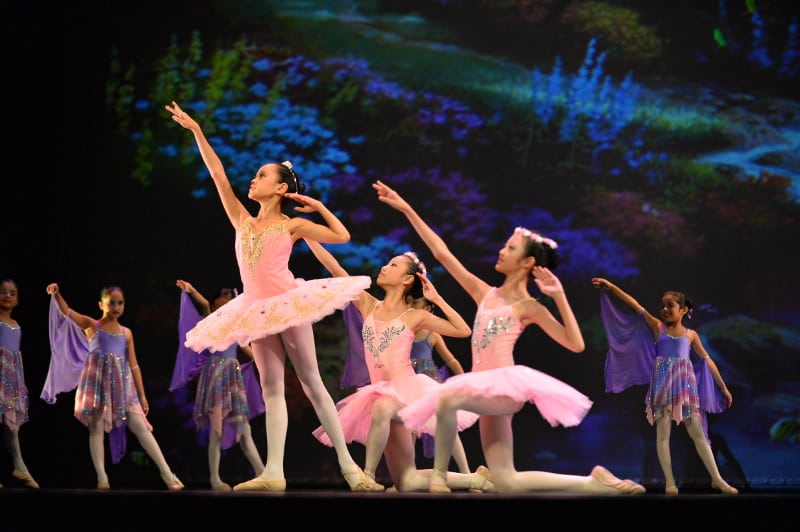 The school has come a long way since 1977. From its humble beginnings as a dance department under Yamaha Music School Singapore with just 250 students, the school has grown steadily through the years and now boasts 25 dance studios. In 2014, it launched its first Crestar Dance Arts Centre in Beijing, China.
Besides the mainstay ballet courses for children 2 and half years to young adults, Crestar also offers other dance programmes such as, Modern Jazz, Modern Theatre Dance, Contemporary Dance, Chinese Dance, Rhythmic Gymnastics, Hip Hop, Belly Dancing, and others.
Join their trial classes today. For more info, visit www.crestarballet.com.sg
Photos courtesy of Crestar School of Dance.
* * * * *
Like what you see here? Get parenting tips and stories straight to your inbox! Join our mailing list here.
Running a service or business targeted for parents? Reach out to a wider audience in our Best Enrichment Classes compilation. Leave your contact details here and we will get in touch with you.